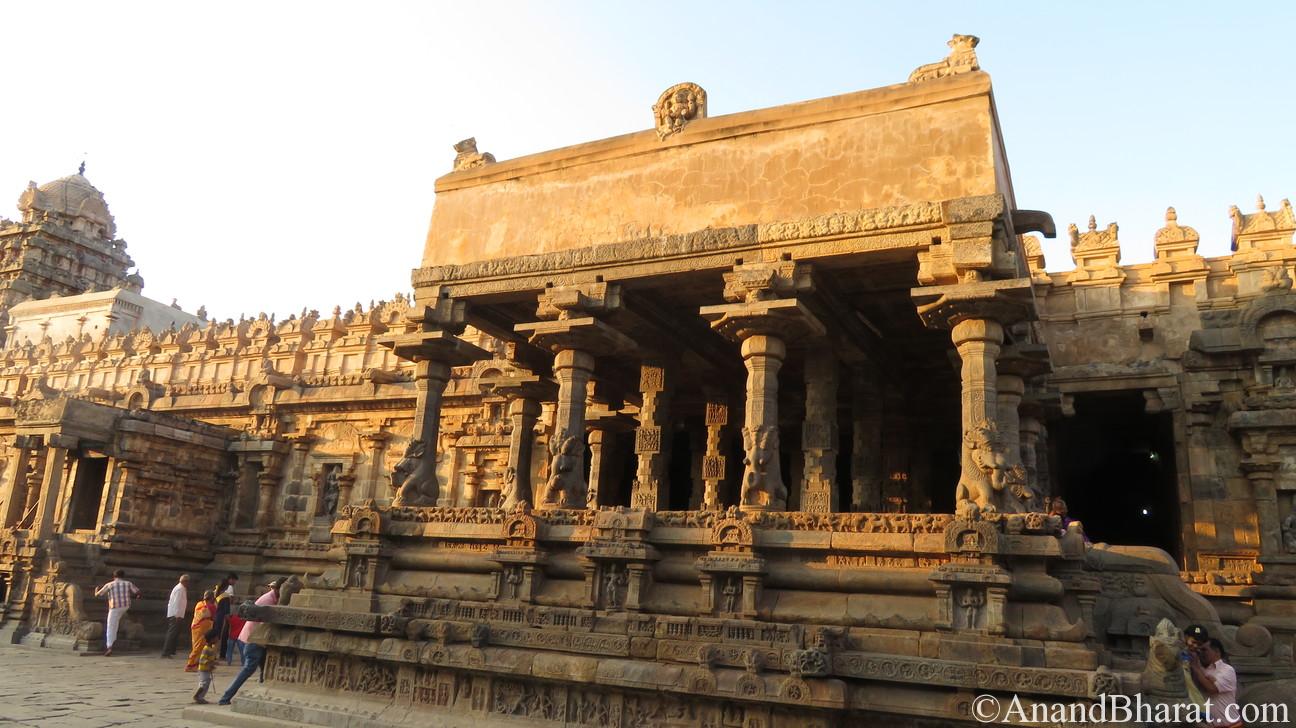 Kumbakonam- City of Medieval Hindu Temples
We just planned to visit all three UNESCO World heritage temples, Mathemetician Ramanujam house and so we planned the below itinerary. It is a total of 3 nights and four days to spend time leisurely.
Itinerary
Time
Day 1
Stay at Thanjavur (Night stay)
Visit Brihdeshwara temple, Maratha palace. Both are near to each other and 2 KM from Railway Junction station.
2 hours for Brihdeshwara temple and 1.5 hrs for Palace premises
Day 2
Take taxi 8 AM to go to Gangai Konda Cholapiram (65 KM)
Visit the Gangaikonda Brihdeshwara temple and palace ruins and small museum adjacent.
2 hours
Move to kumba Konam by same taxi (34 KM)
Visit Airateshwara temple at Dharasuram, 6 KM from new bus stand
3 hours to see this UNESCO world heritage site
Day 3
Visit Kumbkonam temples
5-6 hours

If interested visit navgraha. (start at 5.30 AM and tour will end by 10.30 PM taking you to all nav grahas. Total distance covered is 280 KM.

You can mainly visit Kumbaleshwar temple, Sarangpani temple, Kashi Vishwanath temple, Mahamanam tank and Maths genius Ramajujam house. I think it is enough as there are 188 temples in Kumbkonam. All temples are similar type.
Location
Located in Thanjavur district, Tamilnadu, India. It is 40 KM from Thanjavur,  90 KM from Tiruchirapalli. Bounded by two rivers Kaveri and Arasalar. This town is well connected by train from all major cities. Nearest airport is Tiruchirapalli (Trichy). The buses are also available but frequency may not be high so better reserve in advance.
Where to stay
There are lodges and hotels in every street. But better book in advance. All temples are within radius of 6 KM so selecting hotel location is not any issue.
What to see in Kumbkonam
There are 188 temples in Kumbkonam. It is city of temples no doubt. But in my experience see only 3-4 temples and that should be enough as temples are similar and God exists everywhere.
Navgraha darshan 
These temples are spread over length of 280 KM and so you need to have full day at your disposal to visit these temples. There are many operators who conduct this tour. To be on safer side better to book on reaching Kumbakonam than online.
Aadhi Kumbeshwara temple
After fall of Chola kingdom, all Thanjavur region, Kumbkonam included was ruled by Vijaynagar empire. After that by 1st half of 16th century it was ruled by Nayaka dynasty. Temple is believed to be built in 7th century AD by Chola kingdom.
We saw Kumbheshwar temple which it seems the biggest and it is the temple on which city Kumbkonam got its name.
Mahamaham tank
Saint cum statesman of Nayaka dynasty Sri Govinda Dikshitar built this tank. every 12 years about 20 lakh of devotees take dip in this holy tank. Next holy dip will be in 2028 AD. Tank was built in 15th century.
Kashi Vishwanath temple
This temple is just by the side of Mahamaham tank.
Sarangpani temple
This temple was built by Nayakas in 15th century and is biggest Vaishnava temple in Kumbakonam. We did not go inside the temple as we already had visited Aadhi Kumbeswara temple.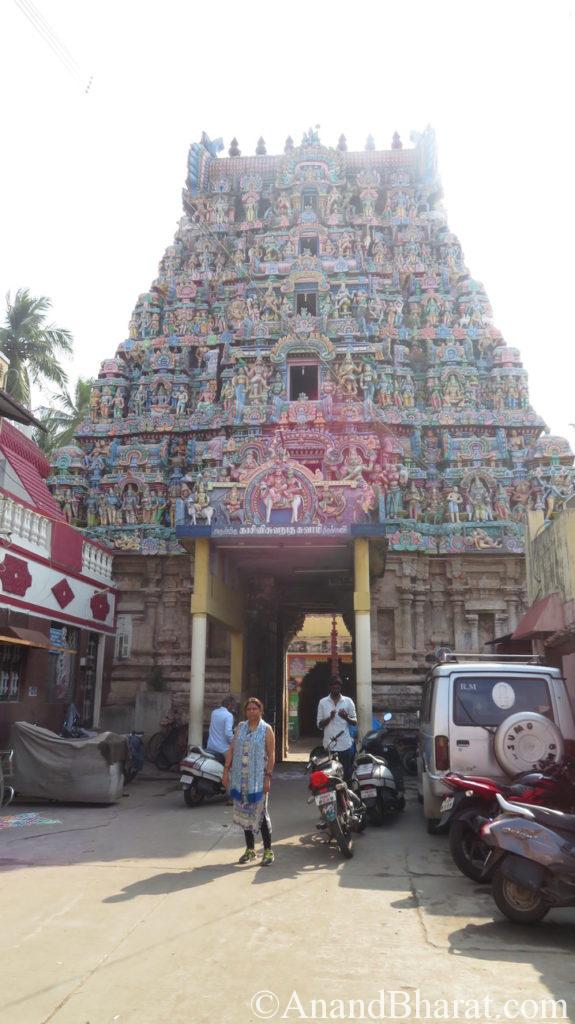 Aireteshwar temple (UNESCO World Heritage)
It is 6 KM from Kumbakonam new bus stand. You can get auto for nominal Rs.150. It is UNESCO World Heritage declared in 2004. It is said that Indra Dev's ( Hindu Lord of rain) elephant Airavat worshipped here Shiva for recovery of Lord Indra from skin de-colorization disease. This was built in 1150 AD by Chola king Rajaraja-II. It will take about 2-3 hours to see this temple and you can take rest in huge park around the temple and buy original silk items.
Ramanujam House
Adjacent to Sarangpani temple is Ramanujam's house where he spent his childhood, schooling and devising theorems before going to London. You can see his room, cot, kitchen, well and display of his accolades and achievements.
Epilogue
It is a city of temples. If you are interested in ancient India Vedas there is a "Raja Veda Padshala" here. You can visit the Mathematics legend house in this city which is at stone's throw from Sarangpani temple.
I think you can plan to visit 3-4 temples here but do not miss Airateshwar temple, Aadhi Kumbeswara, Sarangpani,  Mahamaham tank and Ramanujam house.
If interested in Navgraha darshan you need to have full day at your disposal from morning 5.30 AM to 10 PM.
Hits: 164