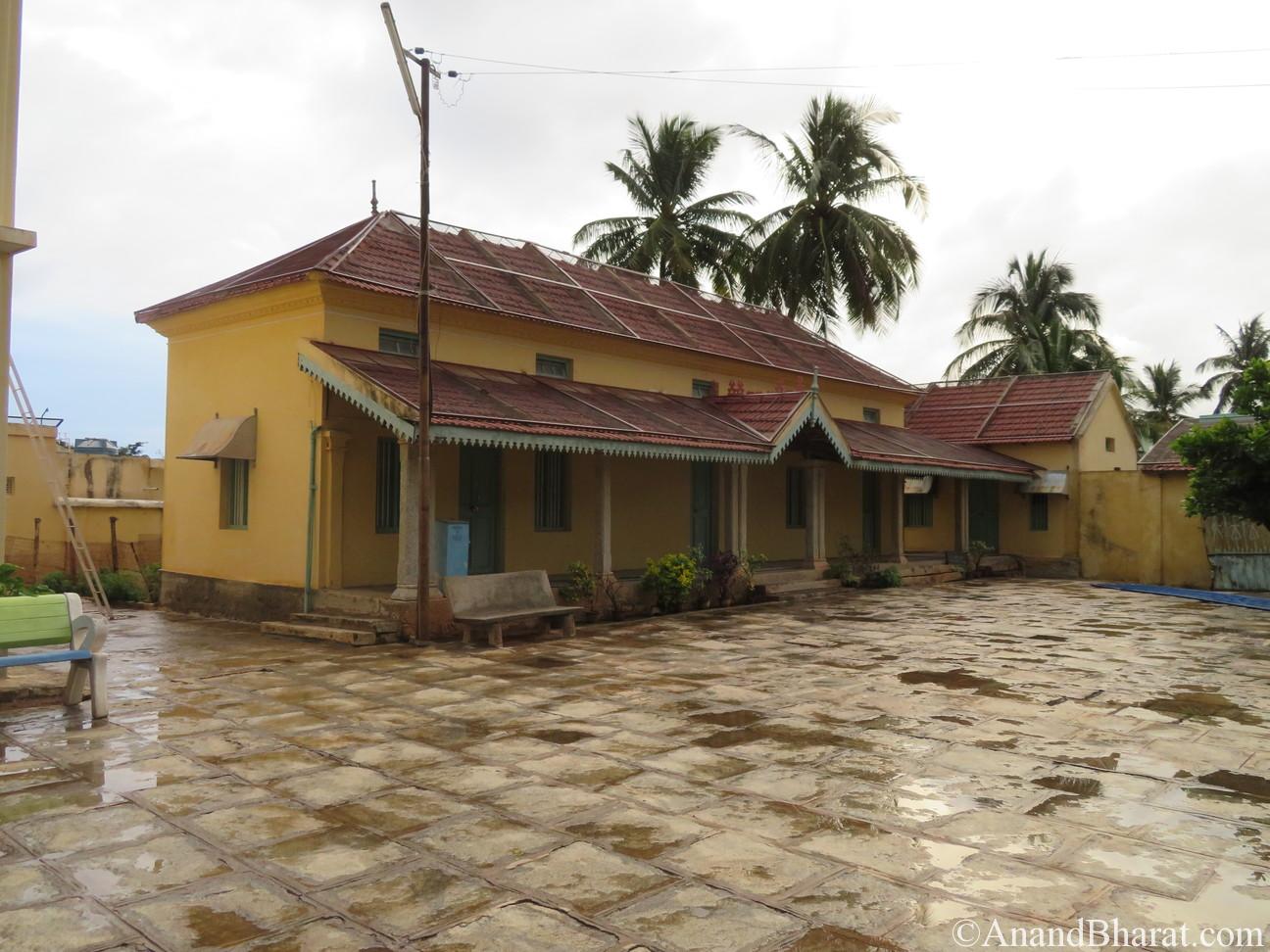 Visit to Sir Visvesvaraya Birth Place
Sir Mokshagundam Visvesvaraya- A visionary in Civil Engineering
Birth date: Sep.15,1861. This day is celebrated as Engineers day in India.
Place : Muddenahalli, District Chikballapur, Bangalore.
Father : Originally from Mokshagundam, Andhra Pradesh.
Education : Studied at primary school in Chikballapur, high school from Bangalore.
Bachelor of Arts from Central College, Bangalore. Engineering Degree from College of Engineering, Pune. This college exists today.
Death : At age of 102 years.
Accomplishments 
Patented a system of automatic weir water flood gates. Undertook Krishna Sagar Dam, Mysuru, Linganamakki dam
Implemented water supply and drainage system. Visvesvaraya took a job with the Public Works Department (PWD) of Bombay and was later invited to join the Indian Irrigation Commission. Gave his vision and advice  to protect Visakhapatnam port from sea erosion. He was board of director with Tata Steel, deewan of Mysore. Voluntarily Retired from British services in 1909. Advised on Mokama Bridge, Bihar at the age of 90.
Reference 
https://en.wikipedia.org/wiki/M._Visvesvaraya
Our visit
While we are on return from  visit to Lepakshi temple we thought of touching Bhoga Nandeeshwara temple. We reached at Bhoga nandeesh at 4 PM and saw a board there.
Location
50 KM from Bangalore on NH7. On way falls Nandi Hill and Bhoga Nandeesh temple.
We moved towards this memorial which is about 2 KM from Bhoga Nandeeshwara temple. We saw that gate was just about to close when we stopped the caretaker not to close for us.  He was courteous enough to allow us. There was no other visitor when we reached there.
Birth Place
The birth place which now exhibits his personal belongings, cups, spectales, clothes, books, the model of dams which he made for demo etc.
Photography is not allowed inside so no foto.
Memorial
Just at walking distance is his memorial. We walked on foot from his house to Memorial. The memorial is beautifully constructed with very good trees and park and very well maintained.
Epilogue
We paid tribute to this great scholar, engineer, builder who founded and gave visions and contributed in field of civil engineering in India. It was an honor for us to visit this place.
Hits: 269