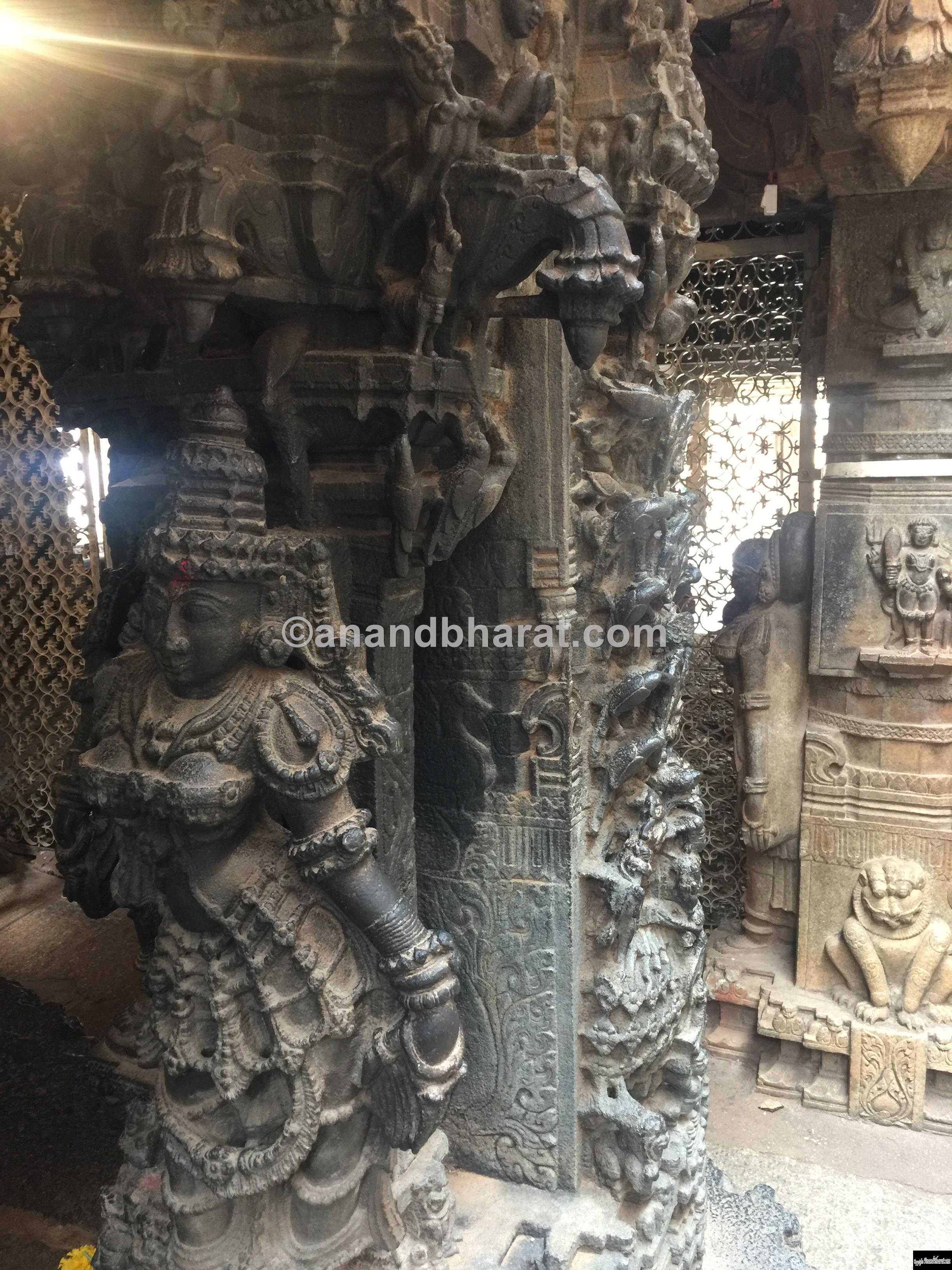 Bhoga Nandeeshwara Temple- A Hindu Heritage
Bhoga Nandeeshwara Temple- A Hindu Heritage
This is one of the rarest temples which was founded by one kingdom ( A small Ganga dynasty) and taken forward by three kingdoms Chola, Vijay Nagar and Hoysala dynasties who were co-existing with founder dynasty.
But I am wondering that such a huge and rare heritage temple being not so popular in modern time. Since years I did not know that such a great temple existed in my city.
Location
Nandi village, at the base of Nandi Hills  in the Chikkaballapur district , State Karnataka , India
I was on a week end trip to explore some historical places near Bangalore and my one day plan was
| | |
| --- | --- |
| 10 AM | Visit Hanuman Temple on rock. ( 40 KM from Hebbal and near Nandi Hill) |
| 11.45 AM | Visit Jain Temple ( under construction and one temple is already ready). This is behind Hanuman Temple ( 40 KM from Hebbal and near Nandi Hill) |
| 2.00 PM | See Bhoga nandeesh temple (about 10 KM from Jain temple) (50 KM from Hebbal) |
| 5.30 PM | See Devanhalli Fort and Tipu Birth place (30 KM from Hebbal on NH7) |
| 7 PM | Dinner at Bhagni on NH7 |
The plan was achieved comfortably and we were taking our dinner on time at Hotel Bhagni on NH7 while returning.
Here I am describing about Bhoga nandeesh temple. For other above mentioned places please search on this website. Fortunately one guide was available there. He told us the pay his fee as per our wish. I suggest to take guide and if not available ask in the office there. Not really professional guides are available but still better than nothing.
Founder of the temple
Between 350 AD to 1000 AD Western Ganga dynasty ruled in Karnataka region. It is called Western to distinguish from Western Ganga dynasty who ruled in Orissa, It was Western Ganga Dynasty king who laid the foundation of this temple Bhoga Nandeeshwara temple.
The eastern Ganga dynasty flourished in Karnataka until Rastrakutas were powerful.There were a few nuptial relations between Rastrakutas and Ganga dynasty.
Though Ganga dynasty was very small but their contribution is notable in ancient Karnataka in form of literature,religion and culture.
Ganga kings showed benevolent tolerance to all faiths (Jainism, Shaivism, Vedic Brahminism and Vaishnavism) but are most famous for their patronage towards Jainism resulting in the construction of fine monuments in such places as Shravanabelagola and Kambadahalli.
Nolamba chief, subordinate to the Ganga kings laid the foundation of this temple.
Further History
Based on the inscriptions found by Archaeological Survey of India the founders are from Nolamba dynasty ruler Nolambadiraja,and the Rashtrakuta emperor Govinda III dated 806 AD ( Both had nuptial relationship) and also contributed by Bana rulers Jayateja and Dattiya of about 810 AD.
The temple was later under the patronage of successive notable South Indian dynasties  the Chola dynasty, the Hoysala Empire and the Vijayanagara Empire. In the post medieval era, the local chiefs of Chikaballapura and the rulers of the Mysore Kingdom (Hyder Ali and Tipu Sultan) controlled the region before it eventually came under British rule after the death of Tipu Sultan in 1799 AD.
Temple Architecture Before entering the main temple
Above are the architecture on entering the huge temple complex.
Main temple
The main temple is surrounded by huge gallerias all round.
The main temple is in 3 sections
Most left side is most ancient called Arunchaleshar temple (by Ganga Dynasty), Middle one is "Bhoga Nandeeshwara" (by Chola Dynasty) and right one is called "Uma-Maheshwara" (by Hoysala Dynasty)
Rear side of main temple
Rear Right of Temple
Epilogue
I was one of the few fortunate having opportunity to visit this huge huge 1000 years old magnificent ancient temple complex. Absolutely unbelievable beauty. I saw many temples in India but this is one of the very top ones with point of view of beauty and architecture.
I am not sure why this temple is not so popular among tourists yet.
Hits: 274