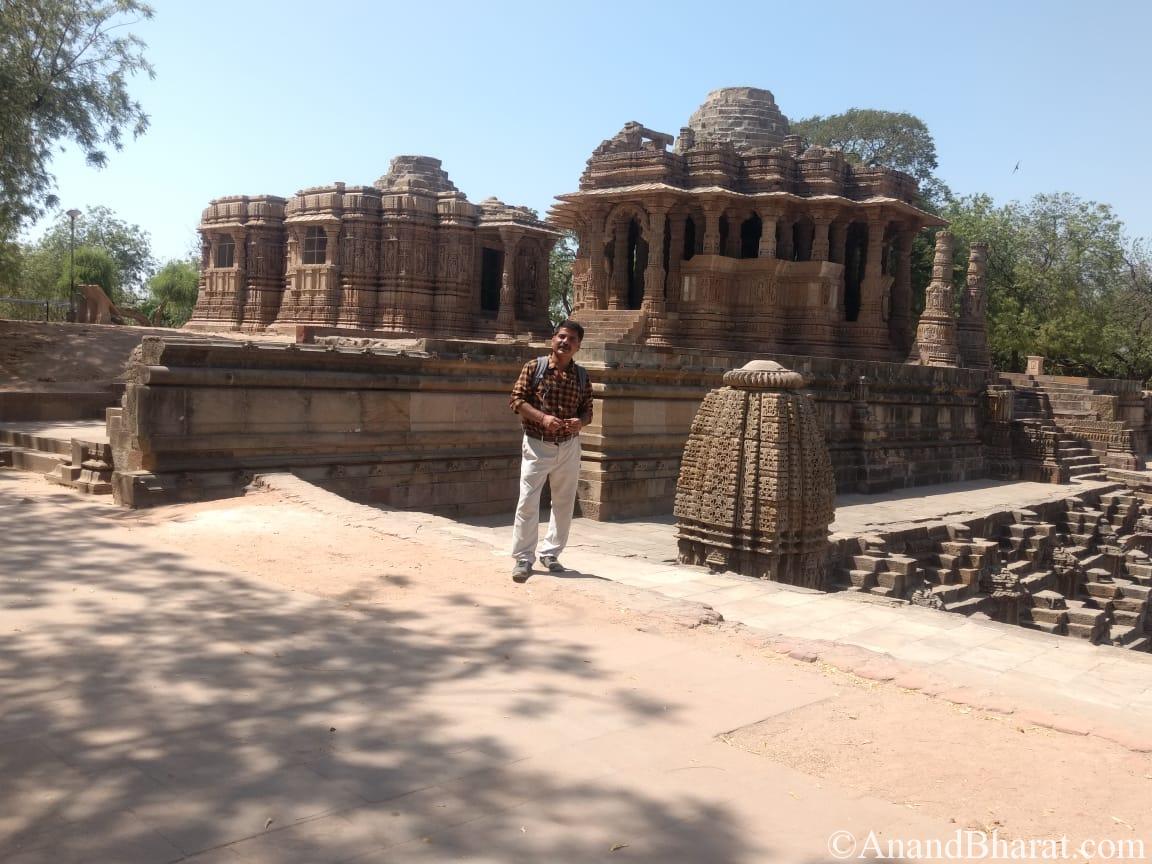 This 1000 year old heritage temple is at a small town Modhera which is 25 KM from distt. Mahesana, Gujarat, India. River Pushpavati flows nearby which incidentally I did not notice while coming by three wheeler auto from Patan. This temple was  built by Solanki king Bheemdev-I in 1022 AD.
My Itinerary
Gujarat is such a state that most of the tourist places are scattered in star form and not possible to cover in single itinerary and travel by taxi also could be costly. But even small villages are connected by buses (non AC).
So I decide to cover all these places by local bus.
There is an inscription inside the temple which is by chance inverted which tells that this temple was built to commemorate the victory over Mohammed Gazni for thwarting his attack in this period.
Epilogue
It was 3 PM and dusk arriving when this temple was shining yellow like a golden ornament. I wonder many temples get dull as ages pass but this temple still looks as if just 50 years old. Unbelievable. Though being not very big, comparatively lesser known among tourists. This is 1000 years sun temple carved with some of the MOST BEAUTIFUL and intricate carvings ever seen in temples. There was no guide available so I am not sure why it is called Sun Temple. It is regarded the biggest sun temple after Konark. There is one more sun temple in Kashmir but that is now in much dilapidated condition.
Hits: 22