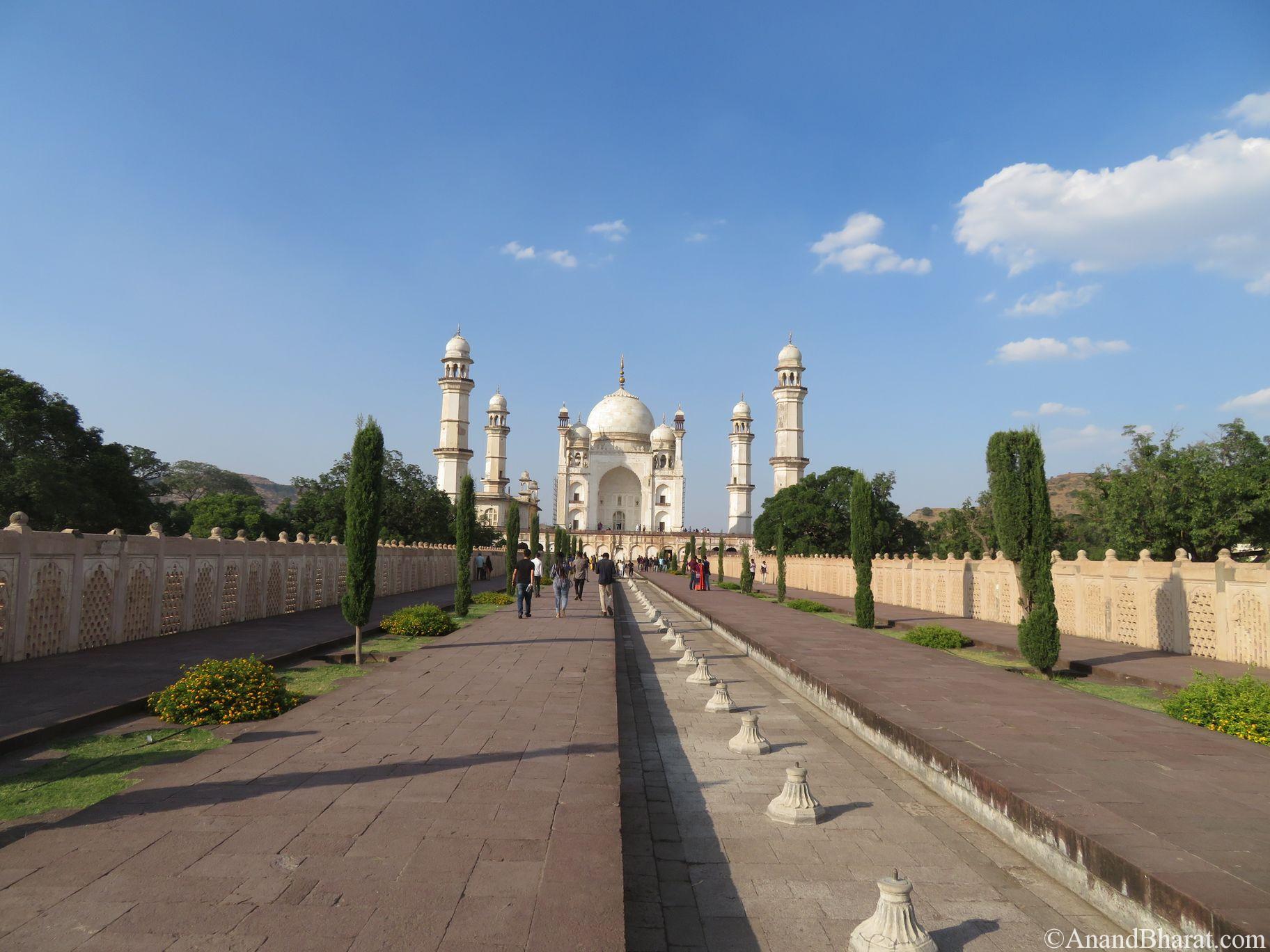 Bibi Ka Maqbara – "Black Taj hai ye Shaab, Black Taj"
"Black Taj hai ye Shaab, Black Taj". Exactly these were the words of the guide who noticed me at ticket counter of Bibi ka Maqbara. A lean and thin, black complexion Muslim guide who has been guide here for 40 years and proudly announces to me that he earns at least one thousand rupees daily. He requested me to take his ticket also. I had been to this place in 1992 also and I am impressed even this time seeing Black Taj from the ticket counter itself. I have due respect for the guides as I feel they are lucky to spend their life in lap of such marvels which people come to see from thousands of kilometers. I am writing my this experience after 3 months and unfortunately I forgot his name. It would be in my some diary.
Before he started,Taj Mahal of Agra appeared in my mind and I feel I am seeing clone of Taj. Same as Taj but tarnished as Aurangzeb did not like to spend on building structures and had allocated limited amount of money (Rs.700,000). Just note that Aurangzeb was still prince and you can just imagine how rich was Mughal empire during Shahjahan time.
Guide told that here is buried Rabia-ud-Daurani (actual name Dilras Banu Begum, an Iranian origin). She died due to recurring fever after giving birth to a son. After she died Aurangzeb was too depressed and her son Azam Shah had nervous breakdown.
Guide told me all the resemblances and differences in Taj Mahal but I think there is no point in stating that here. I will say it is just Black Taj. Taj Mahal blooms in glamour and fame while this glooms in serenity and silence and signifies the love of a son for his mother. Taj built 20 years before, is UNESCO World heritage and this even being very close in beauty to it is still in dark for world as it did not embrace glamour in want of finances.,
But it impresses me more than Taj and the fact that it was built with Rs. 0.7 Million while Taj was built in Rs.32 Million
An interesting fact is Taj Mahal and Bibi ka Maqbara belong to mother-in-law (Mumtaj Mahal, wife of Shah Jahan) and daughter-in-law (Rabia-ul-Durrani wife of Aurangzeb). Both died while giving birth. Both were Iranian. Mughals did not like to marry Indian origins. It is constructed by Ata Ullaha, son of the architect who designed Taj Mahal.
Bibi ka Maqbara is in Aurangabad. We visited this place on day 2 and it takes about 3 hours. But I suggest to spend some more time here. You will enjoy well maintained gardens and lawns. It is not as crowded as Taj.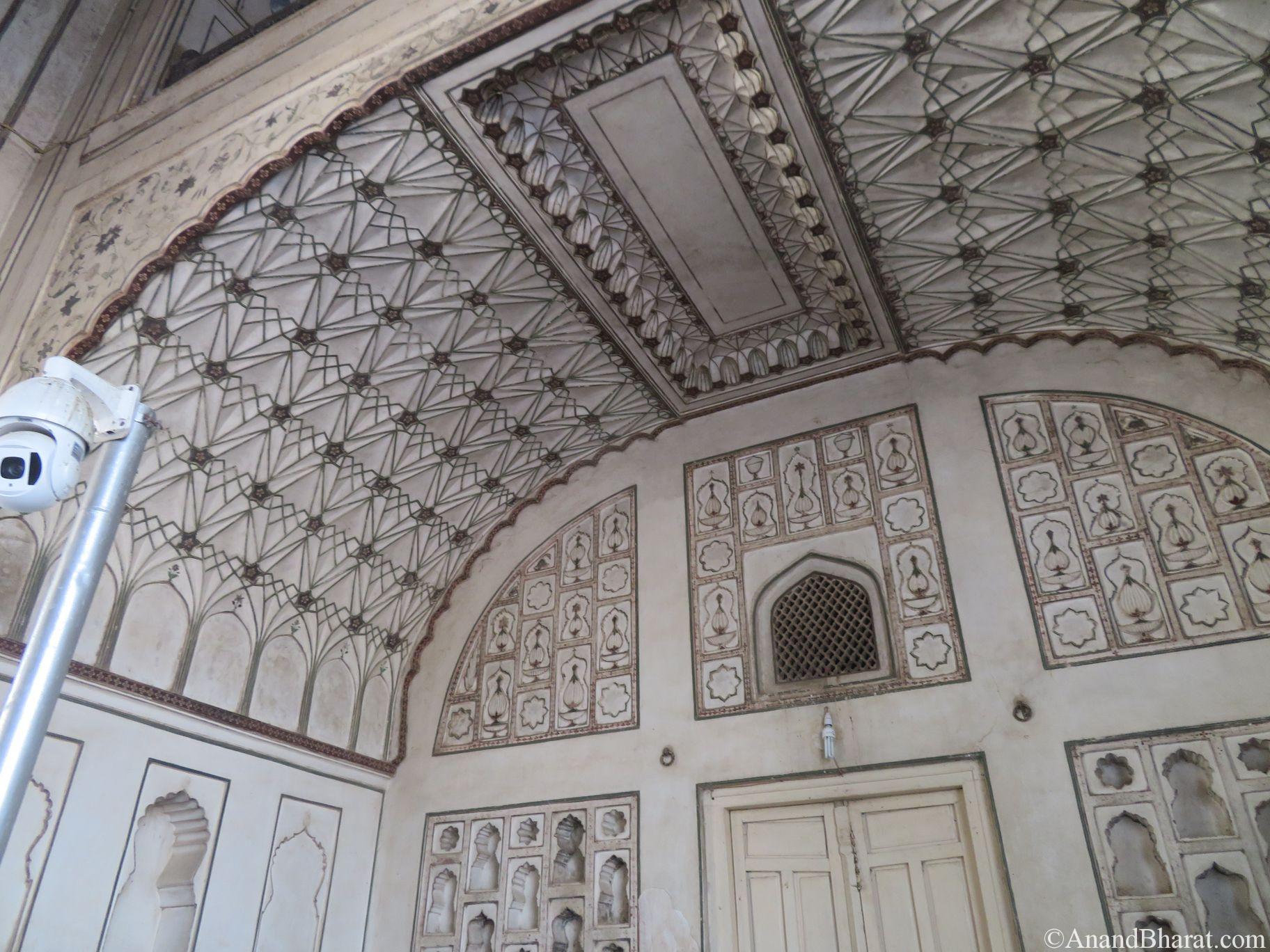 There is a huge and beautiful mosque on left side of mausoleum. It was built by Nizams of Hyderabad in 19th century.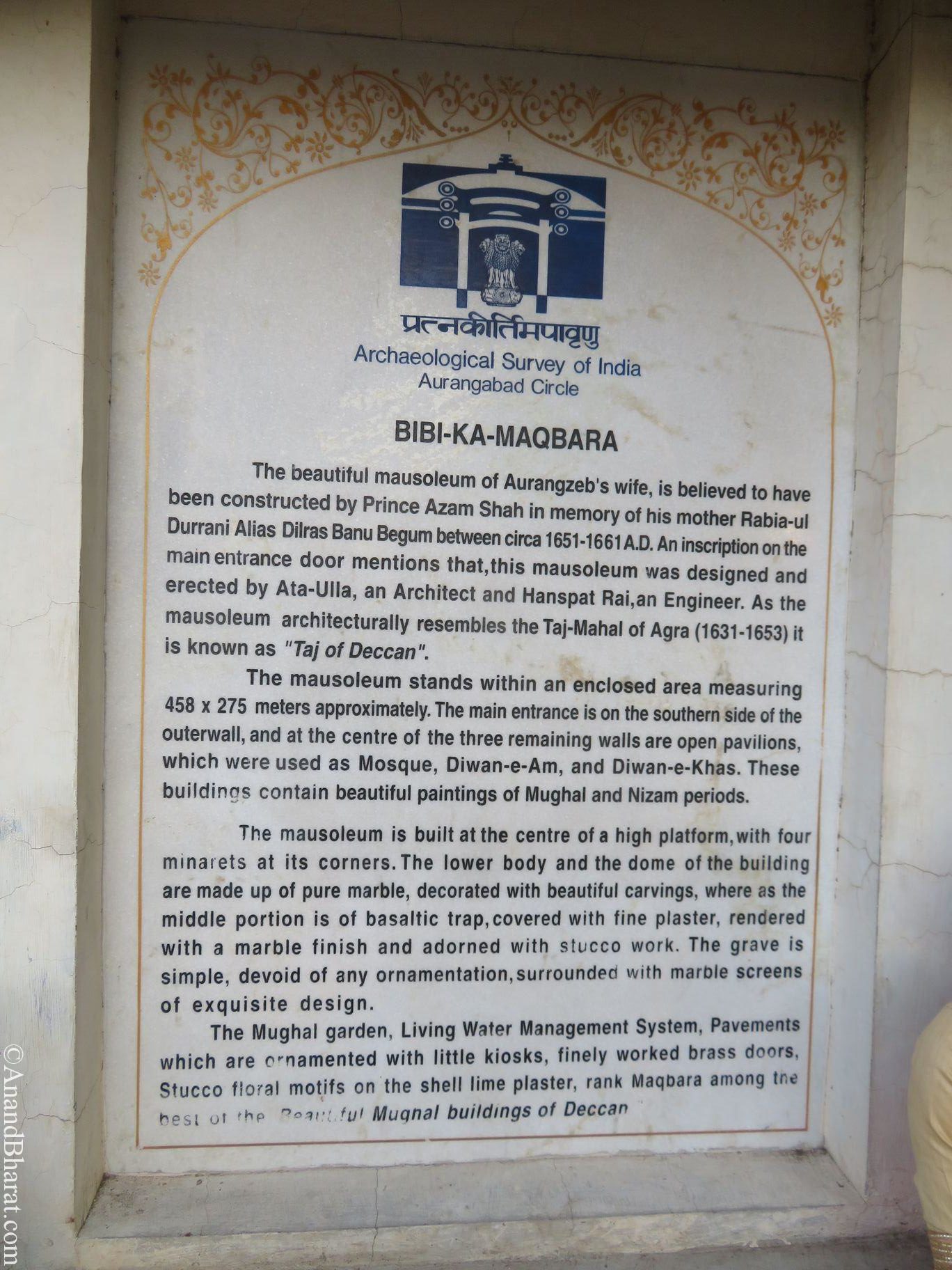 Epilogue
This mausoleum is built just after 15-20 years of Taj Mahal. In spite of very thrifty finance by Aurangzeb, it was initiative of son of Aurangzeb to build such great structure in memory of his mother. Cost of this is about Rs. 0.7 million while of Taj Mahal was Rs.32 million(46 times more) . The feeling I got here compared to Taj that latter is glamorous, lively and crowded while this place is sullen, dull but full of grandeur and peaceful. Taj Mahal is display of a monarch's show-off while this displays the love of son to his mother.  Taj Mahal is located now in very crowded area of Agra while this is still far from city and it enhances beauty of this great mausoleum. Just 15 kilometers away in Khultabad are the tombs of Aurangzeb and Azam shah resting is a village unknown.
Hits: 54