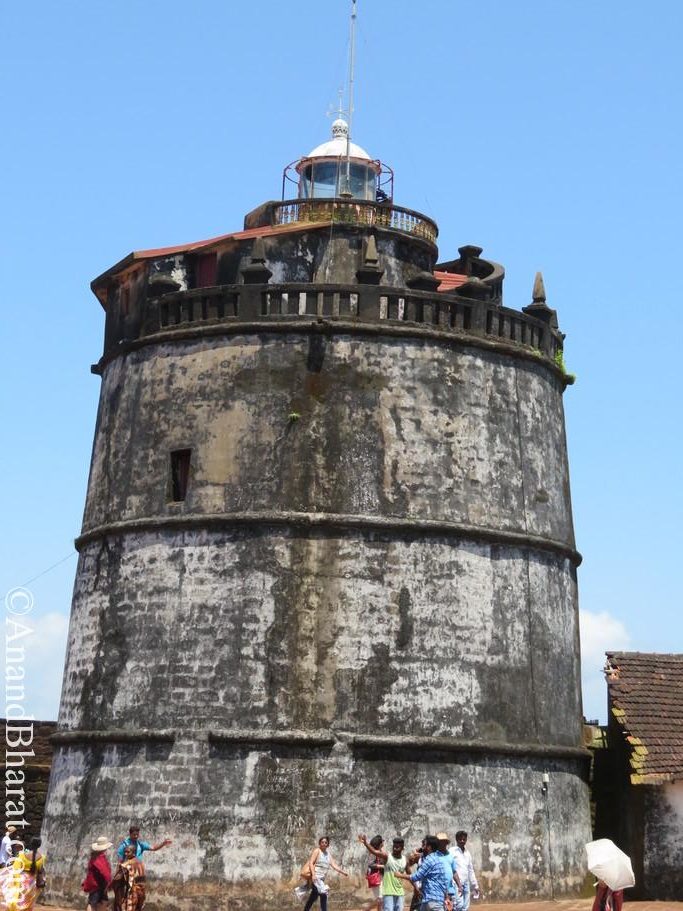 Aguada Fort- Goa – A Portuguese Remnant
Time to spend : 1-2 hours.
We landed in Goa by train in Sep,2018. It was hot but heat was quite bearable. We took prepaid taxi which is a better option as OLA or Uber are not operational in Goa. Later we came to know that taxi services in Goa are monopoly and controlled region wise. I mean the taxi from outside can drop but they do not dare collect the passengers due to threat of locals taxi operators. It seems this is more prevalent in South Goa. Anyway we reached South Goa comfortably using prepaid taxi.
Due to this monopoly attitude of taxi service next day we walked about 1.5 KM on foot to catch taxi or auto or local bus from main road. Somehow I had my 65 Year old lady relative with me and she had to take lift in passerby bikes. That way Goa is great as they happily give you lift if you are old.
We reached Madgaon market and settled for a bus for a day trip to North Goa. We also booked next day tour for South Goa in advance.
We visited this fort during our Day 1 trip.
Of course in Goa my tips to go round Goa are 1. Better go for rent a car or bike in Goa. 2. Or contact local tour operators and they will take you to to 2 day trip. It will be very cheap and less exhausting for you. I recommend local tourist bus.
History 
It was a great achievement for Portugal to discover sea route to India as trade with India was very profitable. In 1510 Portuguese Governor Albuquerque captured Goa from Adilshahi of Bijapur. They constructed many forts in Goa of which except Aguada all others are completely extant and fallen to ruins like Chapora fort.
The arrival of Portuguese lead to introduction of gun powder which changes war fare technology. Note that China had started gun powder in 13th century and from there it reached Europe, The full use of gunpowder started only in 15th century.introduction of certain fruits like custard apple, Ram phal, pine apple and papaya, sweet potato, white potato, tomato and capsicum etc. Jahangir specially liked pineapple which he described in his book.
Aguada means "water" in Portuguese. Named so as it was used as a fort for storing ammunition as well as water reservoir to feed ships.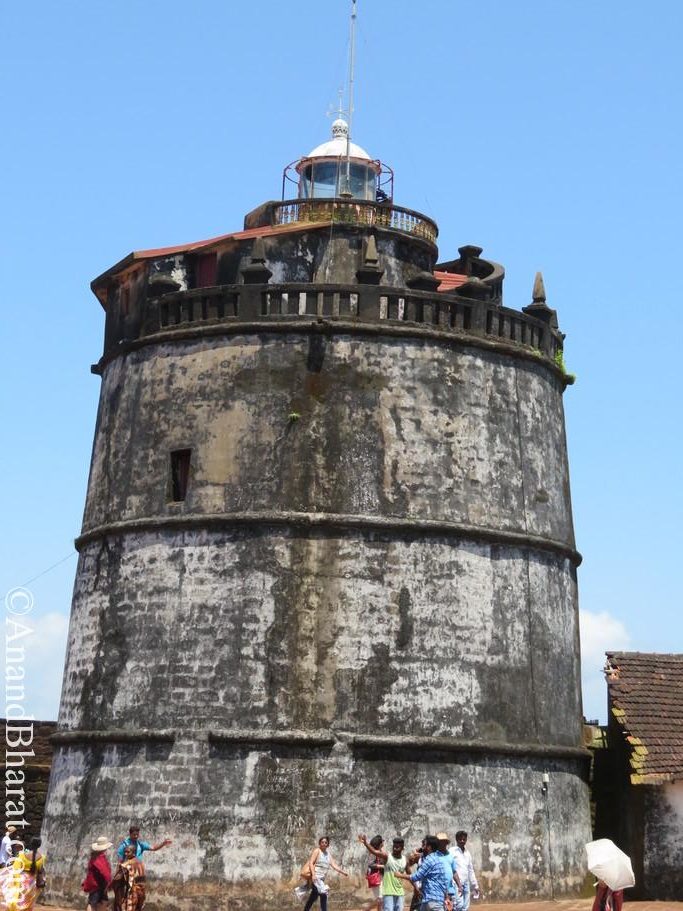 Epilogue
It is a must see fort in Goa. Lot of films shootings take place here ( See song Dil Chahata Hai ). Do not miss this place. All local tour visit buses will touch this point.  If you have time see Chapora fort also which is in debris but sea view from there are fantastic.  Recommend to visit at the time of Sunset for beautiful view because in the day time its very hot. Just mind it, historically it is not an ordinarily fort as it marks the "Open Door" to foreign rule in India . Before that it was in 2 phases of Slave dynasty and then Moguls
Hits: 56