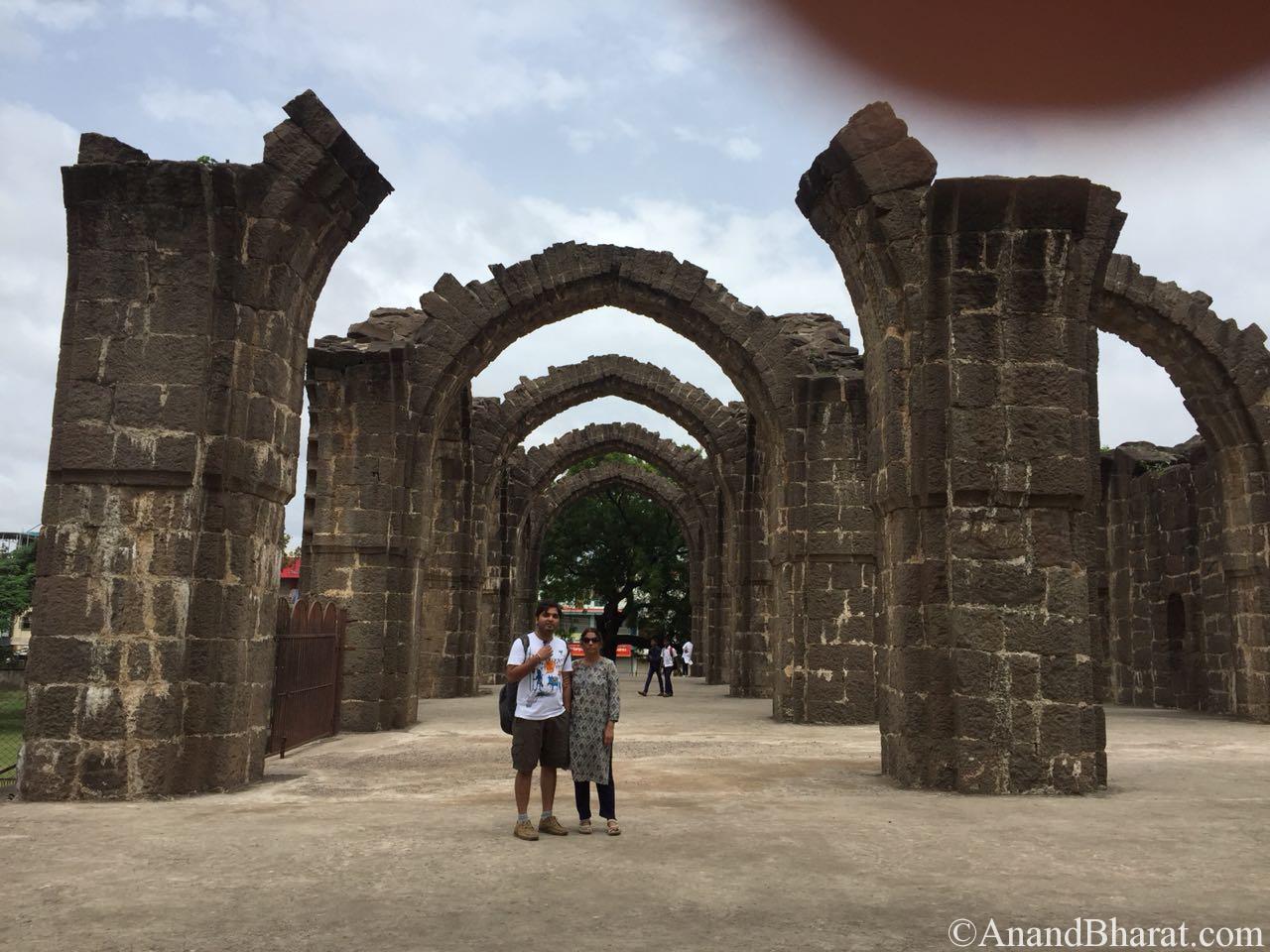 Vijayapura (Bijapur)- The ruins of Adil Shahi
Recommended duration 
One day if you want to see only popular monuments like Gol Gumbaz, Ibrahim Rauza, Bara Kaman, Malik-e-Maidan cannon,  two days if you want to see all other monuments mentioned here.
Day 1 : 1 PM to 6 PM Kumatgi (Summer Palace) – Jahan Begum Tomb – Chhota Gumbaz (Ain-ul-Mulk Tomb) – Jumma Masjid – Asar Mahal – Jod Gumbaz – Ibrahim Roza – Muluk-ul-Maidan – Upal Burz
Day 2 : 11 AM to 2.30 PM Gagan Mahal – Anand Mahal – Bara Kaman – Gol Gumbaz
After returning from Bijapur we all were feeling empty handed as except two monuments Ibrahim ka Rauza and Gol Gumbaz all others are just ruins. But I think Bijapur is the only place where we can see Adil Shahi structures to know their life style and prosperity those days.
The hotels are moderate in price and plenty are available though I did not see much tourists here except local public. People are good and place is very safe. 
History of Adil Shahi
Before we visit we should understand who were Adil Shahi. Infact after Khiljis, Tuglaqs ruled north of India. When Tuglaqs were weak Behmanis (Iranian) revolted and established independent state in South Gujrat, north Maharastra regions. Later in 15th century Vijaynagar empire defeated Behmani completely and slightly helped in settling the remaining in form of Adil Shahi, Nizam Shahi and Kutub Shahi in adjoining regions. Bijapur was under Adil Shahi. In late 17th century they came under Mughal rule under Shahjahan and Aurangzeb and finally British. Just note that the kings of Adil Shahi were purely of Iran origin and there is no mention anywhere if they had nuptial ties with local regions. It is remarkable that they were good warriors and maintained their presence for about 250 years even when Kaktiyas, Vijaynagar, Mughals.
How to Reach : Situated in Vijayapura Distt, Karnataka State, India. The nearest airport is Belgaum which is 205 KM from Bijapur. Well connected by train from all major cities. Note that railway station code is VIJAYAPURA – BJP.
Where to stay
We had booked online KSTDC state Tourism hotel. The staff is really great and very mannerly. They adjust with your checkin and checkout timings. Rooms are so big that they can adjust 4 persons. They arranged extra beds for us without any charge. It is in heart of city and all monumnets are in vicinity of 5 KM radius.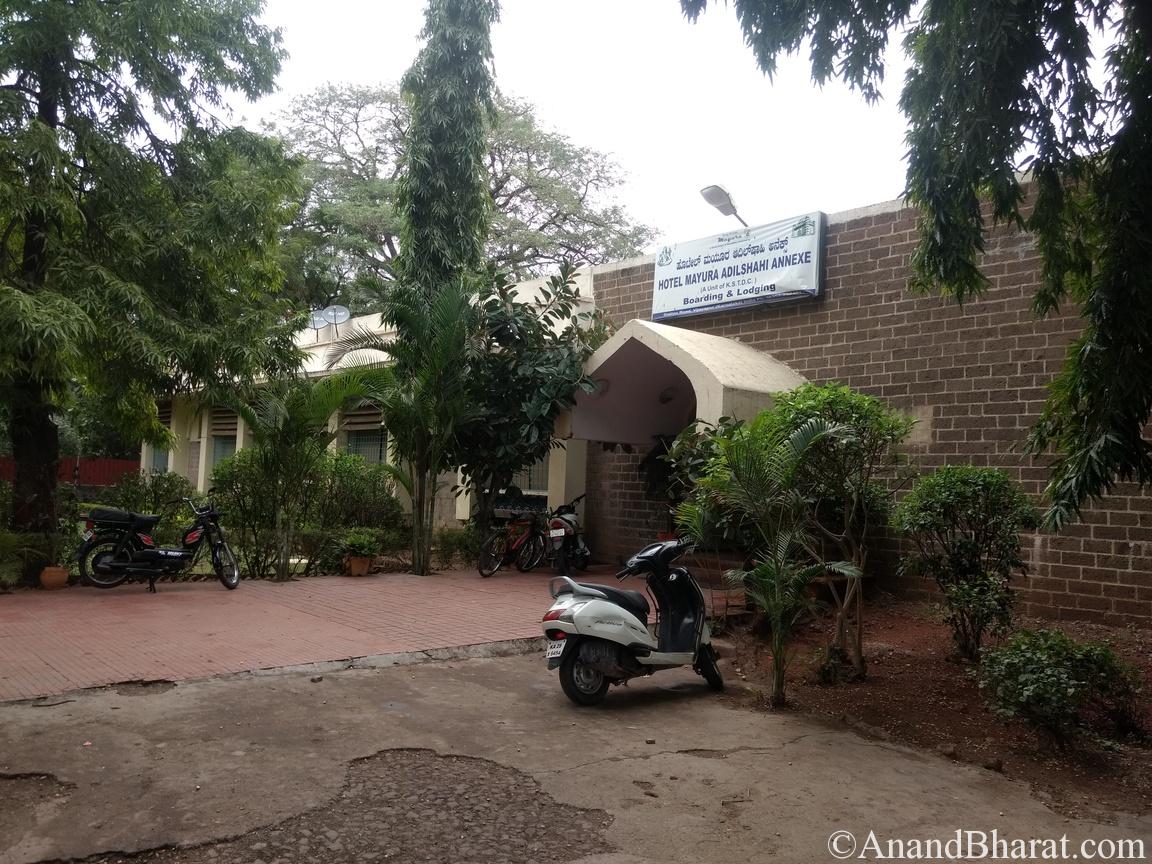 Kumatgi – Summer Palace
These are remnants of Summer palace or pleasure resort of Adil Shahi. No name boards here from ASI . Not attractive now and my wife  Meena was disappointed that we came 19 KM from Bijapur to see this ruin? But I think about 300 years ago it was a beautiful place as we can see debris of 4 big gates and burz around this mahal.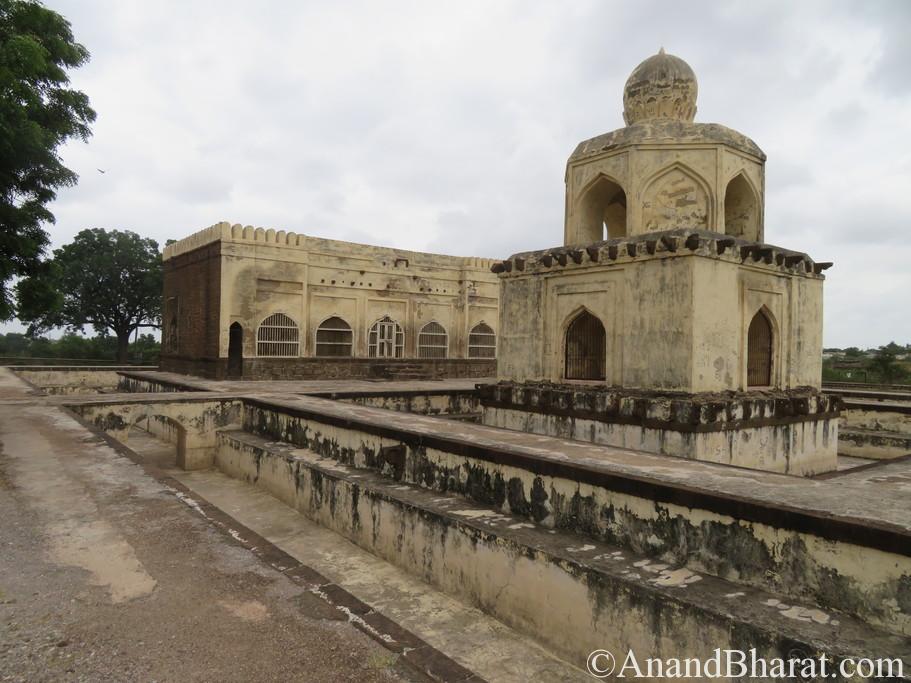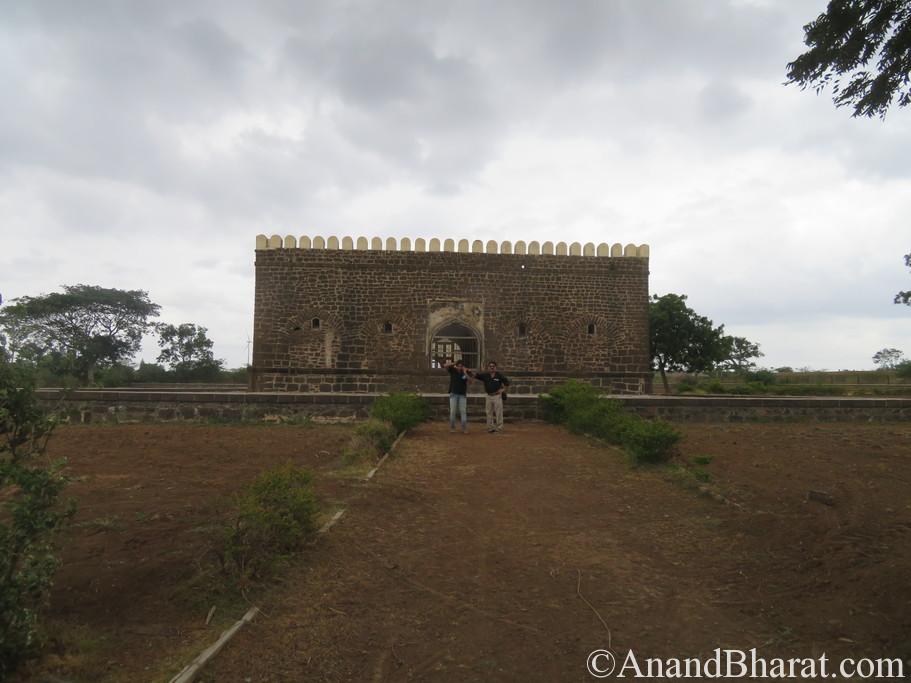 Jahan Begum Tomb
Jahan Begum (Some places referred as Taj Jahan Begum) was first wife of Mohammed Adil Shah (1626 AD-1656 AD). She is the only woman who preferred not to bury her beside her husband  Mohammed Adil Shah (1626 AD-1656 AD). We saw this monument when we were returning from Kumatgi. Guide told us that sometimes film shootings take place here. Some of the films are Himapath, Production No.1 etc. No one knows why this structure remained unfinished.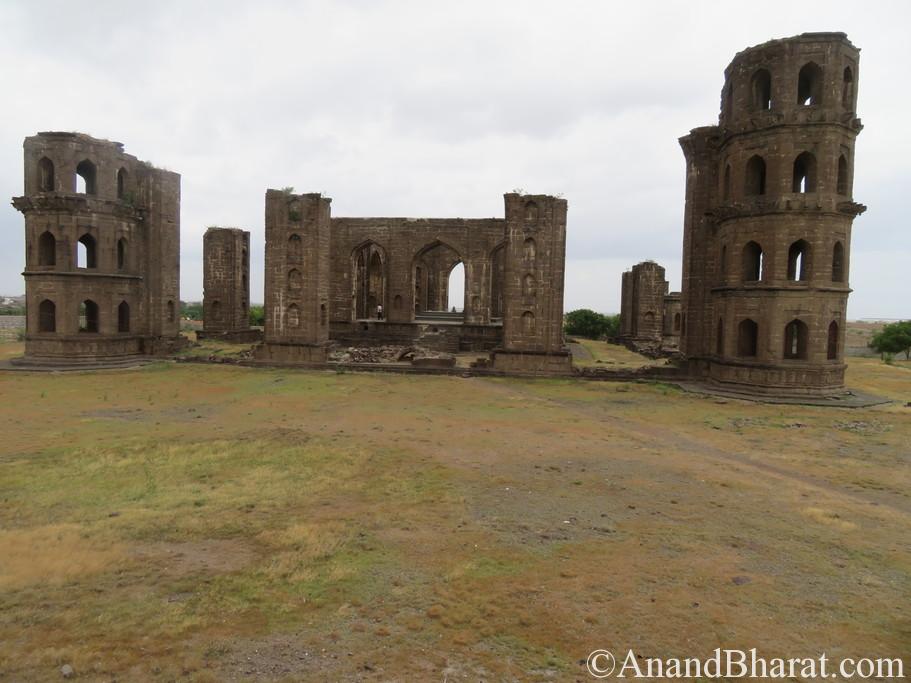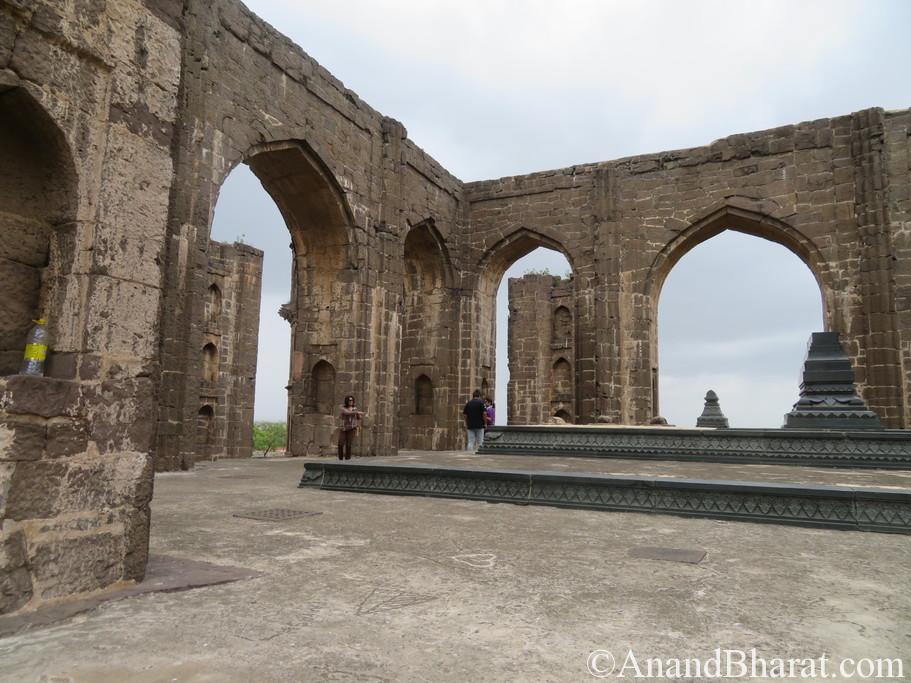 Chhota Gumbaz (Ain-ul-Mulk Tomb)
Just visible from Jahan Begum Tomb  is Chhota Gumbad which is about 3 KM from here. This is also known as Ain-ul-Mulk Tomb. Ain-ul-Mulk  was a nobel in court of Ibrahim Adil Shah. Guide told us that this was started as prototype of Gol Gumbaz. Yes, it looks like that. It was built in 1556AD.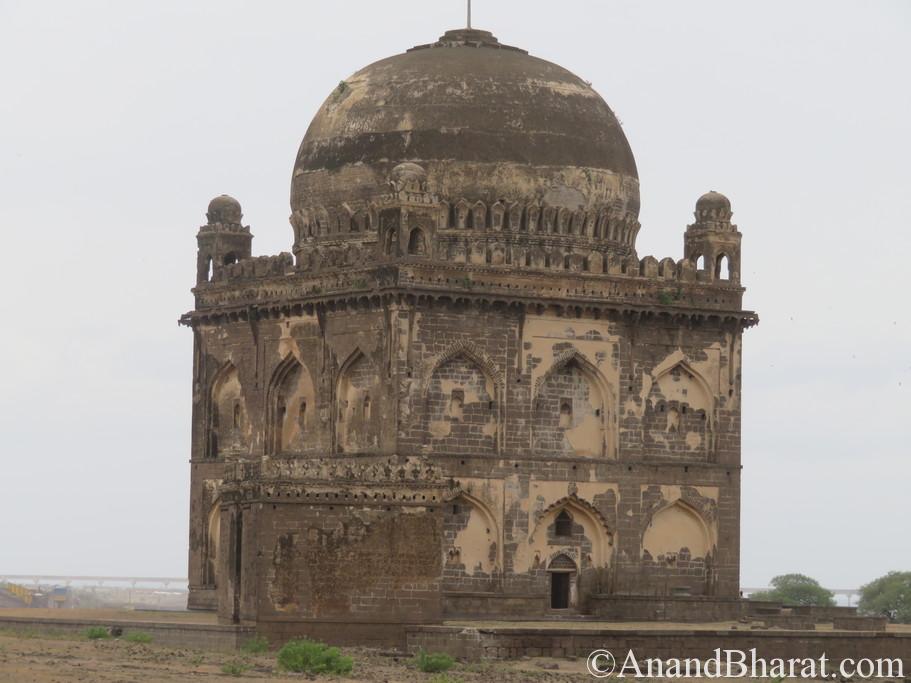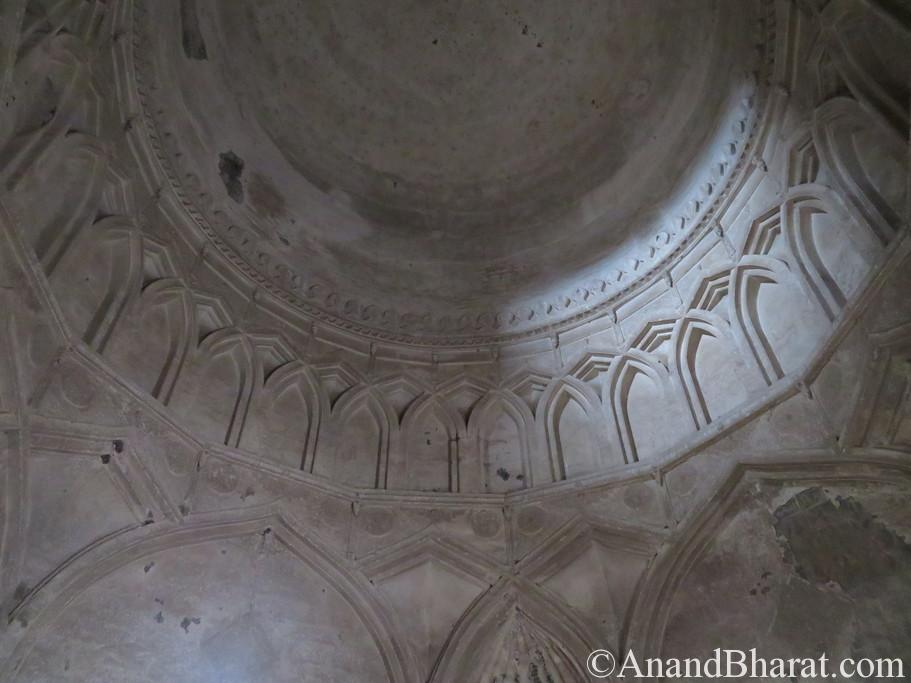 Jumma Masjid
It is pretty old mosque built by Ali Adil Shah (1558-80 AD). Nothing special I could make out in this structure.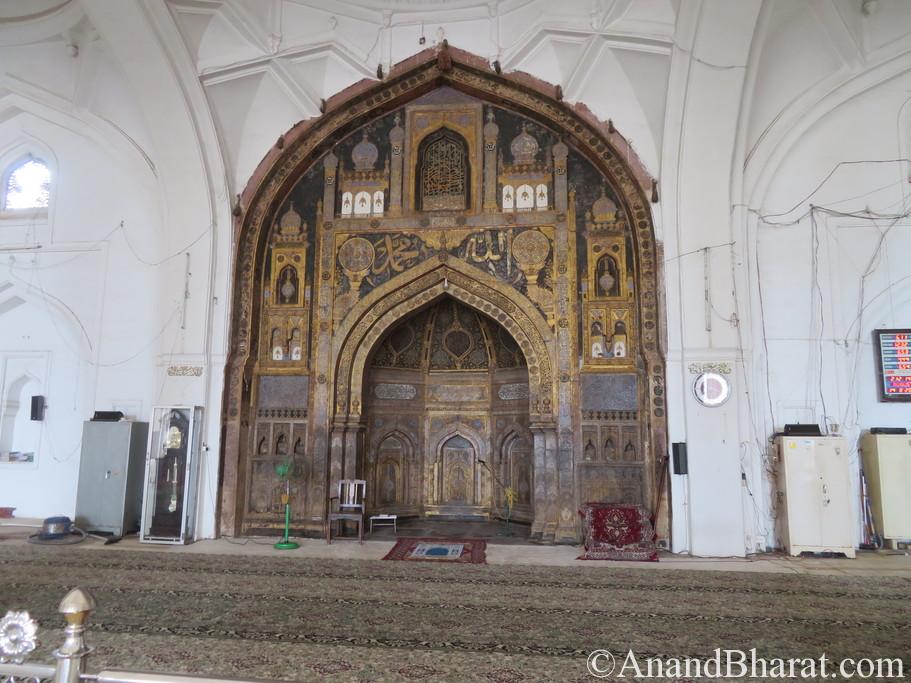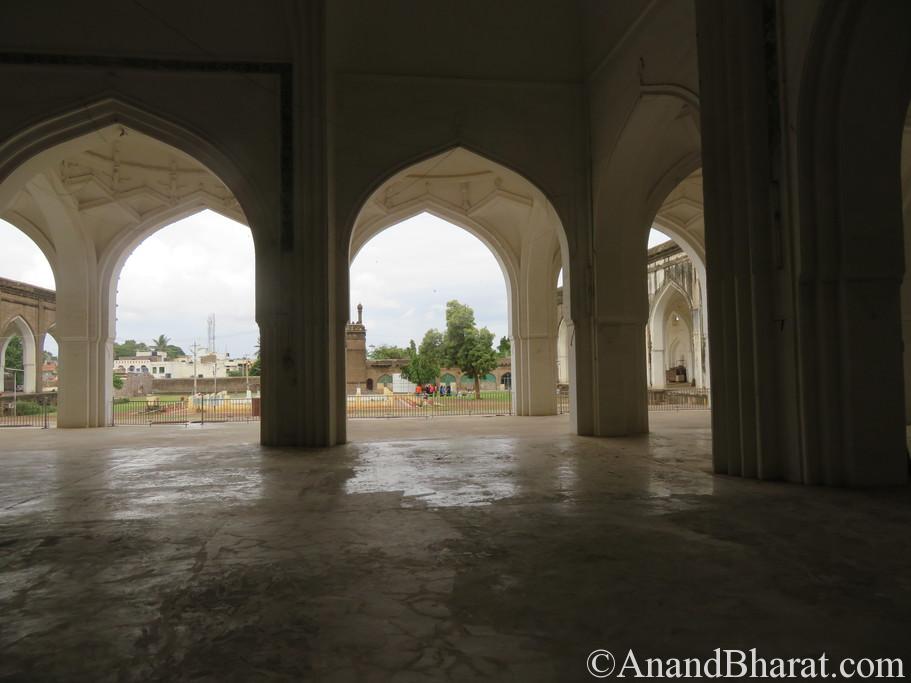 Asar Mahal
This was built by Mohammed Adil Shah in 1646 as court of Justice. Here caretaker told that hair of prophet is kept but later I found it was false info. Here only some artifacts of land of Prophet are kept which were brought by wife of Mohammed Adil Shah. Here good wood work can be seen. Big artifical ponds which do not have any water now.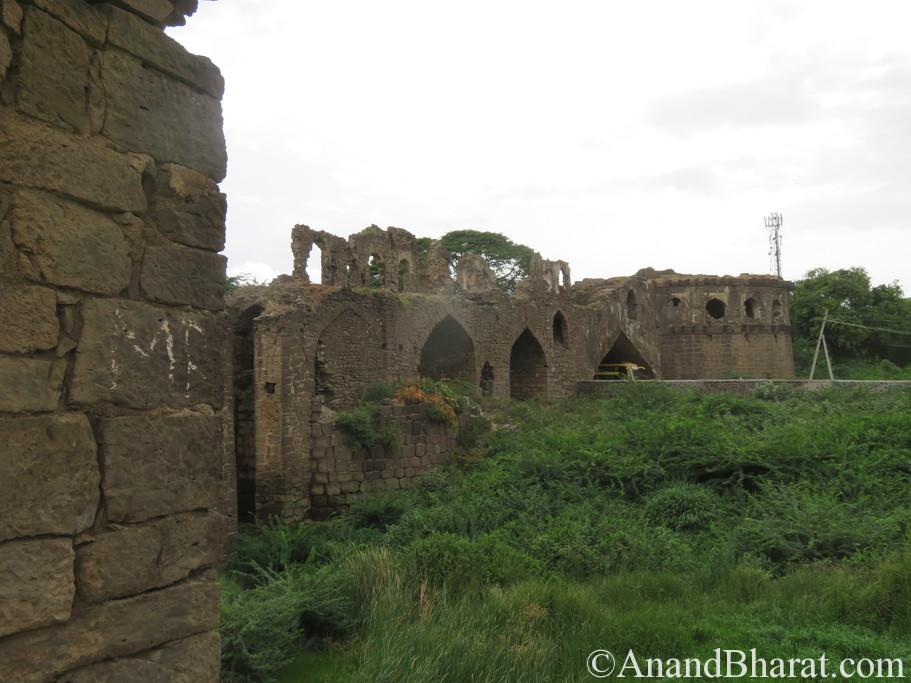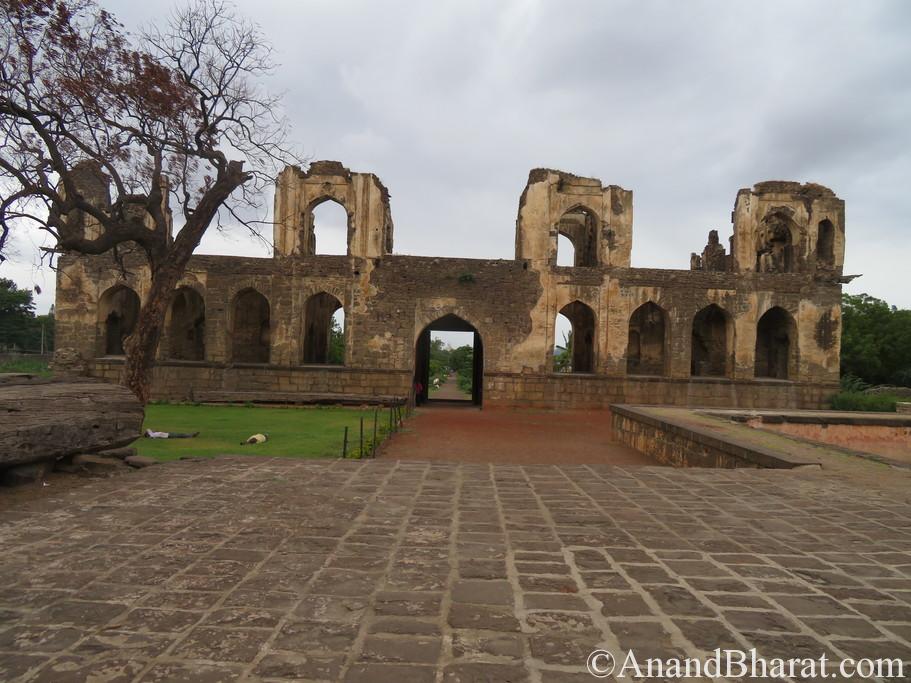 Jod Gumbaz
Jod Gumbaz was built by Aurangzeb in memory of traitors of Adil Shah sultan who helped Aurangzeb in war against Adil Shahi.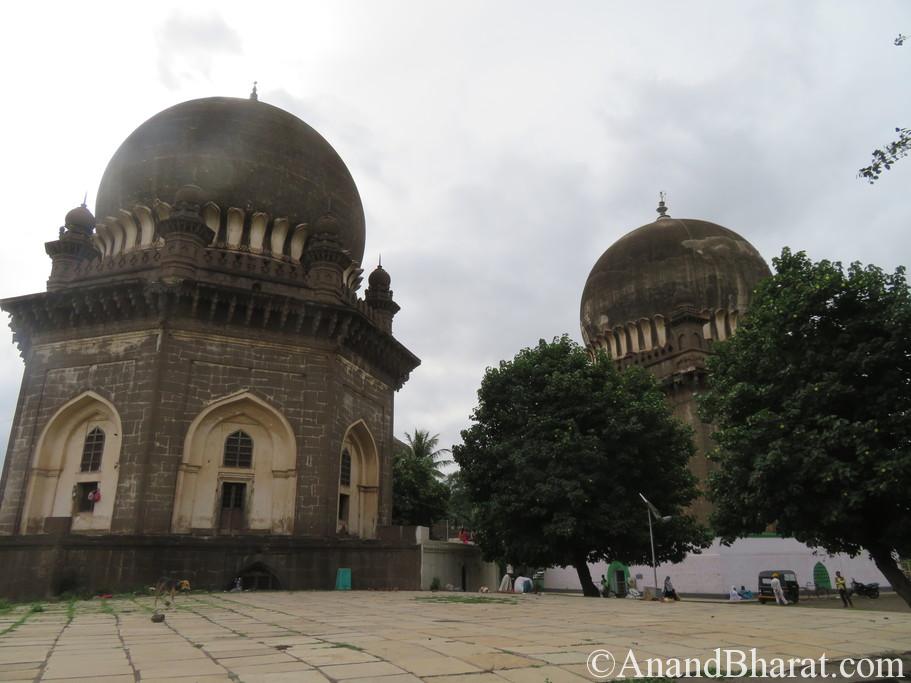 Ibrahim Rauza
This is rated as one of the most beautiful islamic monuments in India.Yes, the structures are really good. Built by Ibrahim Adil Shah II – 1580-1626AD.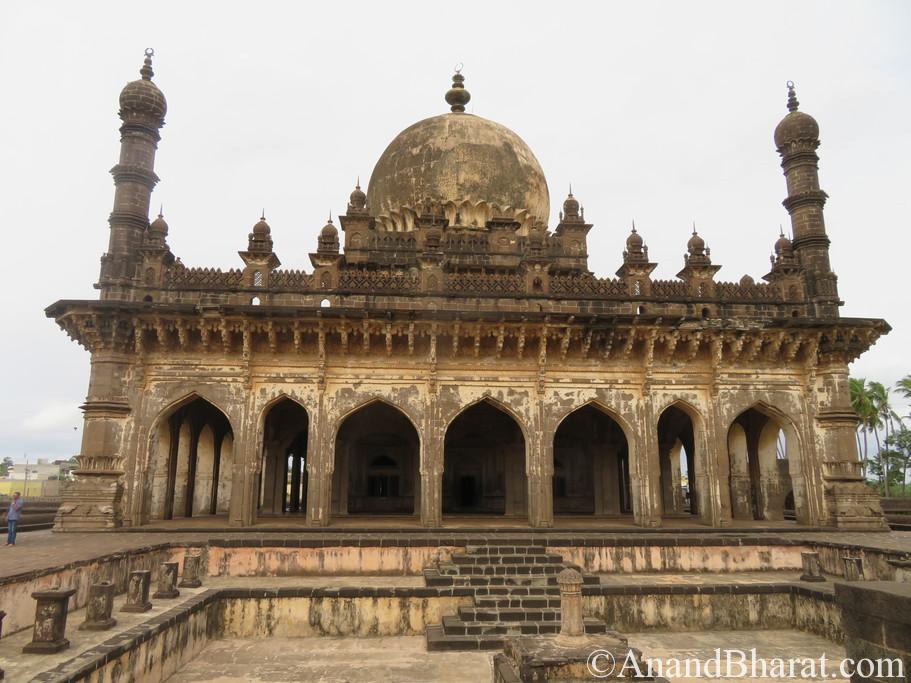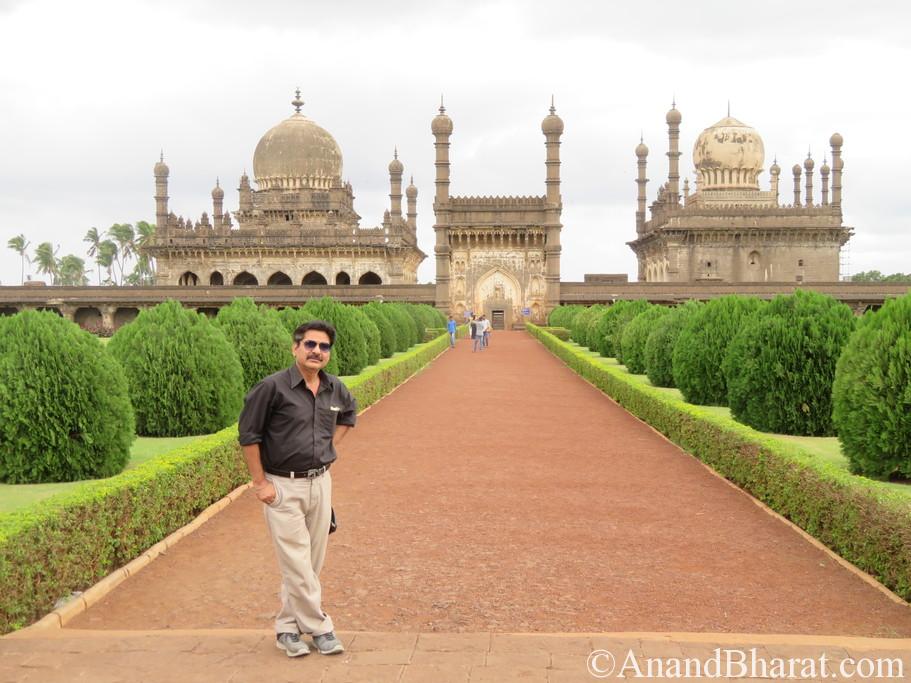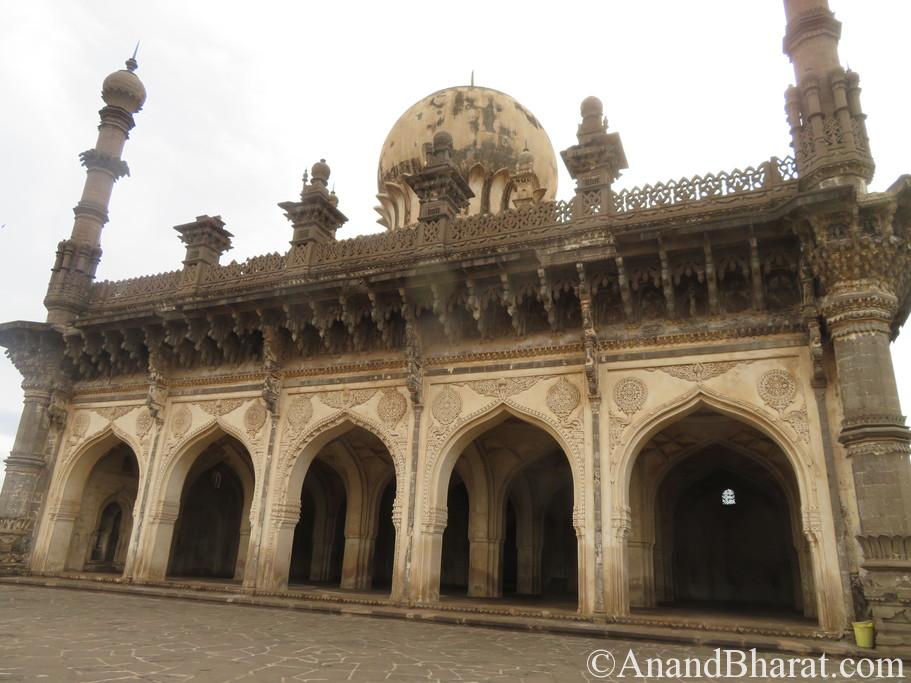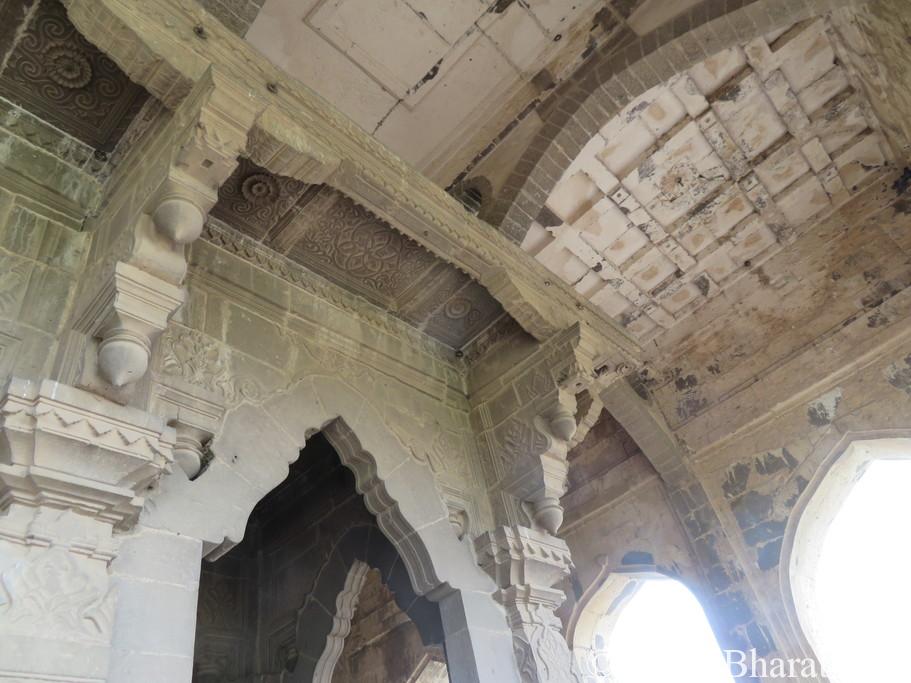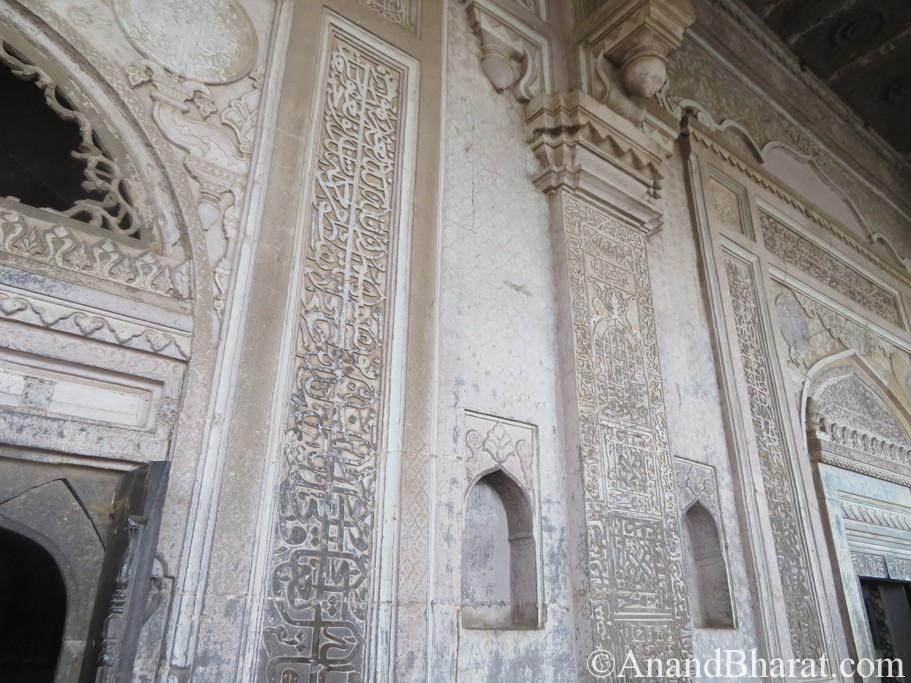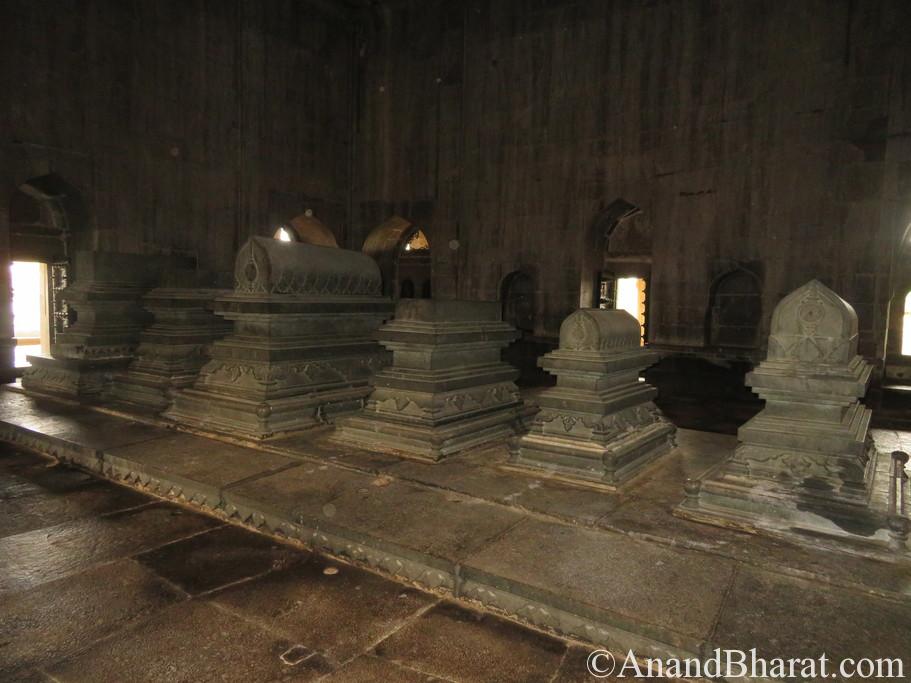 Muluk-Ul-Maidan
This the cannon which played critical and deciding role in defeat of Vijaynagar empire. After this defeat Adil Shahi began looting, arsnels and destroying temples in Hampi.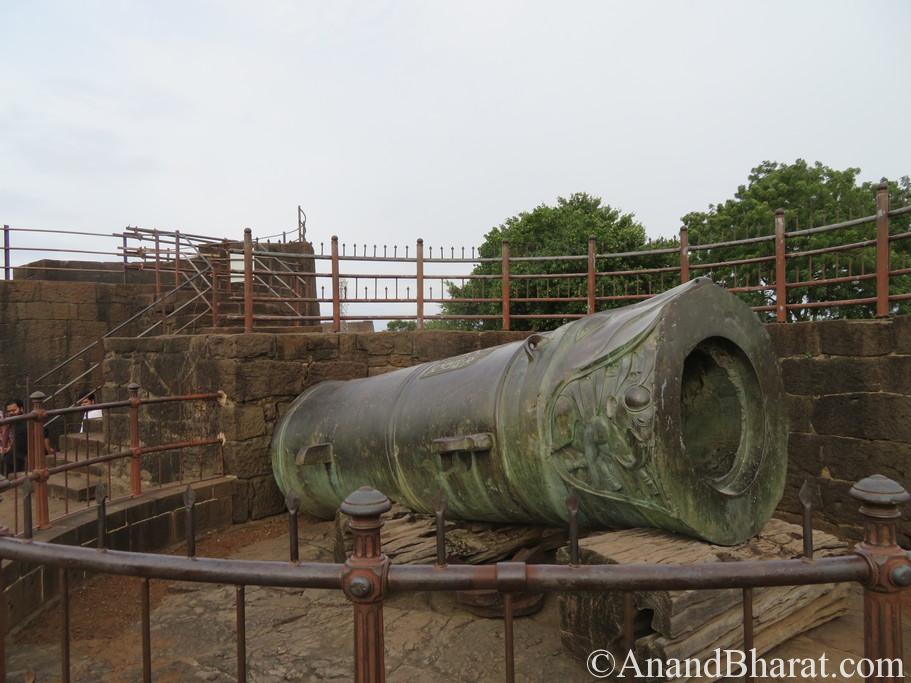 Upal Burz
We were tired of the city tour and as the guide told there is a cannon on top of burz. Since we had to cross no less that 150 stairs we did not dare doing so. So dropped this monument.
Bara Kaman
This is Adil Shah-II (1656-72) tomb who had 11 wives. Giant roofless square building. As per Archaeological information (no state ASI board here also) it was intended to rival such that its shadow would fall on his father's Gol Gumbaz. But it was a giant-giant project and before he could complete he died. In center is Adil Shah-II tomb. It has many other tombs which are of his wives and family members. In case this structure was completed would have been a great structure and could far supersede Gol Gumbaz.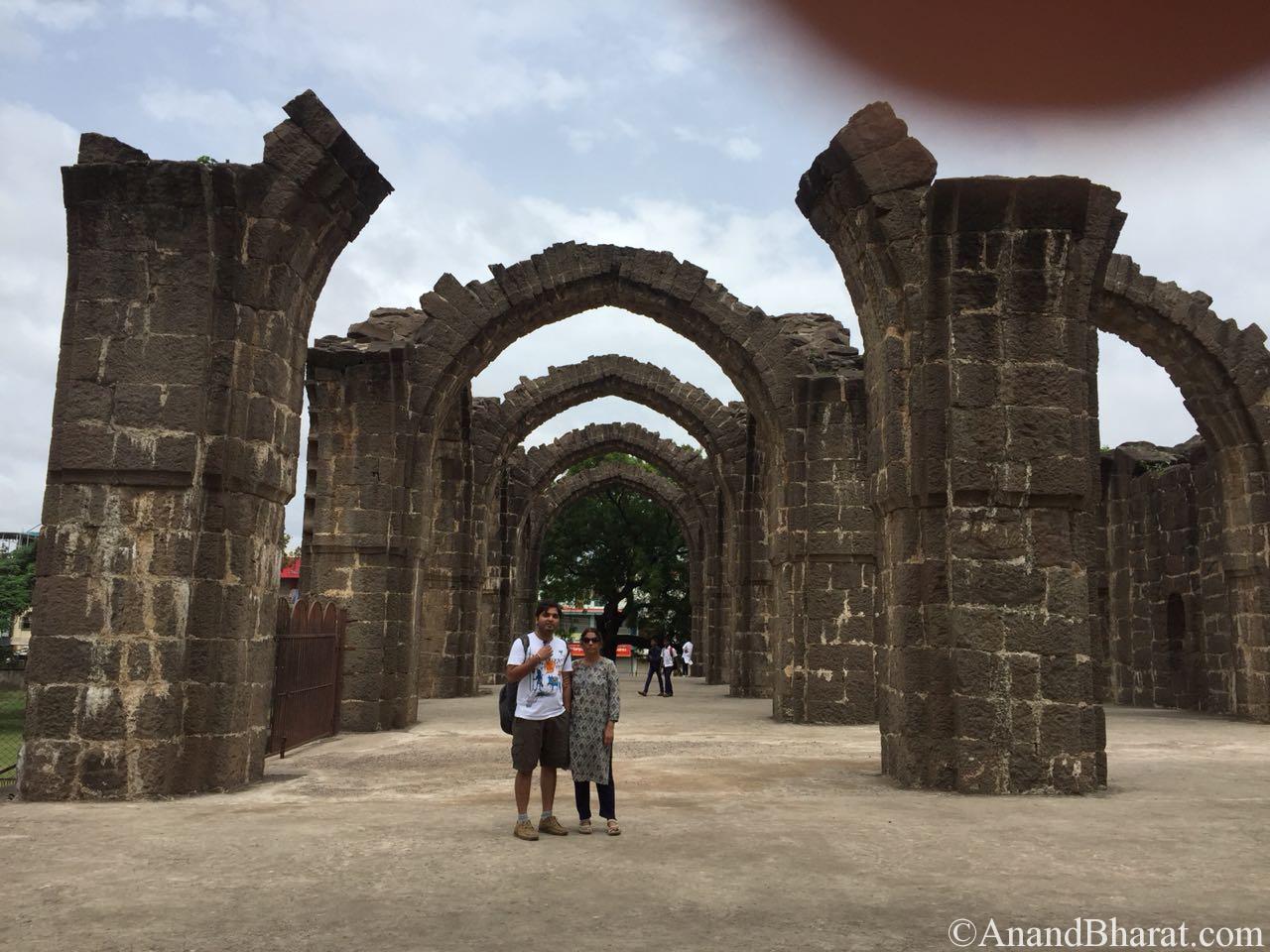 Anand Mahal
This is another lost monument. Currently IGNOU University office is running here.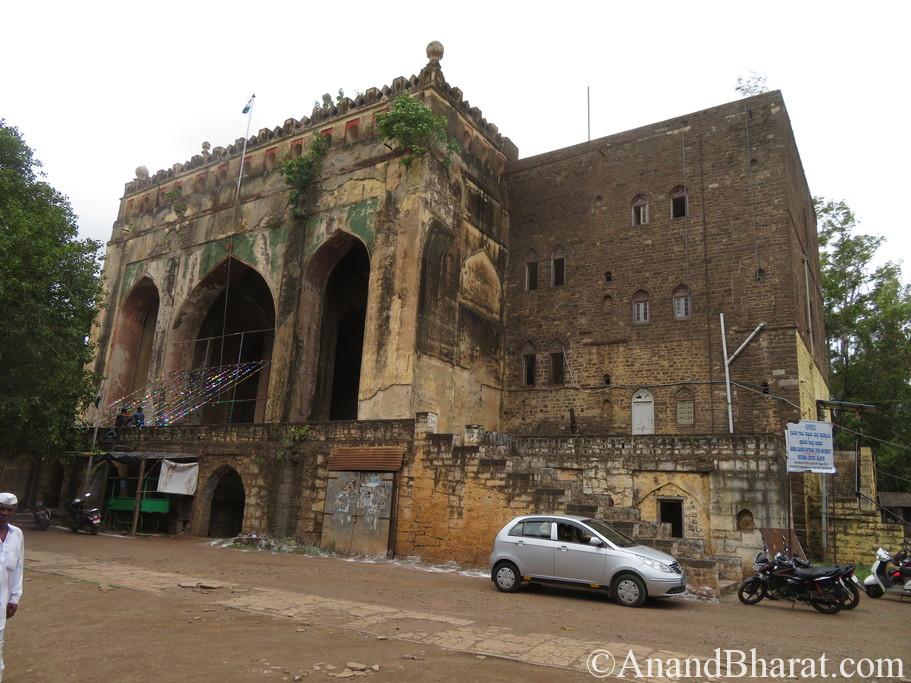 Gagan Mahal
Few meters from Anand Mahal is a small but extraordinarily high building. It has lost its attraction as now only walls are remaining. Very good garden and pond is maintained adjoining this monument and public uses it as a park.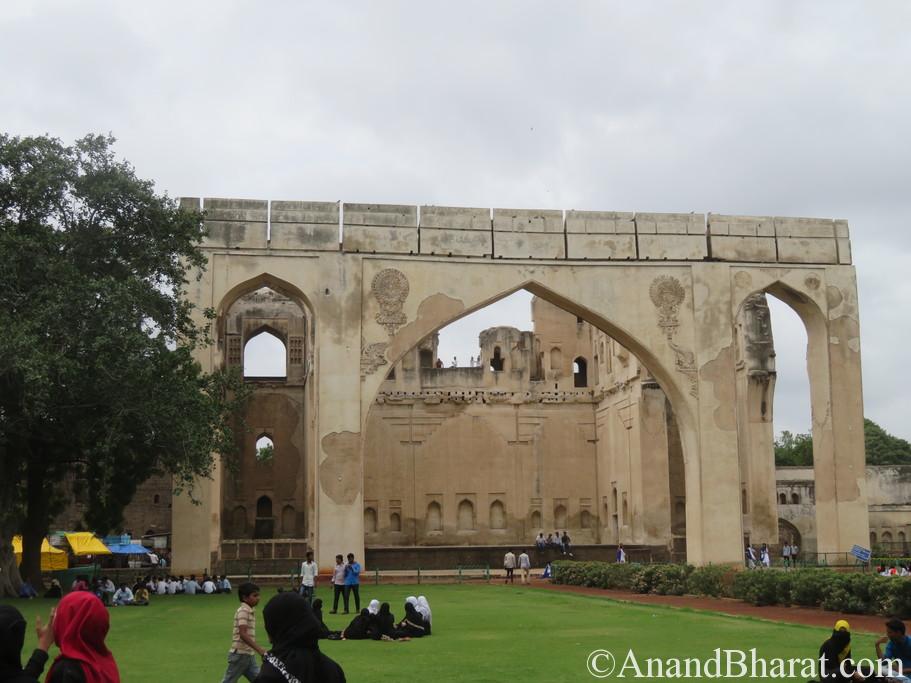 Gol Gumbaz
Gol Gumbaz is the burial place for the Sultan Mohammed Adil Shah (1626 AD-1656 AD) along with his two wives- Jahan Begum, Aroos Bibi, his mistress Rambha, his daughter and grandson. Why are there 2 tombs of Jahan Begum – one at Gol Gumbaz and other one built by her about 15 KM from here?? No one has answer to this.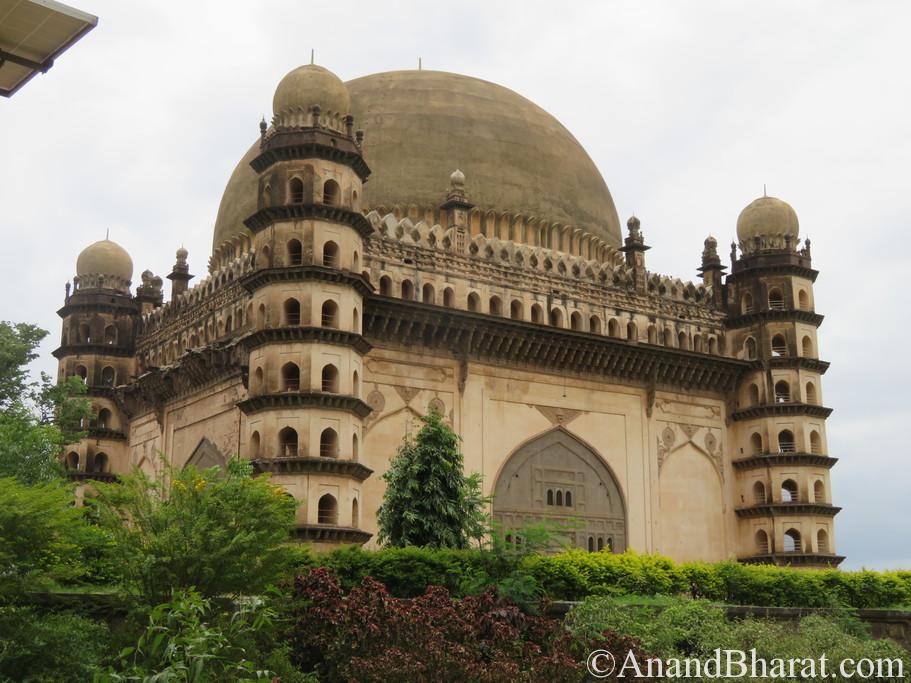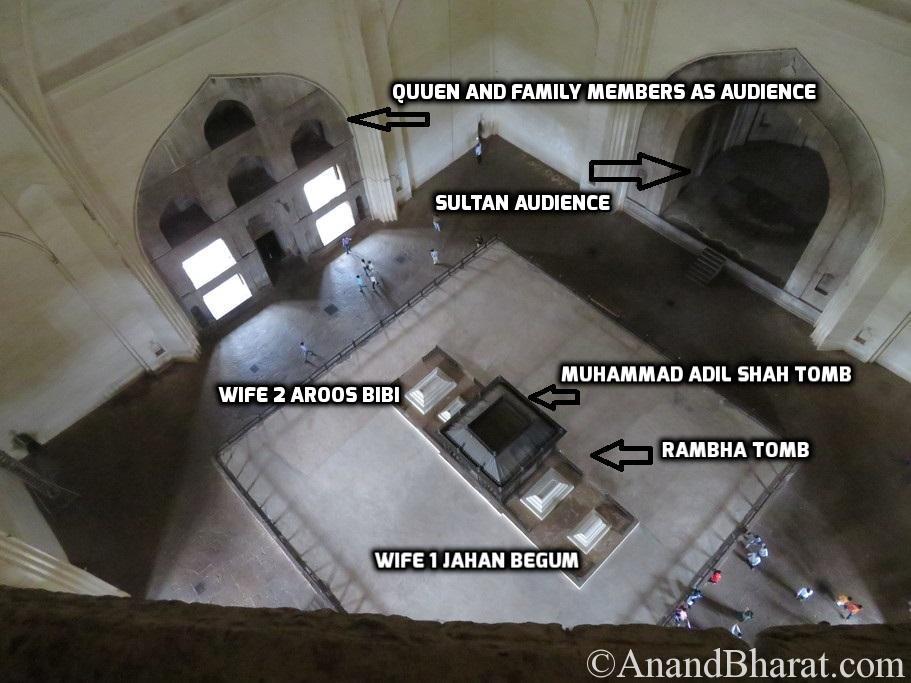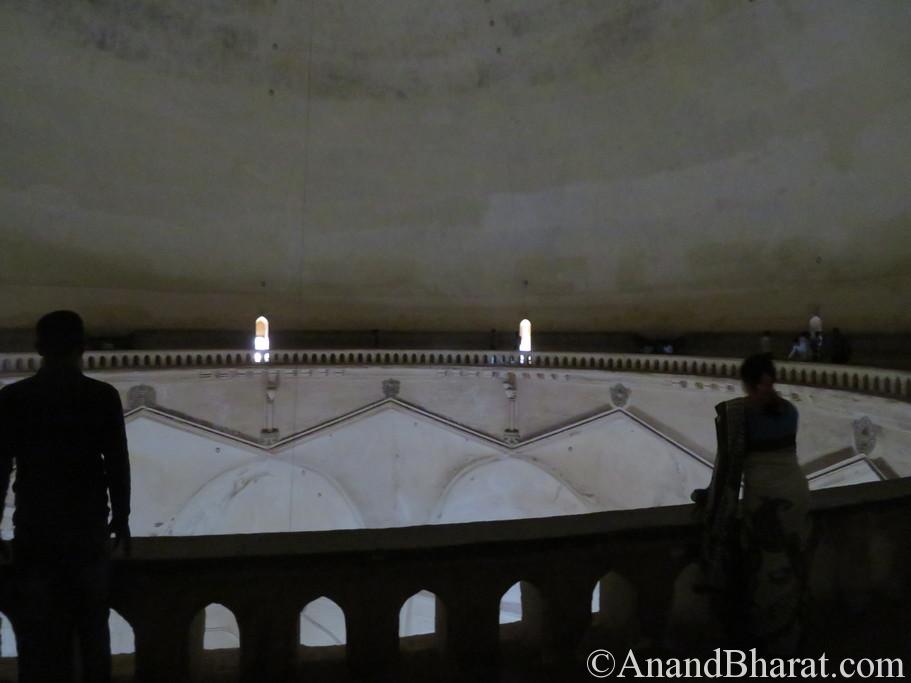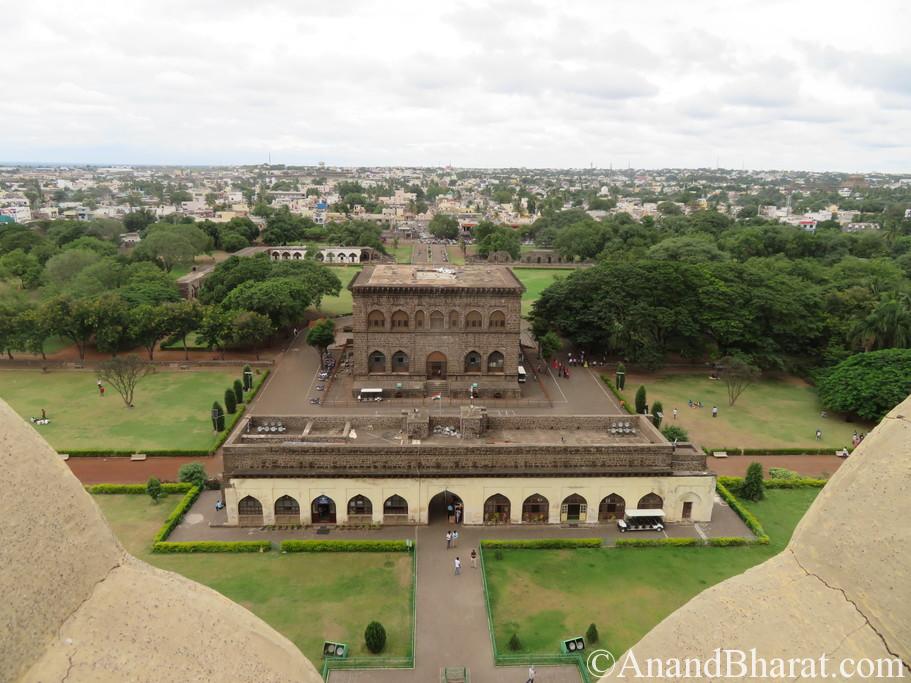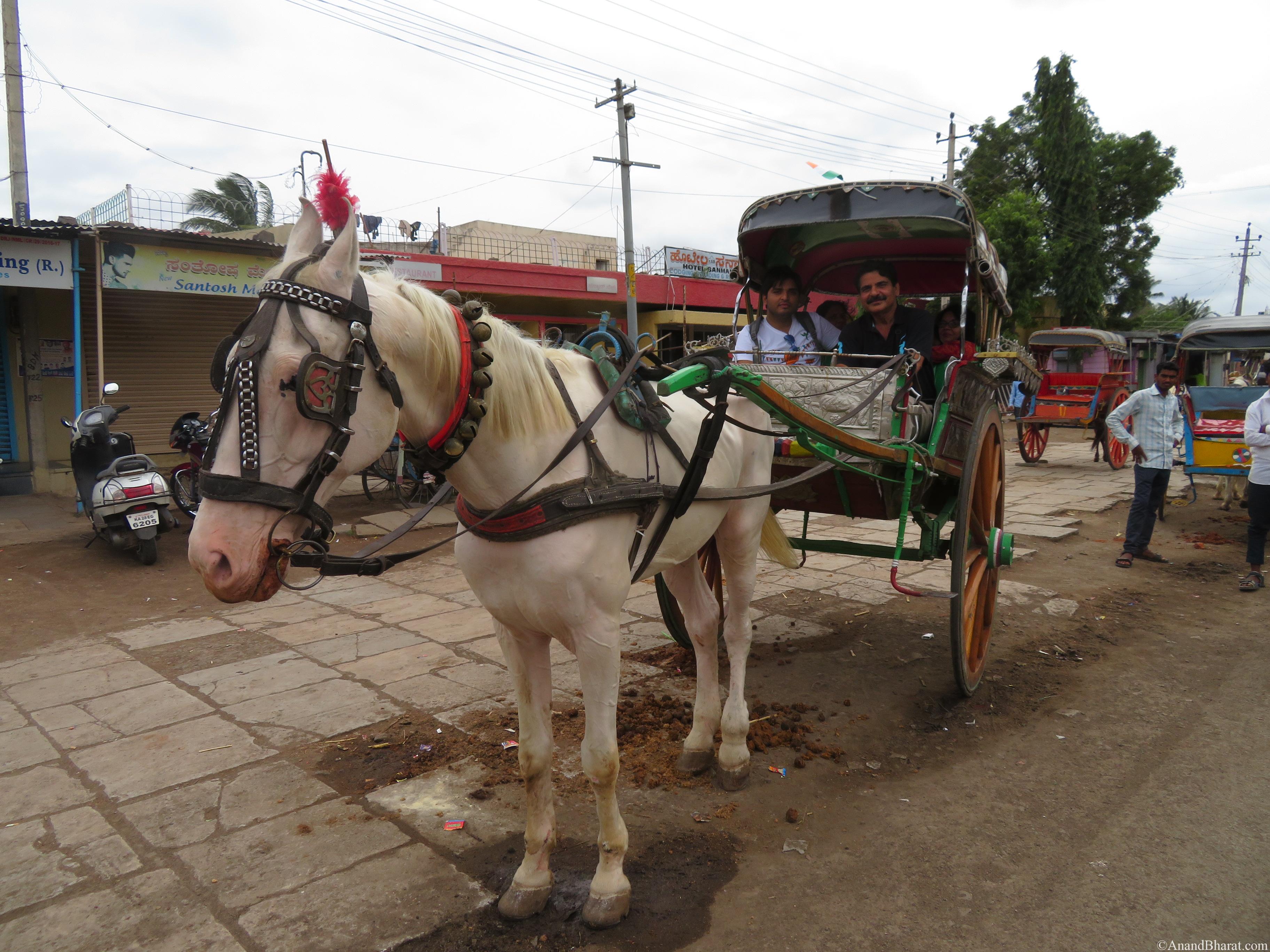 Banjara Community at Bijapur
While travelling to Bijapur in train  I met a modern young guy speaking a language which he told me is "BANJARA " Language. He was just selected as constable in Police and was preparing further for IAS.
He told me that his forefathers 500 years ago came as "Salt merchants" from Gujrat and Rajasthan regions and gradually settled here in Adil Shahi time. 
Anyway by chance I happened to visit a Banjara village itself in Bijapur.
Banjara means Van Jara (Forest living nomads). Here in picture is banjara woman also called Lambadi.
They speak language "Gor Boli" which has no script and use Devnagari as script.They are very good at embroidery, plastic art, tattoo and acrobatics. 
Their main festival is "Teej". Most of them are Hindus and their God are Balaji, Hanuman, Pandurang and Guru Nanak.
This foto is with a young Lambadi lady of 65 years. She asked me to share her foto. But alas I could do. Let us RESPECT this community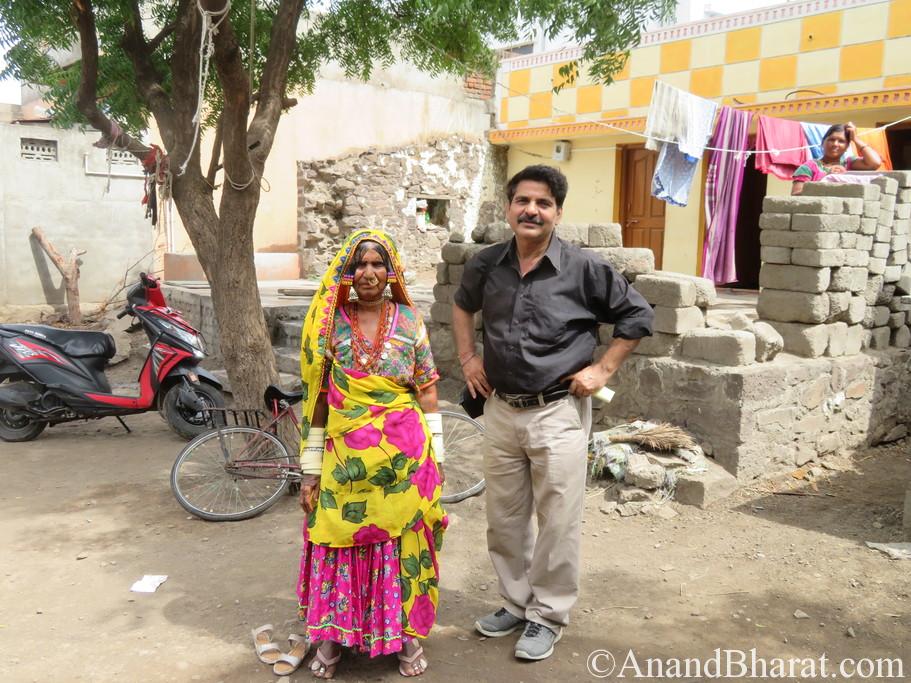 Epilogue
Apart from knowing the life style and prosperity of Adil shahi there are a few interesting stories of which some of the monuments are witness. 
Rambha and Mohammad Adil Shah Story- Rambha was a dancer in Bijapur and was mistress of Mohammed Adil Shah (1626 AD-1656 AD).The dances used to take place in Gol Gumbaz where King, Queens and other courtiers used to sit. Once Mohammad Adil Shah asked Rambha to prove her love to king. To prove this Rambha jumped from the top floor of Gol Gumbaz. Before dying she expressed the wish that she should be buried beside the king. That is why we see her tomb in Gol Gumbaz beside the king's tomb.
 I think because of affair of Mohammed Adil Shah with Rambha his queen Jahan Begum was upset and she became the first muslim woman to express wish to be buried not beside her husband.
Afzal Khan, who was about 7 feet 8 inches was killed at Pratapgarh fort, Maharastra by Shivaji in a famous episode, is buried here in Bara Kaman. Killing of Afzal Khan was a turning point in Shivaji's life. Afzal Khan had 60 wives.
Last Adil Shahi Sultan  Sikandar Adil Shah (1686 AD) was brought chained in silver in front of Aurangzeb in Gagan Mahal.
Malik-e-Maidan has a 55000 KG cannon which is famous as it played a crucial role in defeat of Vijaynagar Empire in battle of Talikota in 26th January 1565. After this win the prosperous Hampi was looted and temples were destroyed for next 6 months.
Hits: 238