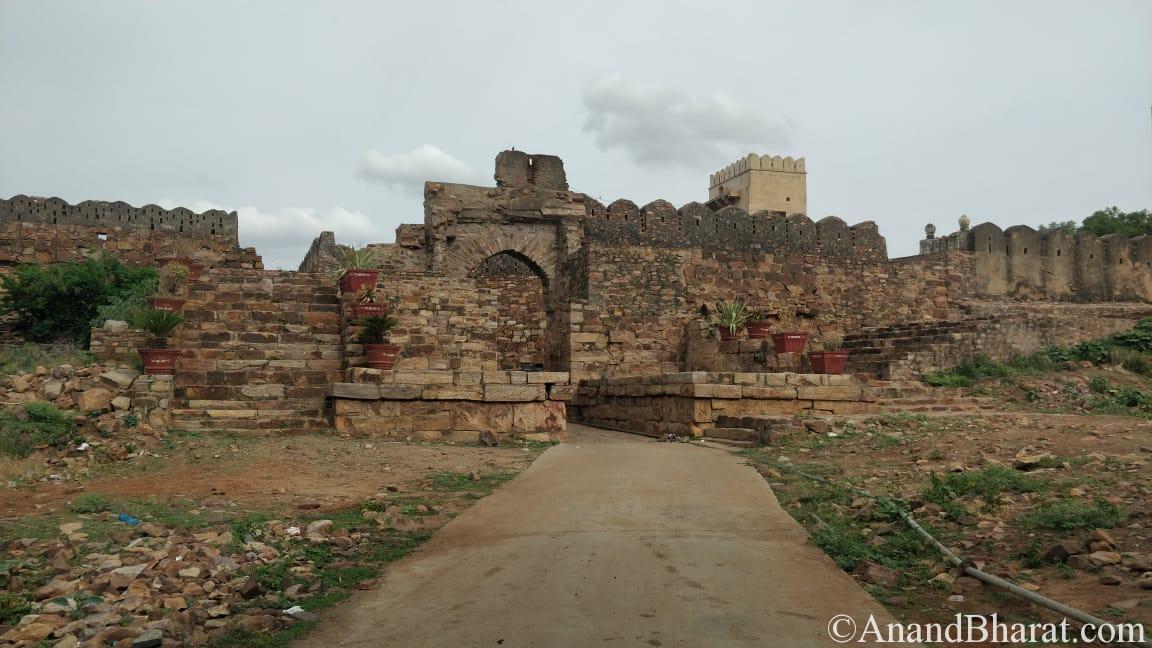 Gandikota Fort – A fort forgotten by State
Recommended Duration – 2 hours
Had a weekend plan to attend a friend's brothers wedding at Nandayal with some of my office colleague. So we drove to Nandayal from bangalore making pit-stops at Bellur caves and taking a small detour for Yaganti.
On our way back from Nandayal we decided to cover Gandikota, the day before leaving my manager showed us the pics of the gorge and its comparison to one in Arizona.
Gandikota is a village on the right bank of the river Pennar, 15 km from Jammalamadugu in Kadapa district, Andhra Pradesh, India. Gandikota is home for Kamma Kings who ruled this fort for nearly 300 years. Gandikota was ruled by powerful Telugu dynasty, the Pemmasani Kamma Dynasty also known as Gandikota Kammas, and was one of the most prominent forts in the country,
Our Itinerary
We just went to attend a marriage and prepared this itinerary
Bangalore-Belum-Yaganti-Nandyal-Gandikota. (486 KM)
If want to explore more on this route then you can follow route as Bangalore- Puttaparthi-Gooty Fort-Tadipatri-Yaganti temple-Nandyal-Gandikota Fort-Bangalore
Information for tourists 
It is located in Gandikota village, Andhra Pradesh state, India. There is APSTDC Guest house  nearby which can be booked online. There are no restaurants nearby so go there with your arrangements. The place is a bit secluded and no shops for any eatables in radius of 10 KM. Gorge and fort are worth seeing atleast once and spend a night at APSTDC hotel nearby.
The sad part is the government is not taking any initiate to restore or even protect the place. Though the Masjid was getting some work done the neighbouring temples have clearly been neglected. It was heart breaking to see a monument like this biting the dust.
How to reach
The nearest railway station is 26 km away at Muddanuru (railway code: MOO) in Kadapa District. There are number of trains from Gooty Junction.The nearest town is Jammalamadugu. There are buses available from Jammalamadugu Old Bus Stand (Gandhi Statue Junction) to Gandikota. Inside the fort there is no means of transportation except to walk by foot. It is ideal to engage a guide as the fort area is huge. There is a good downhill trek through the canyon that leads to the riverbed. There is a dam upstream (Gandikota Dam) and a dam downstream (Mylavaram Dam)
Early history
Gandikota area was first identified and made Sand fort in 1123 by Kapa Raja of nearby Bommanapalle village and a subordinate of Ahavamalla Someswara I, the Western Chalukyan king of Kalyana.[citation needed.
The village was ruled for some time by the Mikkilineni Nayaks prior to the emergence of the Pemmasani Nayaks.
Major structures
In the fort are two ancient temples, dedicated to Madhava and Ranganatha. They are in ruins and the fort area is full of the debris of ages and many ancient structures in varying stages of decay. The large granary, with a vaulted roof, is now used as watchman's quarters. The Jamia Masjid has two adjacent minarets. A heritage festival is held every year in the fort area.
The other structures in the fort, include another large granary, a magazine, a graceful 'pigeon tower' with fretted windows and an extensive palace built by bricks with some plastered decorations and some wells. There is an old cannon lying in the fort. There is the 'Rayalacheruvu' with its perennial springs irrigating some lime and plantain gardens. It is said that this 'Cheruvu' was connected to a fountain in Jamia Masjid by pipes, traces of which can still be seen.
There are two temples inside the fort.
Temple -1
Temple – 2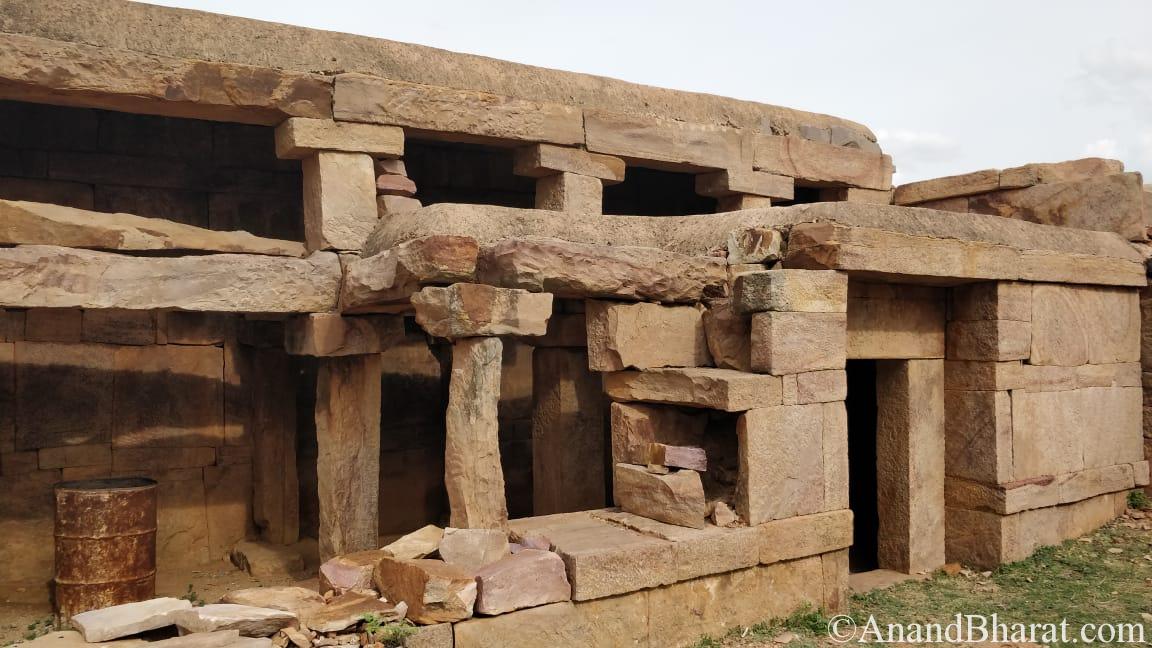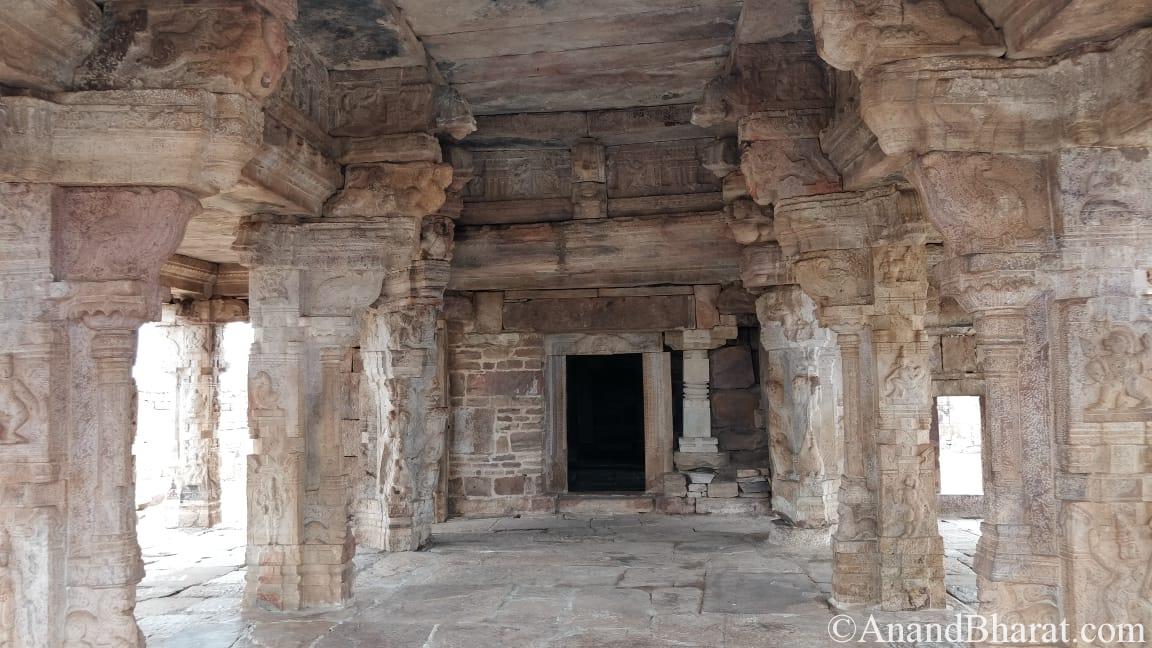 The canyons of Gandikota
There were other gardens and springs. There is an undated inscription on a boulder, near the 'Nagajhari' outside the fort, recording the gift of two gardens at the place to the temple. There was a garden called 'Parebagh' with a waterfall at the foot of the hills, on the bank of the Penneru.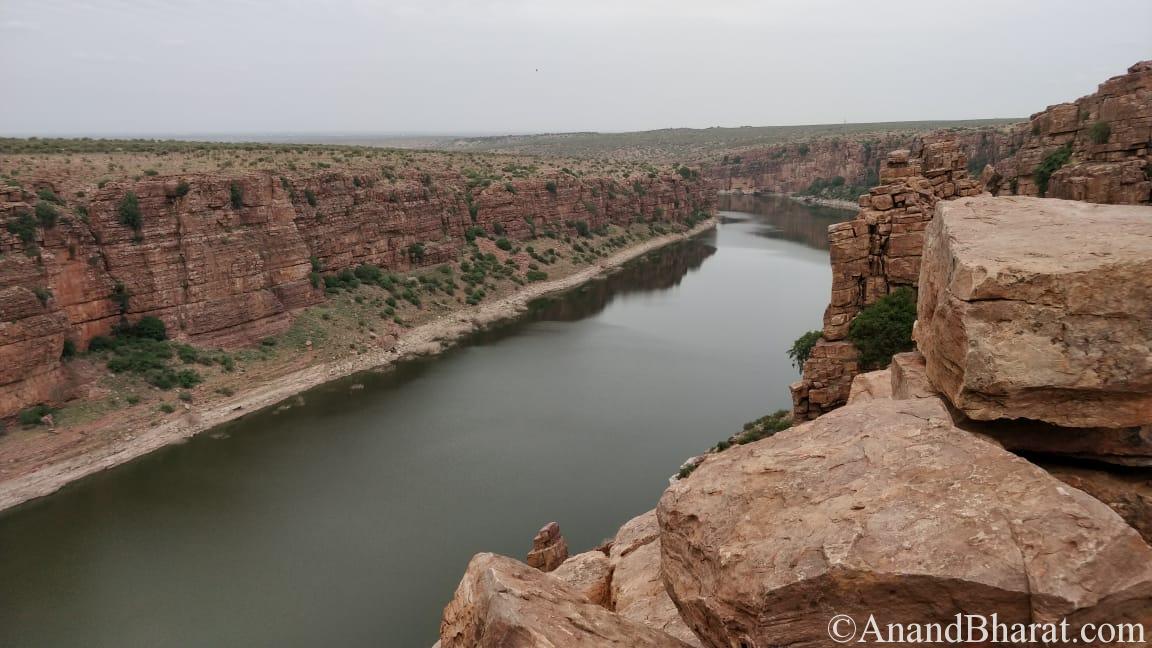 Epilogue
It is a bit secluded place with no population in radius of may be 10 KM. It is very much neglacted fort. I saw a mosque is being renovated may be by public efforts but temple is quite big but in utter neglected and rejected state.Though as I see the temples are big. There is very giant gorge on river Pennar which is compared to Grand Canyons of Arizona, USA
Hits: 177