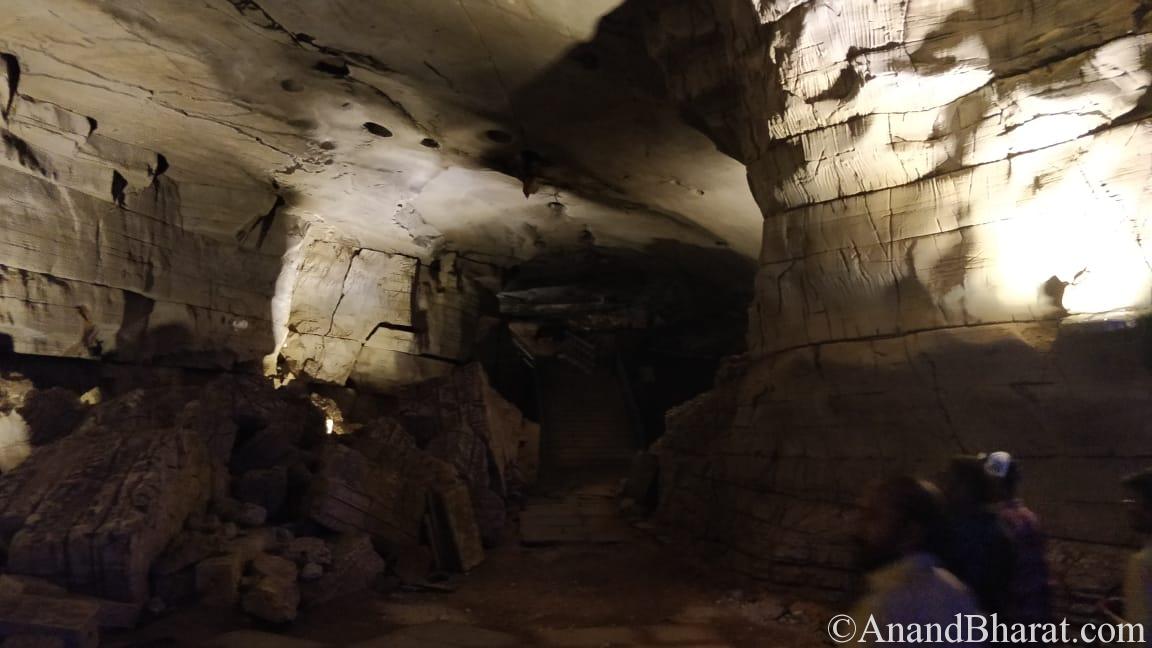 Belum caves- India's Second Longest limestone caves
Recommended Duration – 3 hours
Information for tourists 
It is located in Belum village. There is a Andhra Pradesh Tourism Dev Corp Ltd (APSTDC) Guest house which can be booked online. There are no restaurants nearby so go there with your arrangements. The place is safe and guards are there. The caves are well ventilated and exhaust and air passing system is installed all over the caves. If you visit Yaganti, Nandiya then you must visit these rare caves. The caves are well lighted also with all care and enthusiasm by tourism department.
The Belum caves in Andhra Pradesh, India are longest limestone caves in India. These caves at some points very thin, suffocating and at some places we see open and freshwater gallerias. Historians believe that ages ago Buddhist and Jain monks lived here for worship. These are second largest caves after Meghalayas Krem Liat Prah caves which are 34 KM long.
The total length of caves is 3.2 KM in official record and I think it is difficult to cover this distance in the caves. Only 1.5 KM is open for visitors. Belum caves were discovered by one K. Manjunath of Davangere, Karnataka in 1884. Later in 2002 Andhra Pradesh state government declared in 2002. You can request guards at the Belum caves to accompany you inside the cave. Just pay some tips to them.
Location 
Belum Village is in Kurnool District in the state of Andhra Pradesh, India.
Where to stay
I think it is not required to stay here. But APSTDC has opened a guest house here which you can book online.
How to reach
We went to this place by car from Gooty to Belum. Nearest railway station (30 KM) is famous pilgrimage Tadipatri. From there you can take public transport or taxi.
There are 9 points inside the belum caves
Entrance
At the entrance is Meditating Buddha statue which will force you to take a selfie.
Koti Lingalu
 Thousand HoodsMandapam, Banyan Tree Hall, Patal Ganga, and Maya Mandir are some points inside the Belum caves which are designated by Archaelogical Survey of India,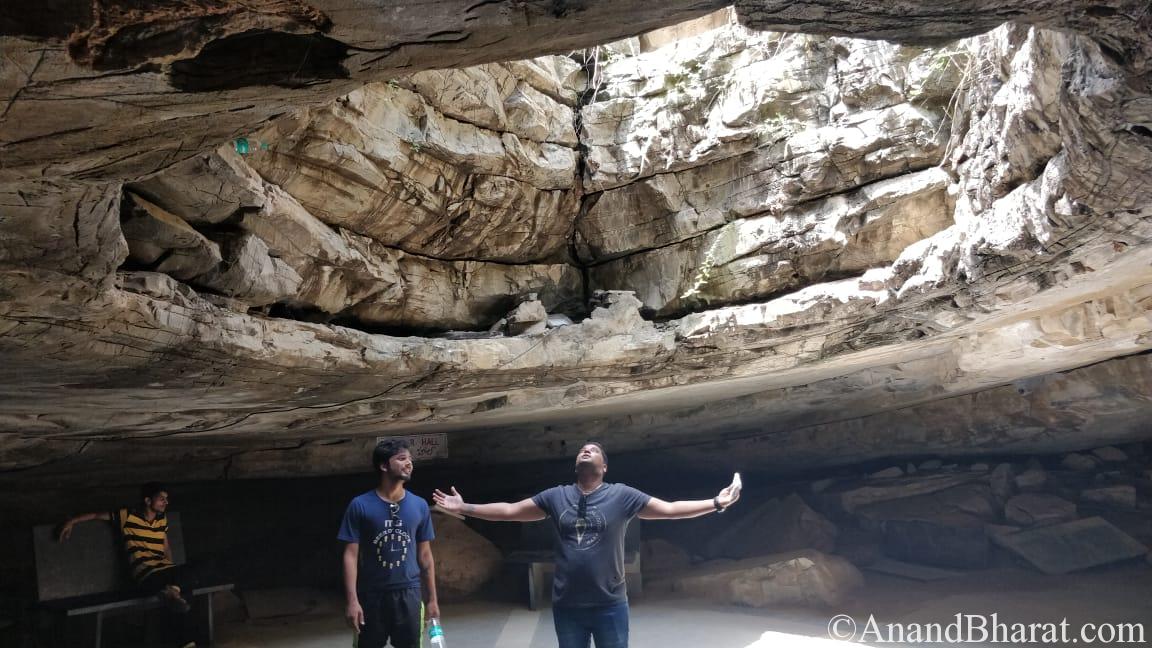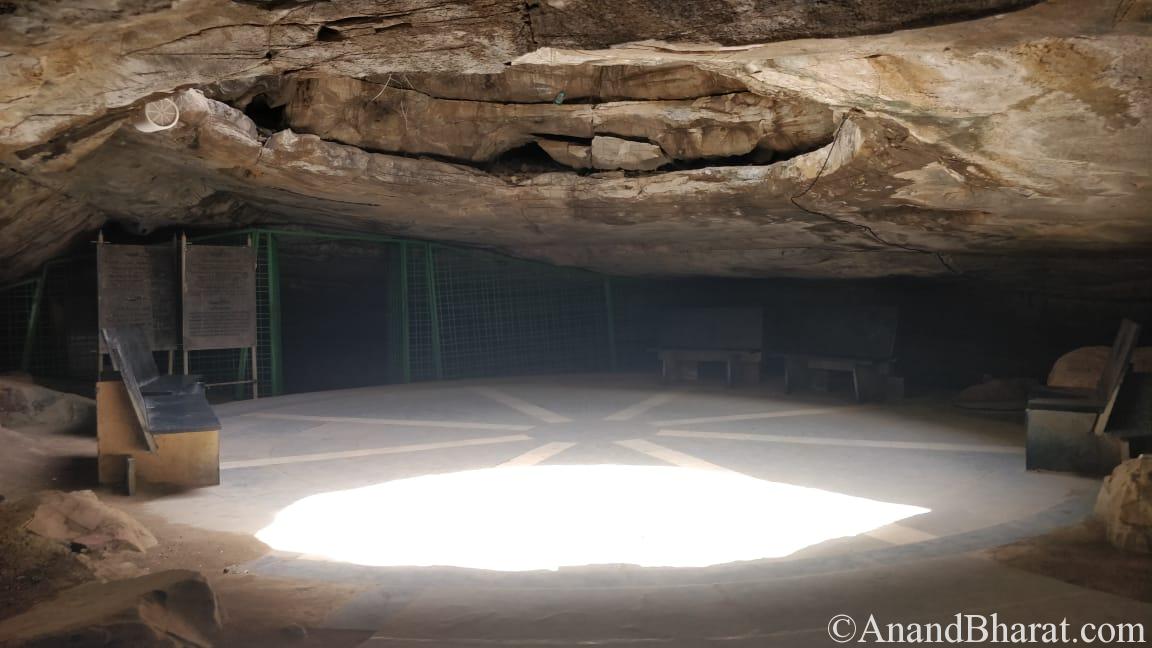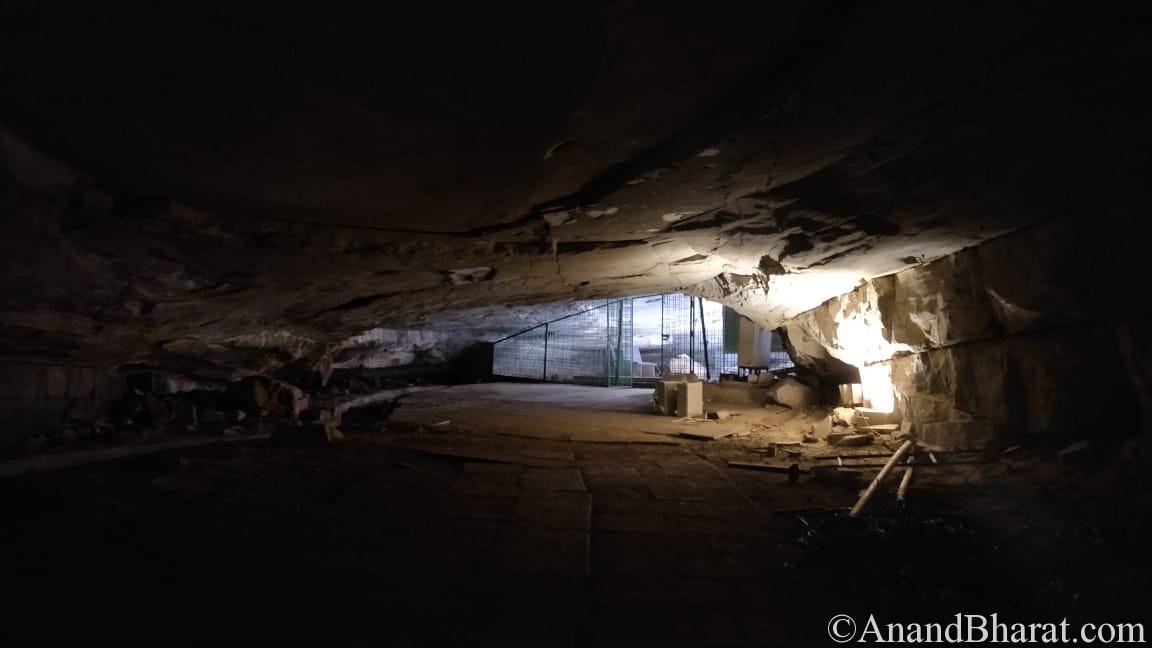 At the end of the cave be careful not to pass if you feel suffocated. It may be a little risky due to sultry and heat inside even though air is pumped by Belum caves maintenance department.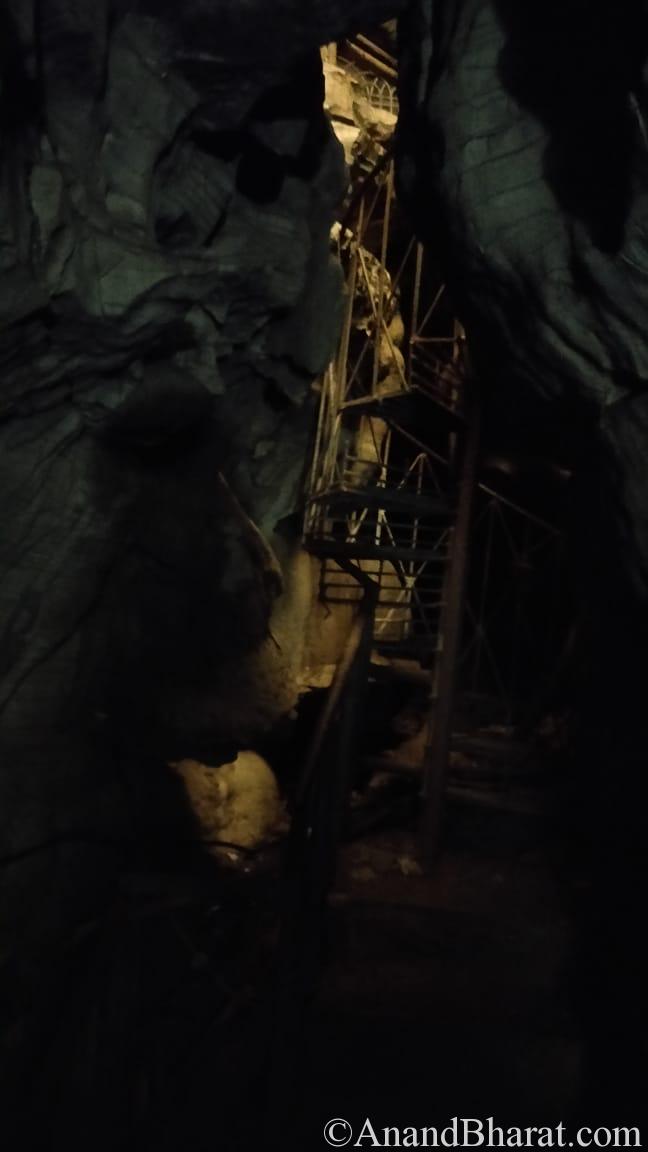 Epilogue
It is definitely good for one time visit. Some people will feel breathless inside so be careful. It is well maintained and caves are closed during rains.There were only few locals and there was no rescue team nearby to salvage if by chance anyone gets lost in the caves. There should be cameras planted inside bit I did not see either.
Hits: 181