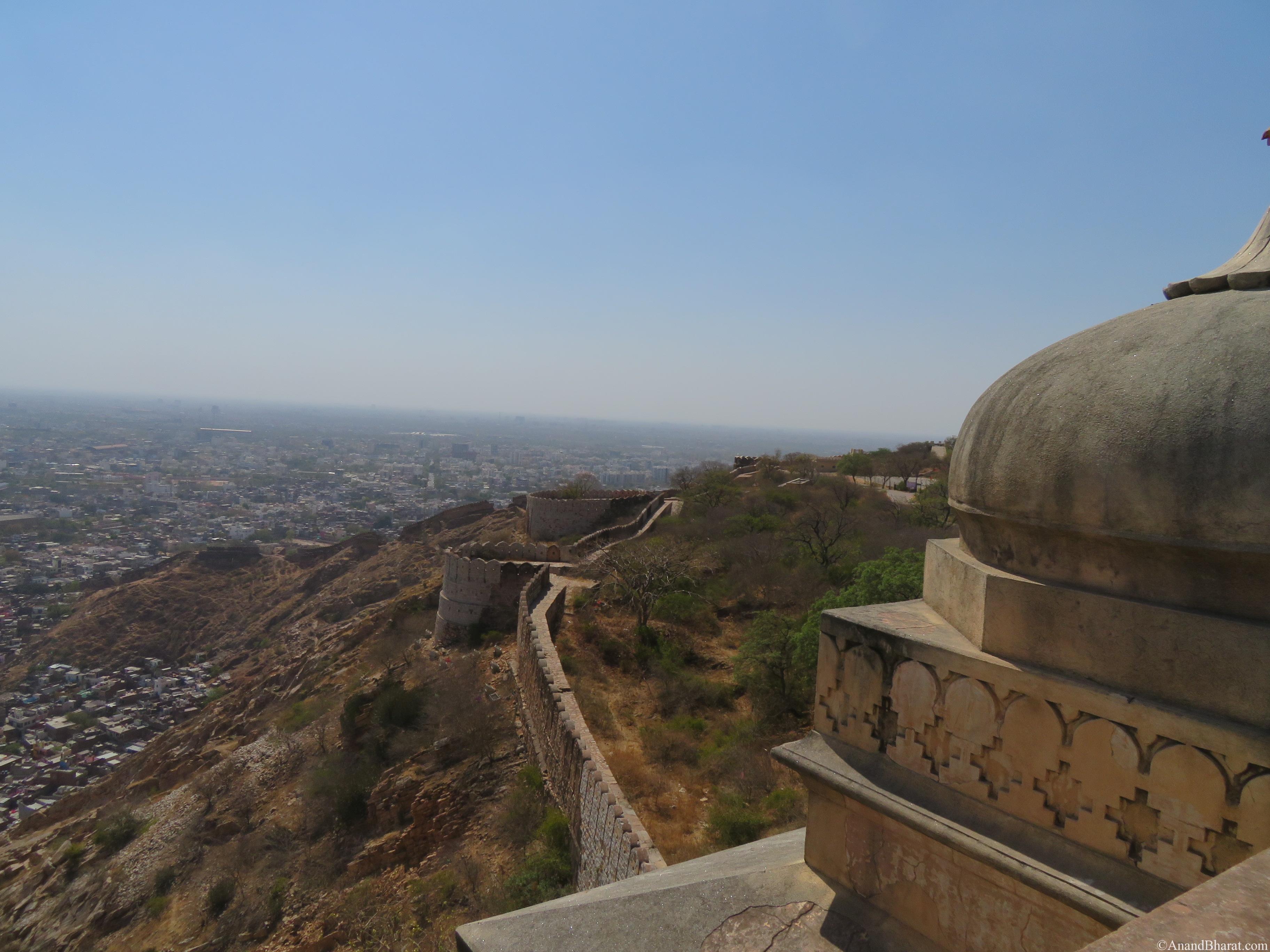 Nahargarh Fort, Jaipur, India
As said in my Jaigarh fort  post, Jaipur city has fort triplet Jaigarh – Nahargarh- Amer fort. After seeing Jaigarh fort I am now at Nahargarh fort. Specialty of this fort is that it is kind of private fort and depicts the life style of Rajput in post medieval era. There are only two buildings to visit here-Madhvendra Bhawan and wax museum. Also if we see the design of the Madhvendra Bhawan, we see that it is combination of Muslim and Rajput styles and even of jews. This shows the relation of Rajputs with Mughal kings.
My Itinerary
My 11 days plan which covers 5 UNESCO World heritage forts Taj Mahal, Mathura and few tombs whih are not so popular but belong to stalwarts of history.
As per my itinerary I reach Jaipur at 4 PM from Sawai Madhopur by train. I check in at RTDC Hotel Gangaur which I had booked online. There is a RTDC Tourist bus service office attached to the hotel. I have one day only and there are many points to be covered in Jaipur so rightly I thought to book the RTDC one day tour for next day. Their charge is Rs.300 for 9 AM to 5 PM tour.
Form Jaigarh fort we Nahargarh at 1 PM. It took about 5 minutes to reach this fort. All these three forts Jaigarh, Nahargarh and Amer forts are connected by good road.  As such we did not see any entrance gate to this fort which separates it from Jaigarh. So it seems both the forts are combined. Also there is a tunnel which connects all these three forts. The entry point of this tunnel i saw in Amer Fort.
Driver parked the bus at RTDC canteen which is in the fort premises. We took lunch here. There is no alacarta in this hotel and we had to take thali. After lunch we proceeded to see this fort.
As per guide there are only two things to visit in this fort. One is Wax Museum and other is Madhvendra bhawan. We skipped wax museum as it was not interesting to me.
The bhawan is maintained well since there is good earning from tourists.  This bhawan is in 3 floors.
There are 9 apartments in ground floor one each for 9 concubines of King Madho singh.
Each apartment has 3 bedroom, kitchen and store room.
The ground floor is used as summer residencevand first floor as winter residence.
We went to roof and took some pictures of Jaipur city. It took about 30 minutes to see this bhawan.
City view from top of bhawan
Epilogue
It was nothing so great about the architecture  Nahargarh fort but the fact that it is kind of private fort and depicts a bit of private life of Maharaja those days. The Madho Singh bhawan was built about 130 years old and it depicts the Rajput culture and their lifestyle. But Nahargarh fort is worth seeing and I saw no less that 500 foreign tourists roaming inside building with all enthusiasm and I could read the satisfaction on their faces.
Hits: 158