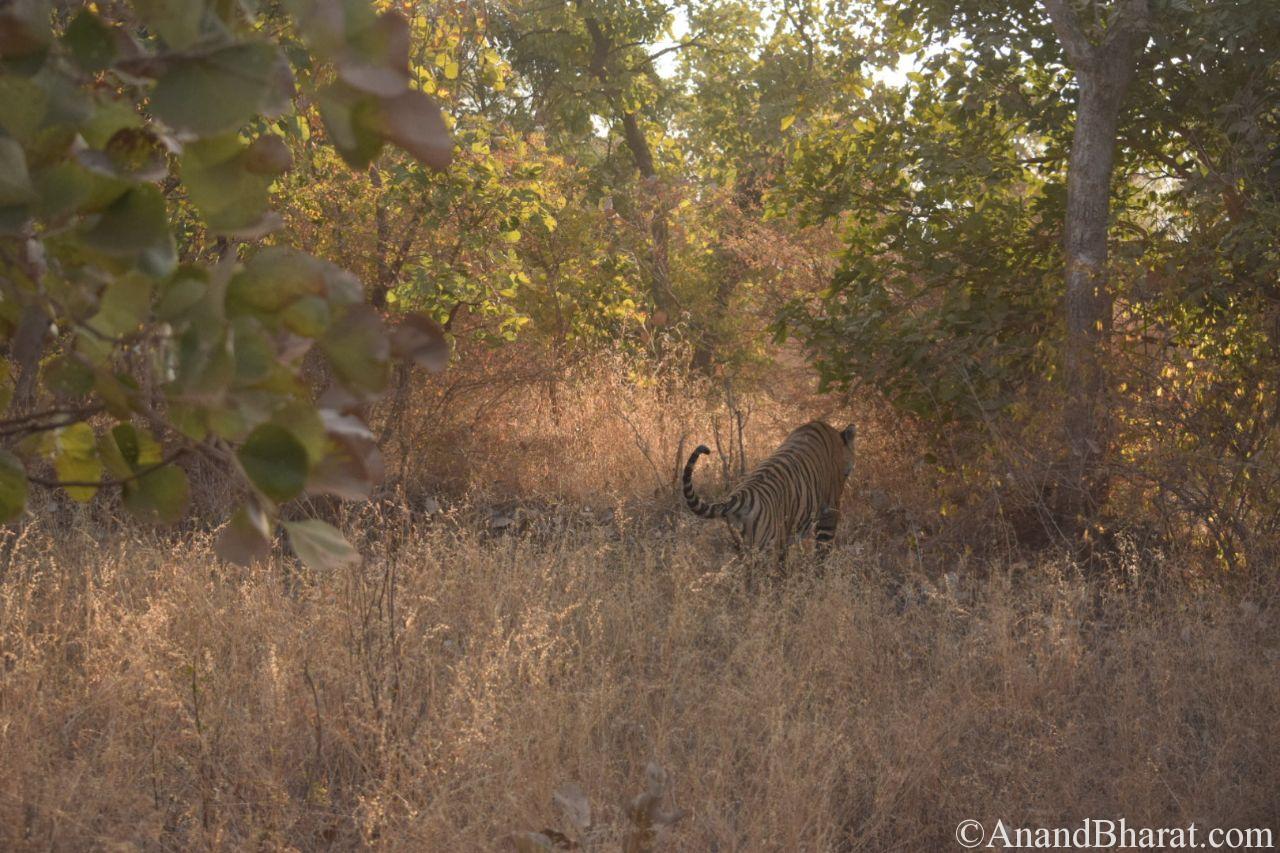 Ranthambore National Park Safari- A Life Long Memory
March, 2018. First of all I would like to share some queries which I had but could not get answers till I visited Ranthambore. My basic reason for visiting Ranthambore actually was to visit Fort but Safari impressed me and gave me life long experience. Even if you do not see tiger, you cn forget many experiences in your life in travel but you will never forget Safari experience for sure.
The only reason people visit Safari is for spotting tigers. But most of people blame and go to depression 🙂 if do not see tigers. But you did not see tiger because you went there at your time or forest department time and not on tiger's time. Best time is to visit morning 4 AM to 6 AM or evening 4 PM to 6 PM. But overall chances of seeing the tiger is not more than 10% in Ranthambore. Chances of seeing tiger are much higher in Corbett National park if you visit early morning.
My complete Itinerary of 10 days
Location of Ranthambore :  Ranthambore in Distt. Sawai Madhopur (16 KM), Rajasthan, India. Nearest Airport is Jaipur, 140 KM. Nearest Railway station Sawai Madhopur. National Park and fort are nearby.
About place : Ranthambore about 16 KM from nearest Sawai Madhopur railway station. Better if you should choose the hotel within 5 KM from National park as in that case fort and safari access will be easier. Ranthambore there is only very small market and all you have too depend on your hotel only for lunch and dinner. Lot of Taxis and shared autos are available from Sawai Madhopur to Ranthambore. You have to bargain for taxi. My hotel was 15 KM from station and he charged Rs.600 till my hotel Castle Jhoomar Baori.
To stay at Sawai Madhopur or Ranthambore : You can stay at either place. Hotels might be cheaper in Sawai Madhopur (18 KM from Safari point). But it is more scenic to stay at Ranthambore.
Time required to see Ranthambore Fort .  4 hours. Jeeps are available Shared jeeps are available to take you bottom of fort from Ranthambore market.
Time required for Safari : One full day.  Total safari time is 4 hours including waiting time and tourist pickup and drop at hotel  time. They will drop all passengers at their hotels. In this process you will see some more of Ranthambore.
Which one to see first Fort or Safari? :  I reached at my hotel at Ranthambore at 11 AM. I immediately booked for Safari and I got Safari same day and Canter came to pick up me at 2 PM at hotel. I came back after Safari at 7 PM. Next day I started for fort at 7 AM and finished seeing fort by 11 AM. Took direct shared jeep to reach Sawai Madhopur train at 11.30 and reached station at 12.30. I caught train for Jaipur at 1 PM.
Online Booking : I had tried to book online but I was not getting confident on genuinity of agent's sites. Better not to book online. But I do not say that onlline booking at Ranthambore is fishy. But I think it is not required. I suggest to go and book for Safari after you reach your hotel in Ranthambore. You need to definitely book one day in advance. It is not impossible to get safari same day but no guarantee.
Charge for Safari : it is Rs. 800 for me for canter. I will be 1500 for jeep. But I suggest canter will be better as it is open and gives more view of jungle. This includes pickup and drop from the hotel.
Chance of spotting tiger : No guarantee. But highest chance if you go morning 4AM and if your route is near  water bodies. Or book for VIP safari which guarantees spotting. Call and check forest department for booking. There are 62 tigers only are left in this about 400 Sq. KM park. So somewhat difficult to spot tigers. But I have been to Jim Corbett Safari and I think there it is more chances to spot tiger as per my experience of seeing tiger paws marks very frequently.
Did I spot tiger in Ranthambore? : Yes I did in first attempt. But I could have its full glimpse for 10 seconds and wagging tail at least 10 times :-). The tiger was with its "kill" and was hiding. It stood 2 times and again laid down 2 times in entire 40 minutes.
Which route has high probability of spotting tiger in Ranthambore? : There are 1 to 9 routes alotted in Ranthambore. In this 1 to4 have higher chnaces as they lead to water bodies. But the routes are allotted by lottery system. You can not control that. Though I heard some agents guarantee good routes but I doubt. I had got route#4 and I spotted tiger.
What other animals I saw in Safari :  Baisons, wild beer, big tortoise, deers, stangs, storks. But actually I had not come for them.
Is it worth doing Safari if you do not see tiger: Yes it is worth.  Lot of tourists gathered and it was good romance between we all and tiger and that was my life experience. I was more enjoying the foreign tourists glimpses of disappointments, yelling when tail appeared, their telescope, unrest among all of us.
Photos shared by travel agent :  These were the photos shared by tour agents but I think it is rare chance to visit tigers so clearly.
Epilogue
Yes, It will be a life long experience to visit Safari even if you do not spot tigers. The day I visited Ranthambore I saw at least 500 foreigners who were eager to see tiger and spend thousands of dollars. These Bengal tigers are found only  in India and no where else. I think if you visit in rainy season you will see all greenery everywhere.
Hits: 194