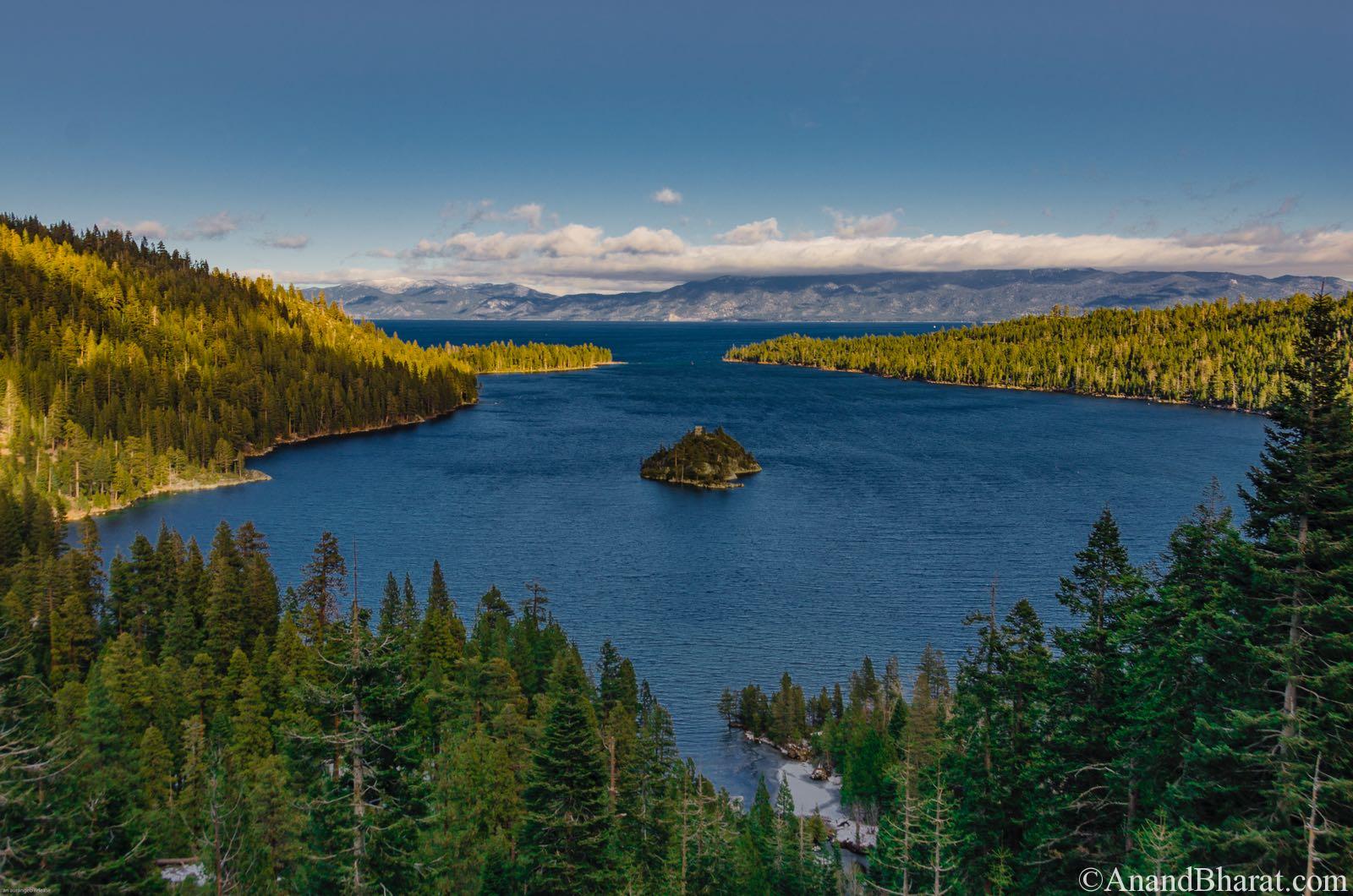 Lake Tahoe – A lake in Ice
Lake Tahoe!! had heard a lot about the place as its one of my brother and sis-in-law's favorite weekend get-away so it was only obvious that this was where I would be going to first. So after listening to my brother rant about it. So after 29 hours of travel 4 back to back movies I reached San-Fransico and after a days rest to adjust my jet-lag which I pretty much did we were off on to road-trip to Lake Tahoe.
The drive to lake Tahoe is about 4 hours. We started late in the morning as my sister-law works East coast time and had to log in. So we started at about 2 p.m and reached the place at about 7  p.m with a pit stop at Chipotle near Sacramento.
The drive was pretty cool. I was experiencing USA for the first time was obviously I was in awe. The 8 lane roads flanked by hills on both sides, the grass lands all very beautiful. But hang on the real deal was still to come!!
By the time we reached Lake Tahoe it was already nightfall. We checked into The Hard Rock hotel on Lake Tahoe blvd which was pretty cool. With posters all around of some the best bands in the world, guitars hanging on the wall and full set drums on display. We have a lot of hotels in on the Lake Tahoe Blvd of all price ranges.
We checked into the 4th floor room at the back of the hotel with mountain view and retired for the day by ordering some Thai take away. It was delicious. Do try it when in Tahoe.
The next day we started our day with coffee at Starbucks(one place which I was taken to no matter where we went). Went back picked up with Bhabhi from the hotel and drove to Navada Beach Campground for the first look at the mighty Lake and boy was it amazing! Crystal clear water of the vast lake if you want to call it so but to me it was like sea surrounded by mountains. Breathtakingly beautiful! calm quiet and serene.
After this we went to Zyphyr's Cove a view point from up above and took a break for lunch. After which we drove in the opposite direction towards South Lake Tahoe to start our journey around the huge lake. Our next stop was at the Emerald Bay. Again I know I will run out of words describing the immense joy I felt seeing how beautiful nature can be and how small we men are. I accidently stepped on the ice sheet side walk to observe a frozen fall not knowing that water was still flowing beneath the sheet which actually was pretty thin. Had that broken I would have got drenched in ice cold water!
Moving further along the lake we moved past Meeks bay stopping every  now and then to sink the beauty of lake within. We then stopped at the Tahoe city for a quick lunch and shopped at the tourist center. Bought a tahoe t-shirt which my brother wore for like the next 4 days. Our next stop was at the Kings beach, where we shot a small time lapse video as the light was fading now. Drove though incline village seeing some beautiful bunglows making plans of buying one some day here and ending the day by completing the our drive passing the sand Harbour and reaching the hotel.
We checked out the next day around 10 a.m went back to Kings beach for 1 last time and drove back home bidding good bye the the mighty Lake Tahoe and taking along some of the best memories with me.
P.S this was my first vacation outing with my sis-in-law and its was awesome!
Location
Lake Tahoe is largest fresh water lake on border of California and Nevada state of USA. It was formed 2 million years ago.
How to reach
Lake Tahoe can be reached directly by car, and indirectly by train or air. The nearest passenger train service is the Amtrak station in Truckee, and is served by Amtrak's train, the California Zephyr, which runs daily between Chicago and the San Francisco Bay Area
Where to stay
On the Lake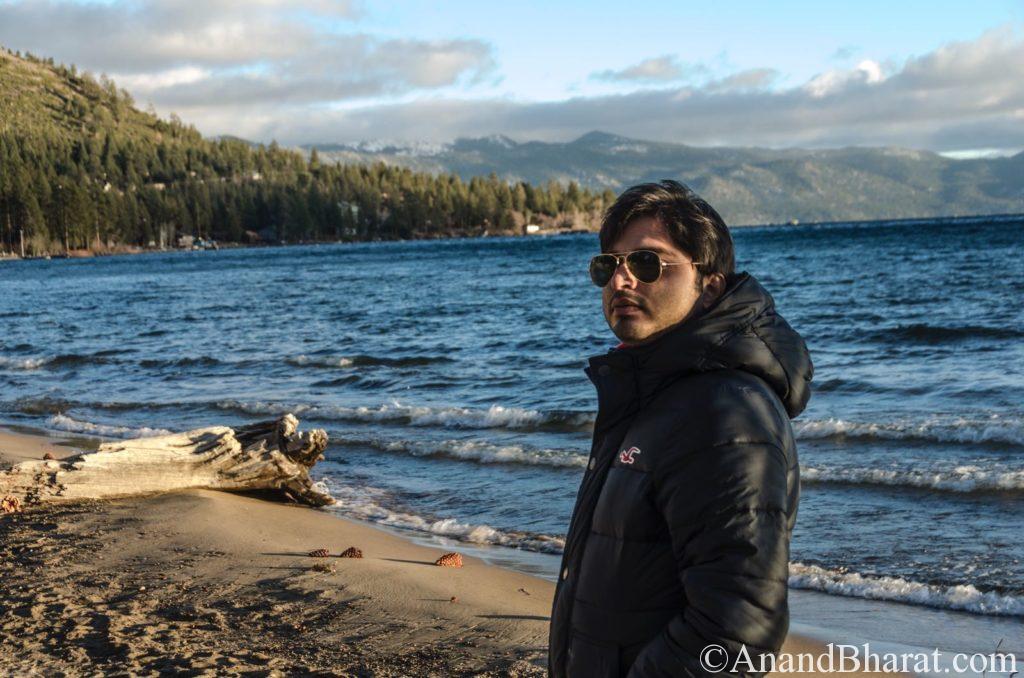 Epilogue
It is a very scenic in all seasons.  You can stay for one or two nights and relax. There are casinos and very good hotels of all ranges.  I remember a poem by Edger Allen Poe a mystic writer.
In spring of youth it was my lot
To haunt of the wide world a spot
The which I could not love the less-
So lovely was the loneliness
Of a wild lake, with black rock bound,
And the tall pines that towered around.
Hits: 216