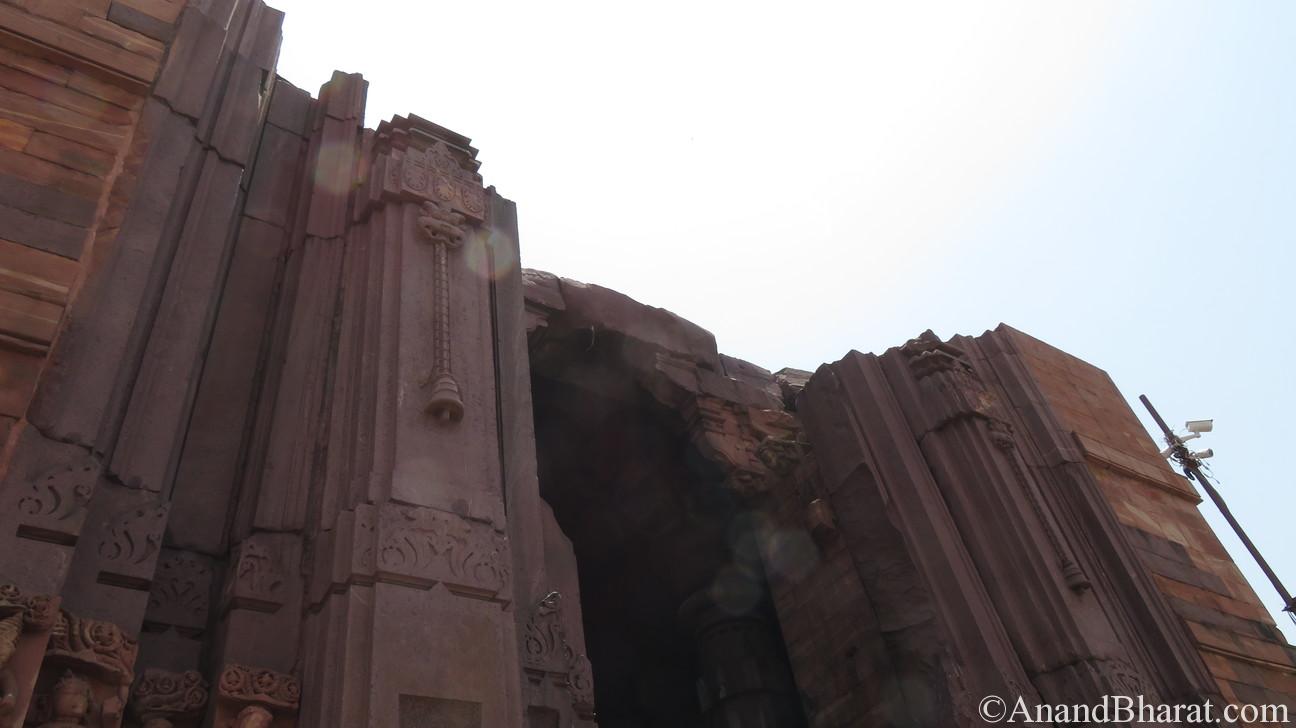 Bhojpur temple- Somnath of East
I was on trip to Ujjain, Udaygiri caves, Sanchi and Bhimbetka caves and one way to Bhimbetka I visited this stupendous and a marvel piece created in mid of 11th century by Hindu Parmar dynasty king Raja Bhoj on bank or river Betwa. The campus is well maintained and in hundreds of acres and I appreciate the state archaeology department to keep its glory alive. I did not notice any formal regular puja here as the temple is incomplete and may be 'khandit'. Normally in "khandit" temples the pujas are not performed such as I saw in Somanathapuram temple in Karnataka.
Still not sure why it is called Somnath of East. Seen many temples but this temple will remain in my memory for very long time I am sure. Is this because of its mammoth height of Shiv linga here or temple?
Location
Bhojpur, Madhya Padesh, India. Nearest railway station Ujjain which is well connected from all major cities as well as Bhopal and Indore. Most of the tourists who visit Madhya Pradesh first arrive at Bhopal or Indore as center point as most of the tourist points are covered via Bhopal or Indore.
Where to stay
Since it is very near to Bhopal you can stay at Bhopal and visit this place when you visit Bhimbetka caves. There are many hotels in Bhopal and also MPSTDC state government hotels.
Additionally I suggest that one should avoid staying MPSTDC approved Home stays as they may be at places where you may not find restaurants and Guest handling at home stays will be very poor as they are not trained. They may give you wrong information about their home stays. So better try to avoid booking such MPSTDC approved home stays.
Our Itinerary
My taxi driver informed that many people cover Bhimbetka, Bhojpur, udaygiri and Sanchi in one day. But my itinerary was not so hectic.
Day 1: Morning 8 AM visited 14 Ujjain temples (8 hrs).
Day 2 : Visited Jantar mantar Ujjain, Brith Hari caves, Vetaal Sinhasan and Triveni museum. Stay at Udaygiri caves hotel of MPSTDC.
Day 3 : Visited Uday giri caves from 7.30 AM (2.5 hrs) and headed for Sanchi by Taxi (18 KM). Spent 2.5 hrs at Sanchi. Reached Bhopal by 8 PM.
Day 4 : Started for Bhimbetka 10 AM and on way Bhojpur temple. Reached Bhimbetka. Came back to Bhopal by 7 PM.
List of main tourist places in Madhya Pradesh and Chhatishgarh
Though these states are having many places to visit but just listing here a few important ones listed by Madhya Pradesh Tourist Department.
History of Parmars
Ujjain was ruled by Parihars till 800 AD. But due to frequent attacks from Rastrakutas and Pal they moved towards Kannauj.
Getting this opportunity Parmars (Raja Upendra) moved from Abu (in Rajasthan) to Ujjain. Like this parmars ruled from 800 AD to 1305 AD on Malwa region when this temple was constructed. It is believed that Parmars are the agnivanshi Rajput dynasties and as per inscriptions found in Gujrat they are likely to be vassals of Rastrkutas.
There were 24 kings in Parmars. Raja Bhoj was 9th, born to Sindhu Raj in 980 AD and ruled from 1000 AD to 1055 AD. He moved his capital from Ujjain to Dhar. Raja Bhoj is compared with Ashoka and Kshatriya king Ram. He ruled from Kashmir to Kerala.He was great scholar and wrote 84 granthas. He is famous for writing Champu Ramayana in one night.
The Parmars had always struggles with Kalchuris, Chalukya of Gujrat and Kalyani and so moved their capital to Mandapa-Durga (now Mandu)Mahalakadeva, the last known Paramara king, was defeated and killed by the forces of Alauddin Khilji of Delhi in 1305 CE, although epigraphic evidence suggests that the Paramara rule continued for a few years after his death.
reference – wikipedia
About this temple
Founded by the Parmar king Raja Bhoj , the king of Dhar (1010-1055 AD) and named after him, Bhojpur,28 KM from Bhopal, is remounted for its magnificent Shiva temple and dam. Unfortunately I could not visit dam.
The temple which earned its name as Somnath of the East is known as Bhojeshwara Temple. In plan a simple square with temple dimension of 66 feet. The richly carved dome, though incomplete. The temple is supported by four giant pillars.
It is setup on massive platform of 21.5 feet square of 3 blocks.
The doorway is plain but there are 2 sharp reliefs on the doorways on both sides.
The temple has massive pillars on each corner. It is octagonal up to about 2 feet and then tapered to 24 corners.
Unfortunately this temple was never completed which can be assumed from the earthen ramp, roof and inside horizontal pillar of the temples.
Excursion
About 25 KM is bhimbetka and about 40 KM is Ashapuri. MPSTDC has good guest houses at Bhimbetka.
Surroundings of temple
Epilogue
When you visit Bhopal you must visit this 1000 year old  temple along with Bjimbetka. This temple I am sure will remain in my memory for a very long time. It is well maintained and just impresses that how much efforts our ancestors did to carry forward and spread their faith in Hindu religion and this temple I feel is one more stone to prove why Hindu religion is Sanaatan (eternal).
Ask your driver to show Jain shrine and remnants of the dam which I missed to see it seems.
Hits: 128