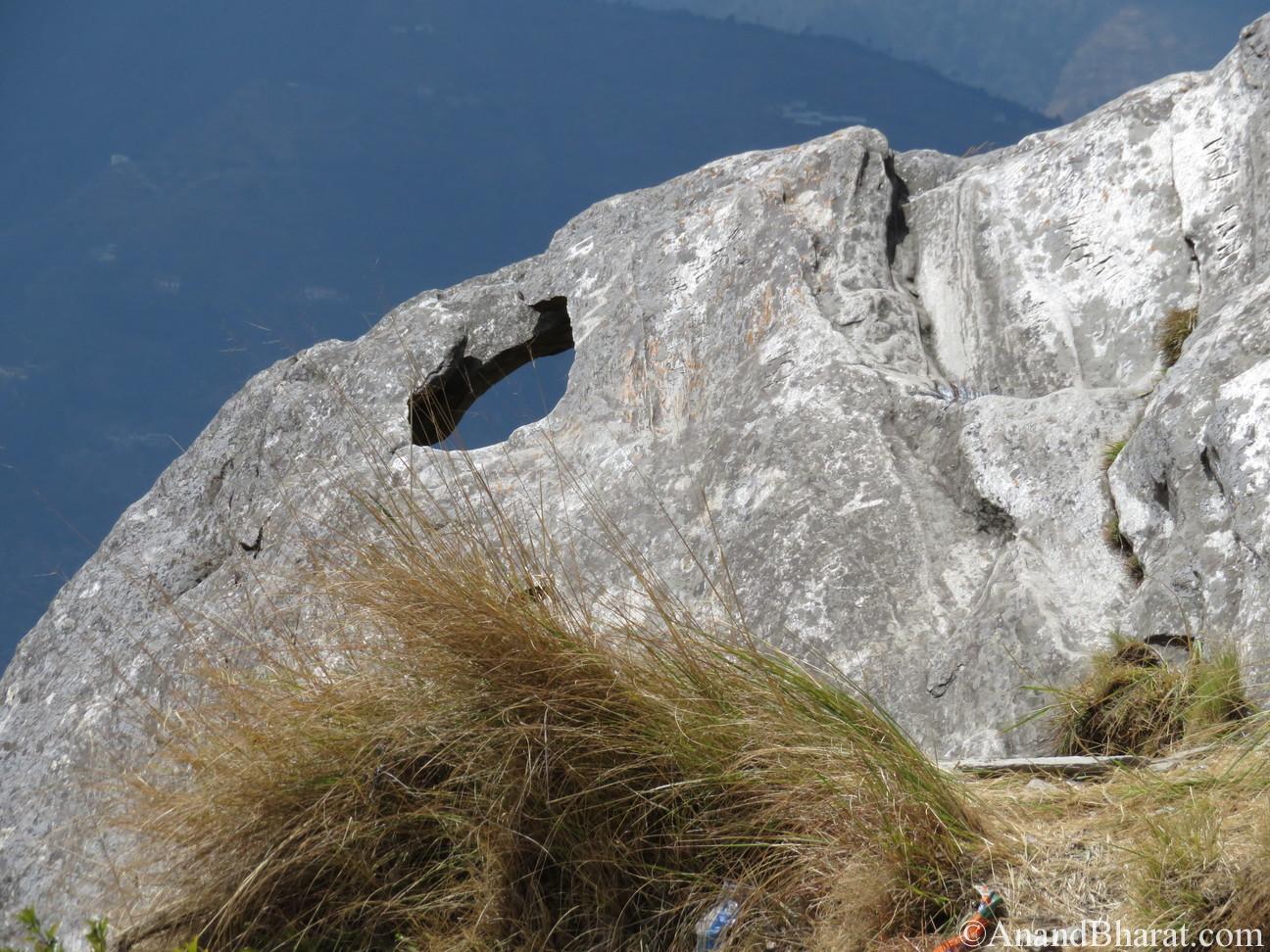 Mukteshwar- Uttarakhand's Kumayun Travel Part -1
March,2017
"After my travels all India and abroad, I can say Uttarakhand is Switzerland of India. In many parts of world a hill station ends after a few KM but in state Uttarakhand, India you can enjoy scenic nature treasure for hundreds of kilometers. The never ending pine, silver and green oak, bruce, cedar, ancient temples, rivers not ending list.
The experience can not be explained in words. Before travel forget your office, home, worries and any negative thinking and start this journey to Uttarakhand " – Author
Location
Located in state Uttarakhand, India. Best way to reach Mukteshwar is by air to Delhi, From there several trains are available to take you to last railway station Kathgodam. From there it is 62 KM. Lot of taxis and government buses are available from Kathgodam.
My 11 Days Itinerary to visit part of Kumaun Hills
Where to stay
There are several hotels in Mukteshwar and guest houses and who so ever comes to Nainital also visits Mukteshwar, I think KMVN (Kumaon Mandal Vikas Nigam) resthouse here is an ideal place to stay and it provides panoramic views of the mountains. It is very near to Mukteshwar temple. But you can stay at Nainital also and take a day trip to Mukteshwar.
When we visit Nainital we must visit Mukteshwer which is about 50 KM from Nainital. This place is 7500 feet above sea level which is 700 Feet more than Nainital.  We had fixed a taxi for Rs.2500 for 2 days visit one day for local Nainital and next day to Mukteshwar. The only reason for me to see Mukteshar was to see Golu temple at Ghorakhal, tea gardens, Uttarakhand deep forests of deodar (about 650 Sq KM) and  350 year old Shiva temple (as per local guide it is 5350 years old) Shiva temple from which this place got this name.
I must thank the driver from Nainital to be guide also for me all along the journey.
                         On the way to Mukteshwar
Golu Temple , Bhowali-Ghorakhal on way
Just 10 KM from Nainital on way we came to Golu devta temple. If we are in Kumayun it is important to understand Golu Devta. I remember I saw a marriage couple in Almora Chitai temple of Golu devta  who came  to take blessings of Golu Devta. All Kumaun there are 3 famous Golu Devta temple first is at Champawat, second Chitai in Almora and third one is at Bhowali-Ghorakhal.
The local pandit told me that people from all over India come to these temples and prey Golu Devta to provide them justice and after the desire is fulfilled they install a Bell at the temple. There are thousands of bells in this temple.
I am one of the very fortunate to see 2 Golu devta temple in this trip one at Almora and other this one. Film "Vivah"  marriage shooting was done here.
As per Wikipedia as well as locals told me that  Golu Devta is an incarnation of Lord Shiva and he is dispenser of justice to people. Historically he is considered as brave son and general of Katyuri king Jhal Rai. But there are various different stories about Lord Golu. In some version it is said that he worked as a general in Chand king Baz Bahadur army and after his death Baj Bahadur constructed  this temple in Ghorakhal, Bhowali, Dist. Nainital.
Story of Golu Devta as per locals
The local pandit told me the story of Golu devta that Katyuri king had 7 wives but still king was childless. Once king met a lady named Kalika rani (she is supposed to be associated with goddess) during hunting and brought her to his palace.
She became pregnant and other 7 queens got jealous and while birth replace the child with a stone and thrown child in a river. Later the child (known as Golu)was rescued by a fisherman. When this child grew he requested Fisherman to provide him a horse to go to Champawat.
As a joke fisherman gave wooden horse to the child Golu. Since Golu was incarnation of God he managed to use the wooden horse and reached Champawat. In a pond he brought his wooden horse to dring water. Katuri king Jhal Rai 7 queens were taking bath that time and started laughing. The child Golu told that when a Katuri king wife can give birth to a stone then why wooden horse can not drink water. This news spread in Champavat and king called for this child.
Finally justice was given to queen and Golu.
So Golu devta is called god of justice and all his Idols in temple show him with a horse behind.
Further on way
The guide at Mukteshwar told me that Mukteshwar belt is fruit and potato bowl. Seems true as I saw many orchards all along road.
Tea Gardens on the way
The difference between tea fields in Munnar or Ooty is that in Uttarakhand most of the tea field are on flat field. As per tea factory personnel the water flow is done by using drains in the field. There is interesting history of Uttarakhand tea that I will tell in other article of Uttarakhand.
 Reaching the Mukteshwar Dham Temple
The entry to Mukteshwar dham was welcomed by ASI Board.
I think guide is not required for this. He will just show 4 view points and will show a few herbs plants and medicinal values of trees.
Main Shiva temple : As per Wikipidia Shiva temple is 350 years old while as per guide it is 5350 years. Guide told that these are local anecdotes carried by generations. As per local anecdotes during exile Pandavas came here and stayed for some time. For some reasons Pandava Yudhisthir lied to saints here for some reason and sages gave him some curse. In dream Yudhisthir was asked to erect a Shiva temple and with help of sages and Pandava the temple was constructed 5350 years back. God Shankar appeared before Yudhisthir and from here only Pandavas went to heaven. But I am not sure about this uncertain story.
Chauli ki Jaali : It is a round hole created in the rock. As per God on day of Mahashiv ratri, married childless couple pass through this hole to get conceived.
Nag fani Padah (Snake hood rock) : The guide told that long long ago a
sage performed very hard worship of Lord Shiva and Shiva had appeared before him. Again this is as per local anectdote since generations.
Jungle Tour
Just 1 KM tour. I think guide is not needed for this.
Temples at the Dham
Epilogue
I feel when you visit Nainital you must visit Mukteshwar also which is 50 KM from Nainital. You can come across to see Ghorakhal Golu devta temple which is part of Uttarakhand culture, tea fields and orchards of all kinds of fruits grown in Kumayun.
If you visit from Sep to Nov you can see stupendous view of Himalaya and if you visit in rainy season you can see Kumayun in full youth of greenery.  Though I did not find any proof and was unconvinced about ancientness of Mukteshawar temple in any way yet it is a peaceful place and great place and many visitors come here daily.
Again in end I can say it is "Not to miss place".
Hits: 163