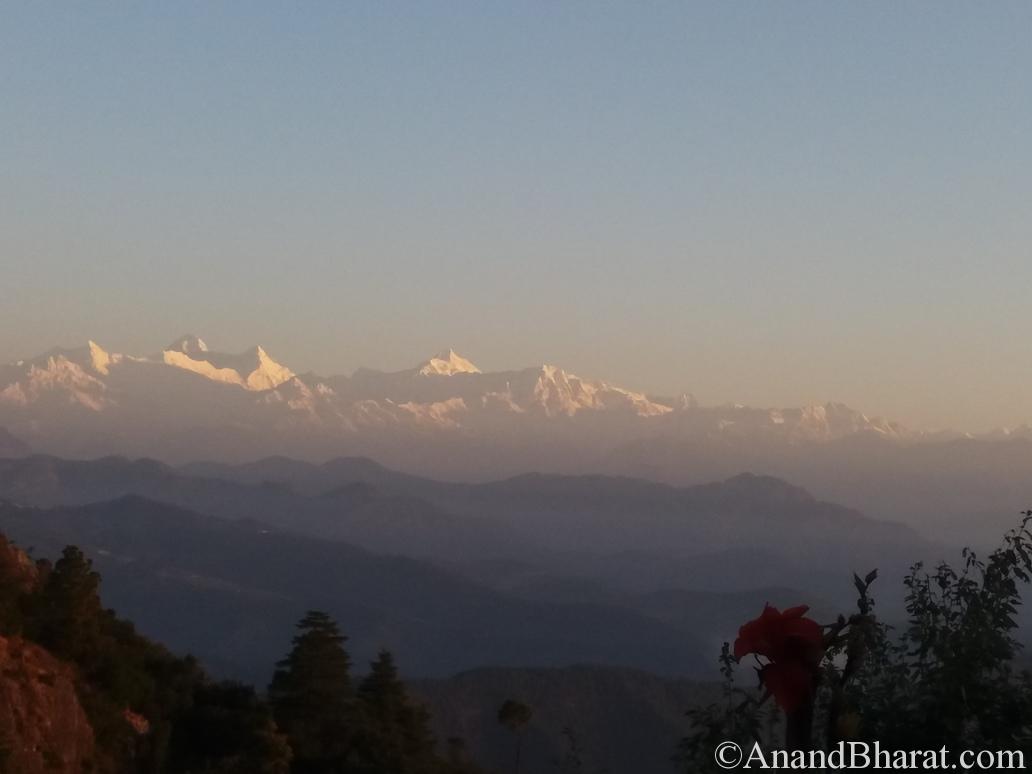 Kausani – Uttarakhand's Kumayun Travel Part -1
March,2017
After my travels all India and abroad, I can say Uttarakhand is Switzerland of India.
In many parts of world a hill station ends after a few KM but in state
Uttarakhand, India you can enjoy scenic nature treasure for hundreds of kilometers. The never ending pine, silver and green oak, bruce, cedar, ancient temples, rivers not ending list.
The experience can not be explained in words. Before travel forget your office, home, worries and any negative thinking and start this journey to Uttarakhand.
Kausani is situated 40 from Dist Bageshwar, state Uttarakhand, India. Kausani is a region watered by rivers like Kosi, Gomti and Ramganga.
Location
Located in state Uttarakhand, India. Best way to reach Kausani is by air to Delhi, From there several trains are available to take you to last railway station Kathgodam. From there it is 134 KM. Lot of taxis and government buses are available from Kathgodam.
My 11 Days Itinerary to visit part of Kumaun Hills
Where to stay
There are several hotels in Kausani and who so ever comes to Uttarakhand also visits Kausani, I think KMVN (Kumaon Mandal Vikas Nigam) rest house in Kausani is an ideal place to stay and it provides panoramic views of the mountains. You can also try to book in Anashakti ashram which has 24 rooms and a library for tourists.
Tourist attraction
I did not see the below places including Pindari Glacier as 2 days are needed to see these.
Anashakti Ashram
Established by Sarla Behn (Kaitherine Heileman). Gandhiji stayed here for some time.
Lakshmi Ashram
Dedicated to social service and the uplift of women. Gandhiji's disciple, Sarla Behn (Kaitherine Heileman) established the ashram in 1946 and spent her life here doing social service.
Pant Museum
Named after the famous Hindi poet, Sumitranandan Pant, who was born in Kausani. The Museum has the articles of his daily use, drafts of his poems, letters, his awards etc.
All above points are within 3 KM radius of KVMN rest house.
Tea Gardens
I saw a few Tea gardens also in Kausani.
Gandhi Ashram Khadi Bhavan
On way from Bageshwar, Baijnath dham we see this shop. A fabulous collection of high quality woollen shawls, exquisitely designed by the local weavers, can be purchased from here.
Rudradhari Falls
12 KM from KVMN hotel. There is a small Someshwar temple here. Taxi has to stop 2 KM before, then u have to walk.
Pinnath Trekking
5 KM trekking from KVMN hotel. Nature and Pinnath temple.
Pindari Glacier
Easier to see then other glaciers. Situated between Nanda devi and Nanda kot mountains. River Pindari flows from between these mountains.
A few Himalaya views for which Kausani is famous
Epilogue
Kausani is one of the places in Uttarakhand which presents a  panorama view of Himalaya clearly. Pindari glacier is accessible from here and one full day is needed for glacier trekking. It is a small village and has abundant hotels.
Hits: 184