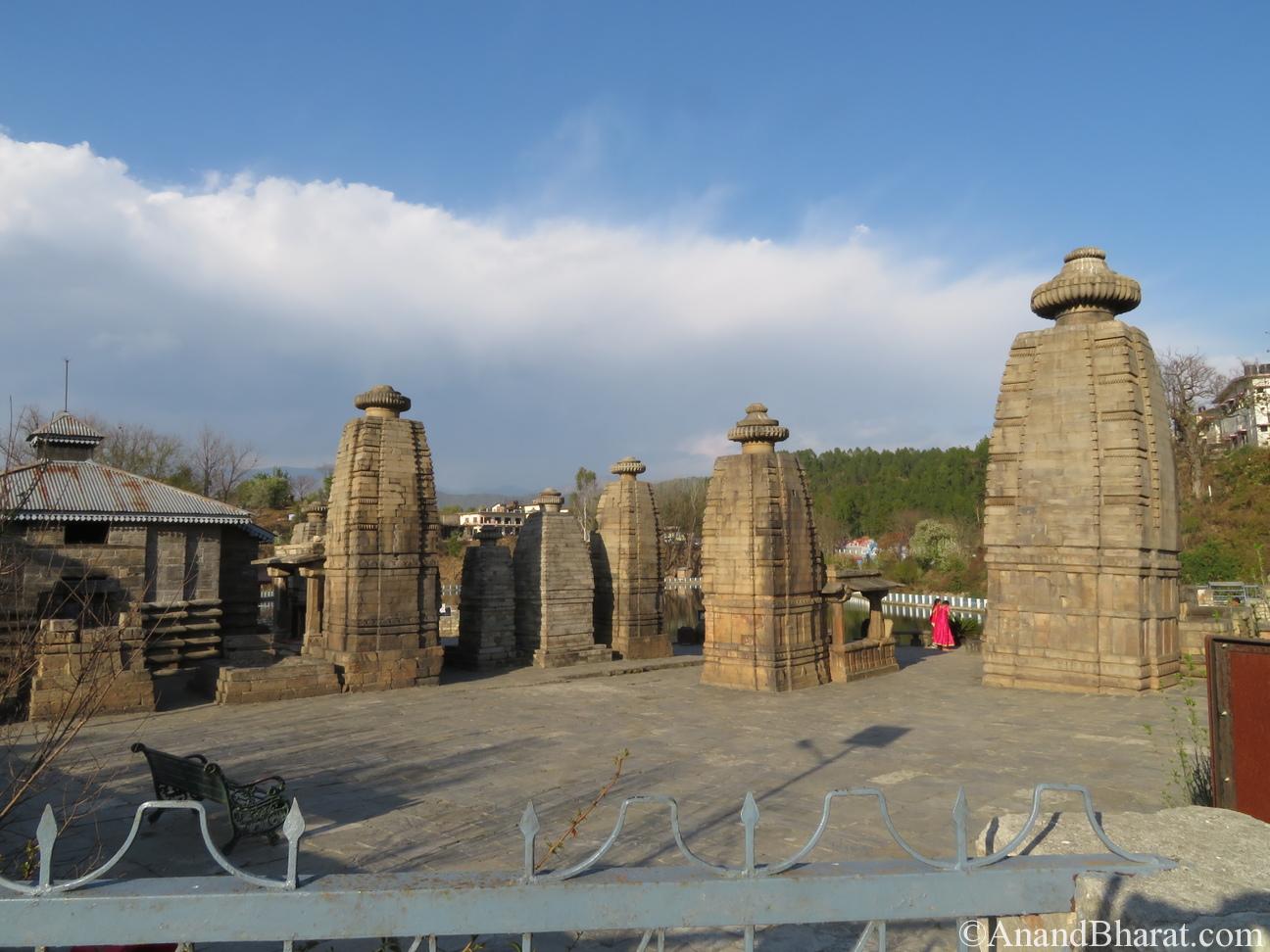 Baijnath – Uttarakhand's Kumayun Travel Part -1
In many parts of world a hill station ends after a few KM but in state Uttarakhand, India you can enjoy scenic nature treasure for hundreds of kilometers. The never ending pine, silver and green oak, bruce, cedar, ancient temples, rivers not ending list. The experience can not be explained in words. Before travel forget your office, home, worries and any negative thinking and start this journey to Uttarakhand.
As a part of Kumayun region of Uttarakhand I visited this ancient temple complex on banks of Gomti river. The temple holds significance because, according to Hindu mythology, Lord Shiva and Parvati were married at the confluence of River Gomati and Garur Ganga.
Location
Located in state Uttarakhand, India. Best way to reach Baijnath is by air to Delhi, From there several trains are available to take you to last railway station Kathgodam. From there it is 150 KM. Lot of taxis and government buses are available.
It is about 22 KM from its Dist Bageshwar,Uttarakhand, India. It is 20 KM from Kausani, 132 KM from Nainital, 70 KM from Almora.
Where to stay
Only budget hotels are available. There is KVMN government rest house which you can book online. But you can cover this place while going from Kausani to Ranikhet. About 30 minutes are enough to spend in this temple.
My 11 Days Itinerary to visit part of Kumaun Hills
Though it was late for lunch we took lunch in a dhaba on way from Bageshwar. It was 4 PM but still a sunny evening. Just beside the road we had to cross a few stone made steps to reach the temple complex.
This temple is one of the most ancient and important temples constructed in 1150 AD by Katyuri kings. It seems this temple was dedicated to Lord Baidyanath, physician of God. But this fact is not clearly mentioned anywhere in temple ASI information or in internet.
Brief history of this region and around
Reference from Wikipidia
Chand dynasty capital was Kannauj near Kanpur. To understand Chand dynasty I will mention a famous incident that Jay Chand was one ruler of Chand dynasty in 12th century. His daughter Sanyogita, an admirer of Prithviraj Chauhan, was forcefully abducted by Prithviraj Chauhan in 12th century. Chand dynasty had displaced Katyuri kings (ruling since 7th century)  from Katyur valley near Joshimath. So by 12th century Katuri kingdom declined and Chand dynasty took over, Still Katyuri descendants and chiefs continued till 16th century and established their capital in Champawat. While Chand ruler Kalyan chand shifted his capital to current Almora then called Alam Nagar and then Rajapur. Even today some copper plates found. Basically historically Delhi Sultanate controlled the Chand rulers and local small rulers and chieftens. There were frequent wars between Garhwal and Kumaon. Baz Bahadur (1638–78) was one of the powerful king of Chand Dynasty. He built Golu Devta temple at Bhowali Ghorakhal, dist Nainital in memory of Lord Golu who was valiant warrior. He also built the Bhimeshwara Mahadev Temple at Bhimtal. The hill station of Binsar, 30 km from Almora was a summer retreat of the Chand kings
I noticed 2 big temples inside one of Shiva linga and other of Parwati. As per priest the parwati statue is not original but created later.
There were a few smaller temples also in the same complex but I did not see any idols inside. Priest told that those idols are safe in government storage and a museum is planned in near future to display them.
Nagara Style Of Temples
These temples are example of Nagara Architecture (North India Style)of temples as they have curved Shikhara, amalka (disc type structure above shikhra) and Kalasha (top most)as shown in Khajuraho temple. Also bottom is square. There is no scope of mandapa as these are small temples.
In South India style (dravidian) the shikharas are pyramidal, Mandapas are flat, and amalka are not circular.
Similarly there is one more style called Vesara style which is combination of both.
Still there are 3 sub schools in Nagara style of temples
1. Odisha School : Konark Temple, Jagannath temple, Lingaraj temple
2. Khajuraho-chandel style : Khajuraho temples
3. Solanki style (Rajasthani): Dilwara temple mount abu, Modhera sun temple.
Other nearby visiting places
Kausani and Bageshwar are very near. There is another famous temple around 2 km from Baijnath there is a temple of Bhagwati Mata Kot Bhramri Devi Temple or (Kot Ka Mandir) (traces of Ma Bhramri can be found in the last two paragraph of Chapter Eleven of Durga Shaptashati Path – The most sacred Hindu Book equivalent to Gita and Ramayana). There is widespread belief among the local populace that the goddess, (after whom the temple is named) Kot Bhramri Devi's, Goddess face should not be shown to anyone except the priest of the temple if not followed this advice the entire Katyur Valley will face ill luck and massive disaster will follow hence backside of the goddess is worshipped, except during the annual festival of "Nandaashtmi" during Bhadrapad Ashtami or Radha Ashtami during September month (the state government declares as State holiday) or when the Raj Jaat Yatra which takes place once in twelve year.
Epilogue
About 1000 years old group of Hindu temples known as Baijnath Dham temple in Uttarakhand. It is small but when you are on Uttarakhand visit you must visit this. This carries our rich history and eternal faith. Inspite the Katyuri kingdoms (800 to 1100 AD) were on flee due to frequent invasions from Chand dynasty of Kannauj, later Nepalis, the Katuri kingdom gave a lot  of treasure to Uttarakhand in form of temples and hence founded the eternal faith and we are continuing the same rich tradition today. They had built several temples like Vasu Dev at Joshimayh, Natraj, navdurga temple at Jageshwar, Bageshwar, Surya temple at Katarmal near village Kosi.
I am one of the fortunate to visit this temple.
Hits: 267