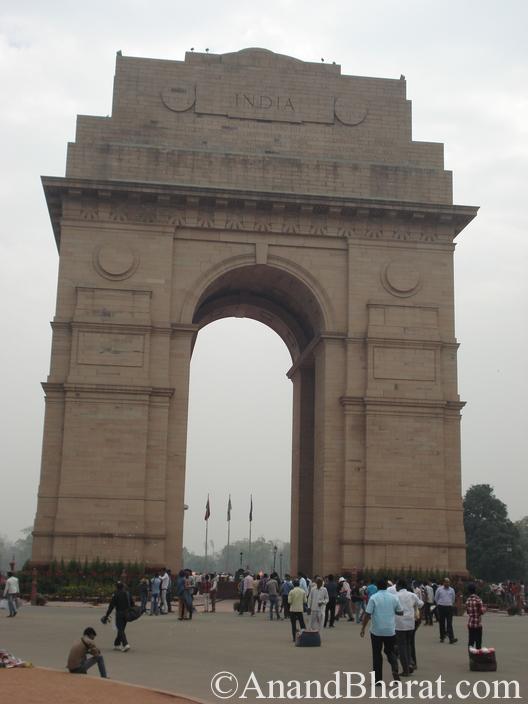 India Gate – Day 1 at Delhi
As a part of Day 1 of coverage of Delhi I saw this memorial India Gate first and paid homage to Indian Martyr soldiers.
Made in memory of soldiers of Indian Army who died in different wars from first world war onward.
This memorial was designed by Edwin Lutyens, who was also main architect of modern Delhi. In 1971 in memory of Bangla Liberation
War. One addition to it was done in form of Amar Jawan Jyothi structure with inverted gun and war cap. Also we see a canopy very near to this memorial which had once upon a time statue of King George V but now it is blank.
The India gate, which is illuminated every evening, from 19:00 to 21:30 and must be a major tourist attraction.