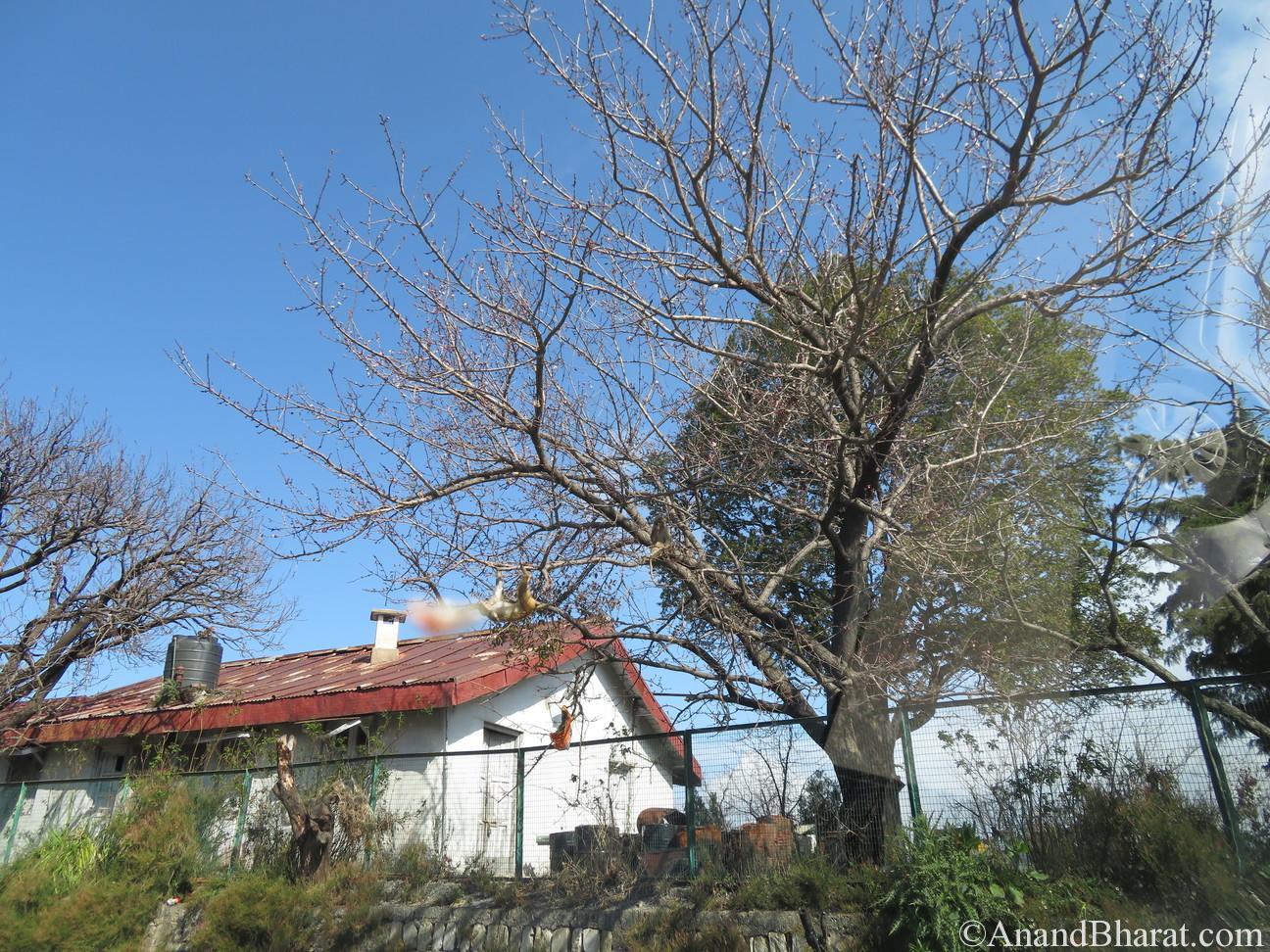 Almora Hills – Uttarakhand's Kumayun Travel Part -1
"After my travels all India and abroad, I can say it is Switzerland of India.
In many parts of world a hill station ends after a few KM but in
Uttarakhand, India you can enjoy scenic nature treasure for hundreds of kilometers. The never ending pine, silver and green oak, bruce, cedar, ancient temples, rivers not ending list.
The experience can not be explained in words. Before travel forget your office, home, worries and any negative thinking and start this journey to Uttarakhand "- Author
If I were to spend 7 days of vacation I will come to this place and spend all 7 days here just living like THAT, see temples, spend time in temples, see all green forests, walking through swirling roads, eating bruce flowers, Kheem Singh Rautala baal mithai……., going to Swami Vivekanabd math here and spend time with some learned locals.
My choice will be Almora. It does not boast of magnificent temples, not as scenic as Patal Bhuvneshwar, Kausani or Nainital  but this hill station has the all capacity to give peace. With all my travel experiences I can tell that this place allured me and touched me though I was for a short time of 2 hours during this whole itinerary of Uttarakhand's Kumaun trip. My friend's car had some battery problem  and all shopkeepers collected to help us.
Location
Located in state Uttarakhand, India. Best way to reach Almora is by air to Delhi, From there several trains are available to take you to last railway station Kathgodam. From there it is 90 KM. Lot of taxis and government buses are available.
My 11 Days Itinerary to visit part of Kumaun Hills
Past of Almora Region
Almora was founded in 1568 by Chand dynasty ruler. To understand Chand dynasty I will mention a famous incident that Jay Chand was one ruler of Chand dynasty in 12th century. His daughter Sanyogita, an admirer of Prithviraj Chauhan, was forcefully abducted by Prithviraj Chauhan in 12th century.
Chand dynasty capital was Kannauj near Kanpur. Chand dynasty had displaced Katyuri kings (ruling since since 7th century) from Katyur valley near Joshimath. So by 12th century Katuri kingdom declined and Chand dynasty took over, Still Katyuri descendants and chiefs continued till 16th century and established their capital in Champawat. While Chand ruler Kalyan chand shifted his capital to current Almora then called Alam Nagar and then Rajapur. Even today some copper plates found with these names. Basically Delhi Sultanate controlled the Chand rulers and local small rulers and chieftens. There were frequent wars between Garhwal and Kumaon. Baz Bahadur (1638–78) was one of the powerful king of Chand Dynasty. He built Golu Devta temple at Bhowali Ghorakhal, dist Nainital in memory of Lord Golu who was valiant warrior. He also built the Bhimeshwara Mahadev Temple at Bhimtal. The hill station of Binsar 30 km from Almora was a summer retreat of the Chand kings.
– reference from WikiPedia
Chital Temple
It is a small place though District and I visited only one temple called Chitai Temple.
I saw a marriage couple here came here to take blessings of Local famous God "Golu Devta". All Kumaun there are 3 famous Golu Devta temple first is at Champawat, second this one Chitai in Almora and third one is at Bhowali-Ghorakhal.
The local pandit told me that people from all over India come to these temples and prey Golu Devta to provide them justice and after the desire is fulfilled they install a Bell at the temple. There are thousands of bells in this temple.
I am one of the very fortunate to see 2 Golu devta temple in this trip one at Almora and other at Bhowali Nainital.
As per Wikipedia as well as locals told me that  Golu Devta is an incarnation of Lord Shiva and he is dispenser of justice to people. Historically he is considered as brave son and general of Katyuri king Jhal Rai. But there are various different stories about Lord Golu. In some version it is said that he worked as a general in Chand king Baz Bahadur army and after his death Baj Bahadur constructed Golu Devta temple in Ghorakhal, Bhowali, Dist. Nainital too.
Story of Golu Devta as per locals
The local pandit told me the story of Golu devta that Katyuri king had 7 wives but still king was childless. Once king met a lady named Kalika rani (she is supposed to be associated with goddess) during hunting and brought her to his palace.
She became pregnant and other 7 queens got jealous and while birth replace the child with a stone and thrown child in a river. Later the child (known as Golu)was rescued by a fisherman. When this child grew he requested Fisherman to provide him a horse to go to Champawat.
As a joke fisherman gave wooden horse to the child Golu. Since Golu was incarnation of God he managed to use the wooden horse and reached Champawat. In a pond he brought his wooden horse to dring water. Katuri king Jhal Rai 7 queens were taking bath that time and started laughing. The child Golu told that when a Katuri king wife can give birth to a stone then why wooden horse can not drink water. This news spread in Champavat and king called for this child.
Finally justice was given to queen and Golu.
So Golu devta is called god of justice and all his Idols in temple show him with a horse behind.
Lakhudiyar
Further going away 18 KM from Almora on Jageshwar  route I passed through village Barechhina.
Barechhina is also noted for its  pre-historic (10,000-40,000 years old) painted rock shelters, at 'Lakhudiyar', which literally means 'one lakh caves', on the banks of Suyal river, it has with paintings of animals, humans and also tectiforms done with fingers in black, red and white colours, and engravings of  trishul (trident) and Swastika.
These images have now become a tourist attraction as well It is also the site for archaeological rock engravings being studied by Indira Gandhi National Centre for the Arts, New Delhi.
Other attarctions
Though I did not see other attractions I feel one must see Kasar Devi,Katarmal Sun Temple,Deer Park, Martola a picnic spot, Simtola for mountain view, Bright End Corner for sunrise and sun set.
On route driving
Finally do not miss Baal Mithai (Sweets)
Epilogue
I would like to spend a month at this place alone.
Hits: 234