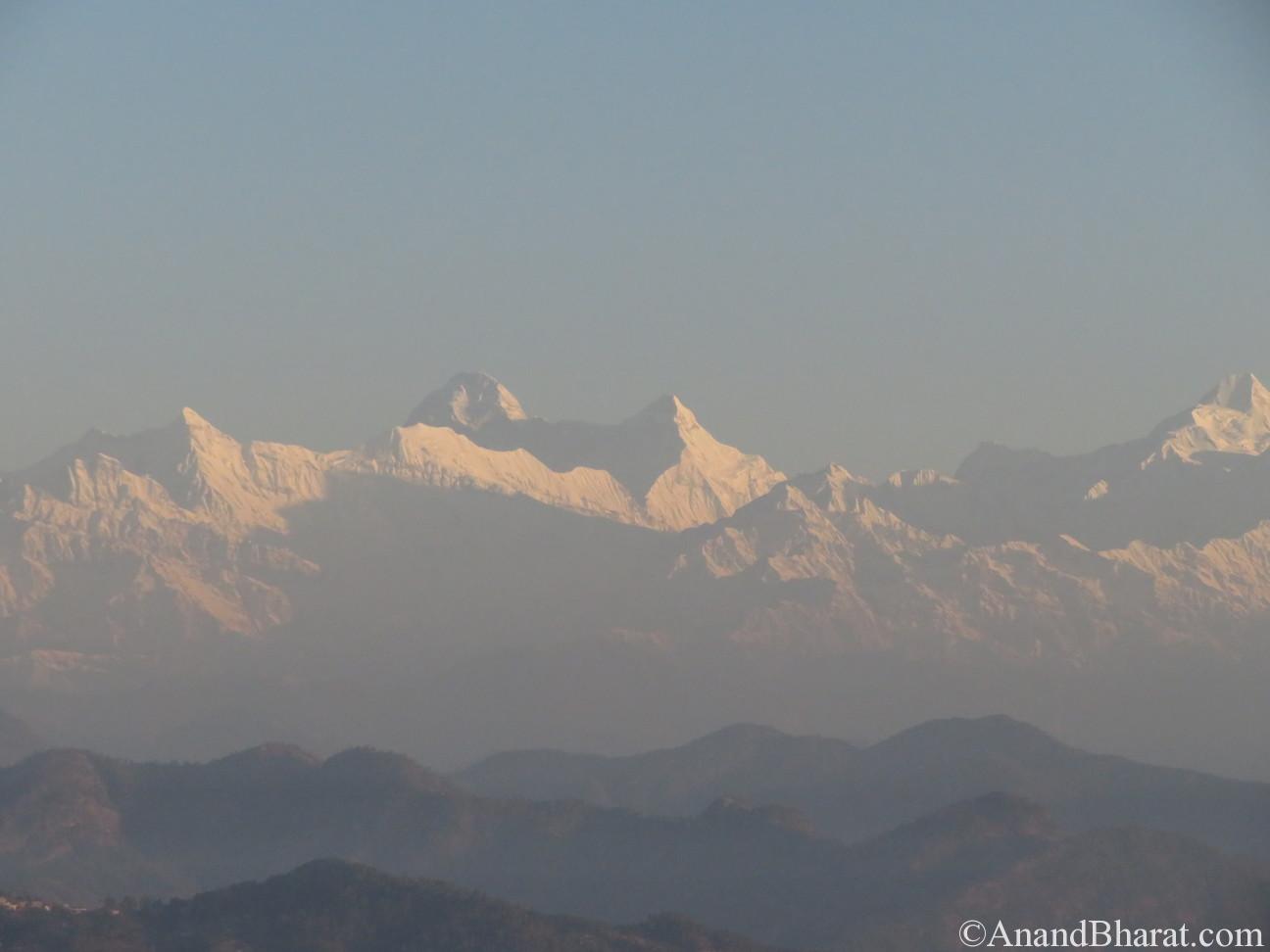 Uttarakhand's Travel itinerary – Part-1 (Kumayun)
                  Uttarakhand The Land of Gods – Itinerary-1 (Kumayun)
"After my travels all India and abroad, I can say Uttarakhand is Switzerland of India.
In many parts of world a hill station ends after a few KM but in state
Uttarakhand, India you can enjoy scenic nature treasure for hundreds of kilometers. The never ending pine, silver and green oak, bruce, cedar, ancient temples, rivers not ending list.
The experience can not be explained in words. Before travel forget your office, home, worries and any negative thinking and start this journey to Uttarakhand "- Author
Uttarakhand is a state in India in lap of Himalayas. The place is more known as "Dev Bhoomi" or " Land of God" since it seems God created it in all leisure and also the holy rivers Ganga and Yamuna originate from Uttarakhand. Gangotri, Yamunotri, Kedarnath, Badrinath are located here. Other than this Vishnu Prayag (Confluence of Alaknanda – Dhouli Ganga), Nand Prayag (Confluence of Alaknanda-mandakini), KarnPrayag (Confluence of Alaknanda-Pindarganga), RudrPrayag (Confluence of Alaknanda-mandakini), DevPrayag (Confluence of Alaknanda-Bhagirathi). 86% of it is mountainous and about 70% forest. Apart from this panch badri (Badri Vishal, Yog Badri, Bhavisya Badri, Dhayan Badri, Bruhad Badri) and Panch Kedar (Kedarnath, Madhyameshwar, Tungnath,Rudranath, Kalpeshwar) are present in this region. The twelve National Parks and Wildlife Sanctuaries cover 13.8% of the total area of the state. It is the land of sky high Himalayan peaks, huge glaciers, streams, and lakes.
Uttarakhand is broadly divided in 2 regions – Garhwal and Kumaun.
The below complete trajectory comes under Kumaun.
Special corner
I remember when I used to roam around the Jungle from age of 10 I used to see tourists roaming in jungles, writers like Nirmal Verma and used to pass through West View Hotel in Ranikhet where Film stars used to stay. Used to eat Kaafal, bruce flowers, apples, peers, plum, khubani and apricot right from tree fresh from the jungle.
How to reach
Last railway terminal is Kathgodam which is about 310 KM from Delhi. Buses and trains are available in plenty.
Nearest airport Pantnagar while I think Delhi is better choice if by air.
Hotels to stay
I stayed at hotels  www.parwatihotels.com  at Ranikhet, Patal Bhuvneshwar, Nainital. To me these hotels were economical and neat. Also there are KVMN government guest houses almost each and every place I visited. You can book online.
Better avoid going to tourist places in peak seasons as it will be difficult to get hotels and conveyance will be double-triple. There is good scope to strike bargains.
Approximate cost of tour
The season hatchback taxi rates for 1 day is Rs.2200, SUV Rs.3500 per day while off season rates are Rs.1800 and Rs.2700 resp. Hotel rates hike to double during season. I observed that during off season lot of Bengalis throng and people have started calling off season as Bengali season. Roughly cost of total 11 day tour may be Rs. 60000 for couple or single.
My itinerary
In 2011 I visited Uttarakhand after more than 35 years of gap and then again in 2015 and 2017.My 2017 visit was more elaborate. Friends joined at last railway terminal Kathgodam and it was their itinerary. So I believe this must be the right most itinerary.
Visiting places
Station
Time to spend
 Schedule
Points
Kathgodam
Start early from Kathgodam
Departure 6 AM

Day 1

1
Almora
3 hours
Arrival 10 AM

Departure 1 PM

Day1

Katarmal Sun temple – 9th CE

Kasar Devi – 2nd CE

2
Lakhudiyar
15 minutes
Arrival 11 AM

Departure 11.15 AM Day1

artistic expressions of early cave dwellers 40,000-10,000 years
3
Jageshwar Dham
1 hour
Arrival 3 PM

Day1

Departure 4 PM

Day1

9-13th CE
4
Patal Bhuvneshwar
Stay at Patal 1 Night
Arrival 7 PM

Day1

Departure 11 AM  Day2

See Patal Caves 2nd CE and tiger top mini trekking
5
Gangolihat
1 hour
Arrival 12 PM

Day2

Departure 1 PM

Day2

Haat Kalika Mandir ( Kumaun Regiment temple)
6
Chaukori
15 mins
Arrival 3 PM

Day2

Departure 3.15 PM Day 2

Himalaya views
7
Munshiyari
Stay 2 night
Arrival 8 PM

Day2

Departure 7 AM

Day4

Himalaya views and trekking

(We skipped this)

8
Bageshwar
2 hours
Arrival  1 PM

Day4

Departure 3 PM

Day4

Chandika Temple Bagnath Temple 15th CE

9
Baijnath dham
30 mins
Arrival  4 PM

Day4

Departure 4.30 PM Day 4

7-11th CE
10
Kausani
Stay 2 night
Arrival 6 PM

Day 4

Departure 3 PM

Day6

See sunset , Pindari Glacier
11
Ranikhet
Stay 1 night
Arrival 6 PM

Day6

Departure 5 PM

Day7

Chaubatia,Heda khan, Binsar Mahadev, Jhula devi
12
Nainital
Stay 2 nights
Arrival 8 PM

Day7

Departure  4 PM

Day 9

See local sights and Mukteshwar
Kathgodam
Arrival 5.30 PM
The places at a glance
When I visit any place my choice holds on to Himalayan beauty of forest or just historical places. So normally I escape the temples and have not described or even visited.
Epilogue
Uttarakhand is the place for all kind of people religious or nature lovers or solitude lovers, young lovers, senior citizens or be it any category. It is unique state which has lakes, rivers, temples, abundant jungles of pine, silver oak, green oak, bruce flower trees, acres of fruit garden specially in region of Mukteshwar which is fruit and potato belt. It has a temple "Kainchi Dham" where dignitaries Mark Zukerberg, Bill gates, Steve Jobs were inspired.
When I compare Uttarakhand from 1980s and 2017 I found not much difference. The jungles are even safer now and more protected. I think one must visit Uttarakhand at least once and enjoy this nature treasure.
Hits: 117