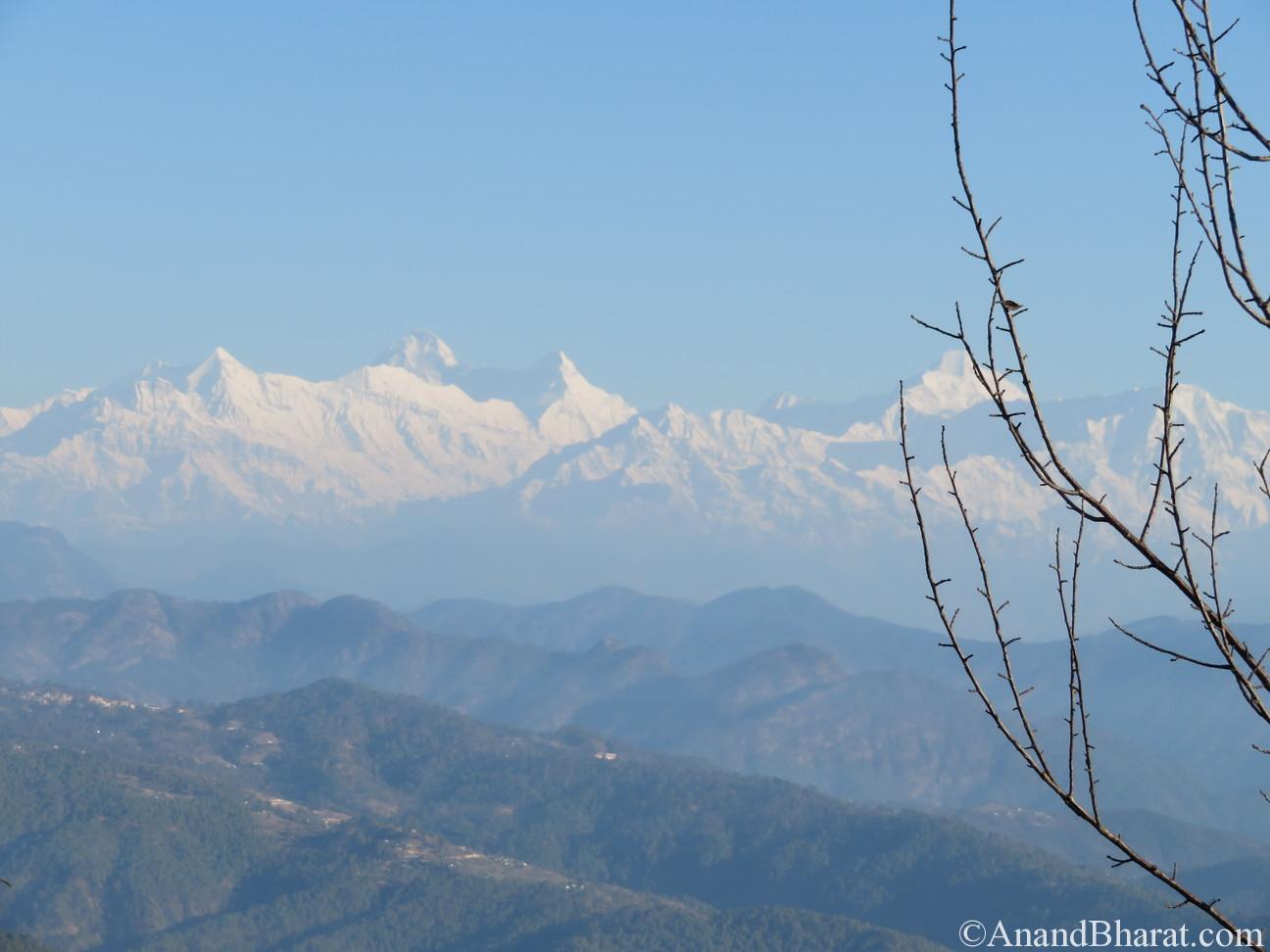 Patal Bhuvneshwar – Uttarakhand's Kumayun Travel Part -1
"He who wants to feel the presence of eternal power should come to the sacred Bhuvneshwar situated near the confluence of Ramganga, Sarayu and Gupt-Ganga." -Manaskhanda, Skandapuran, whose 800 verses refer to Patal Bhuvaneshwar.
"After my travels all India and abroad, I can say Uttarakhand is Switzerland of India. In many parts of world a hill station ends after a few KM but in state Uttarakhand, India you can enjoy scenic nature treasure for hundreds of kilometers. The never ending pine, silver and green oak, bruce, cedar, ancient temples, rivers not ending list.
The experience can not be explained in words. Before travel forget your office, home, worries and any negative thinking and start this journey to Uttarakhand " – Author
Legend and folklore state that it enshrines Lord Shiva and 33 crore Hindu Gods. Normally all pilgrims club Jageshwar Dham and Patal Bhuvneshwar together. It is also believed that you can worship at Patal Bhuvaneshwar is equivalent to worshiping at Char Dham of Uttarakhand.
How to reach
Patal Bhuvaneshwar is a limestone cave temple is located in village Bhubneshwar, 103 KM from Jageshwar dham, 110 KM from Almora, 172 KM from Nainital via Almora.
My Itinerary for complete Uttarakhand's Kumaun trip
Legend of Cave –Reference from Wikipedia
The first human to discover this cave was Raja Ritupurna who was a king in Surya Dynasty who was ruling Ayodhya during the Treta Yuga. The story starts with Ritupurna and King Nala. It is said that once, King Nala was defeated by his wife, Queen Damayanti. In order to escape his wife's prison Nala requested Ritupurna to hide him. Ritupurna took him to the forests of the Himalayas and asked him to stay there. While going back home he was fascinated by a deer which ran into woods and went after it. He could not find it and took rest under a tree. He had a dream where the deer was asking Ritupurna not to chase him. His sleep broke and as he woke up and went to a cave where a guard was standing. After enquiring about the cave he was allowed to go inside. Right at the entrance, Ritupurna met Sheshnag who agreed to take him through the cave. It carried him on its hood. He saw the marvels of Gods taking place inside. He all the 33-koti (33 types of god not 33 crore ) gods and goddesses including Lord Shiva himself. It is said that after his visit, the cave was closed for ages with a slight prediction in the Skandpurana that it will be reopened again in Kaliyuga. Shankarcharya in Kalyug, during his visit to Himalayas re-discovered this cave. Since then regular worship and offering are being done at this place.
Journey into the cave
The journey inside the cave has to be carried in feeble lights, holding protective iron chains. The Stone formations of Sheshnag can be seen, holding earth, heaven the world beneath. 'Havan' (fire sacrifice) is performed in a dimly lit, solemn atmosphere, under the spell of holy chants. You'll also be impressed by theto visit these parts form the celestial heights of His abode in Kailash.The cave, it is believed, is connected by an underground route to Mount Kailash. It is believed that Pandavas, the 'Mahabharat' heroes proceeded towards their last journey in the Himalayas after meditating here, in front of Lord Shiva. It is also believed that you can worship at Patal Bhuvaneshwar is equivalent to worshipping at Char Dham of Uttarakhand.
Stay at Hotel
The stay at this hotel was absolutely memorable and I forgot my long tiresome journey on curvy roads. There is scarcity of hotels in Patal Bhuvneshwar. I stayed in Hotel Parwati Resort booked through parwatihotels.com. Better to book well in advance specially in season time (March,end to Oct end).I got up in morning at 5 AM and took some Himalaya views in front of hotel room. I enjoyed the Himalaya's splendid view from this hotel from 5 AM to 8.30 AM.
The hotel has a beautiful big balcony just facing the Himalayas. The hotel rooms are wonderful and due to that I extended my stay for 2 days more.
The lunch-dinner and breakfast were great with all hospitality was wonderful.
My Excursions
6.30 AM hotel staff accompanied us to a small trekking point called "Tiger Top". 30 minutes to-and fro visit time.
At 8 AM after breakfast " Aloo-paratha" hotel staff wanted to drop me by car ( 4 KM by car) but I preferred on foot trakking ( 3 KM).
They gave me a staff to guide on foot path. It took 25 minutes to reach the cave temple.
My experience in the cave
Though no risk at all, you should prepare yourself mentally to cross the cave for 90 feet almost kneeling.  It is mentioned in the as per caution board avoid you have asthma or during rainy season as oxygen still reduces more in this season. Entry is at your risk.
A guide is provided officially into the cave and entry is controlled by a bell and music to allow only one way traffic.
Inside visible are the 7 hoods of Sheshnag holding earth, heaven , Raja Bhagiratha, Ganga arriving though Lord Shiva Jata. Water is dripping drop by drop in the cave from Ganga. Also the guide showed us Lord Ganesh beheaded head and he tells us the story that Lord Ganesh got alive again due to water falling from Bhamh Kamal. He also showed us Pandavas gambling, Gangotri dham, Yamunotri,Kedarnath and Badrinath. It is said that the cave opens at Varanasi and Badrinath.
Photographs are strictly not allowed inside cave.
While returning from cave my friend came on foot ( 35 minutes) while a local villager dropped me till hotel Parvati Resort on his motorcycle for Rs.100.
Parwati Resort Hotel rooms
Epilogue
Three unique things about Patal Bhuvneshwar. One is Holy of holy Patal Bhuvneshwar caves which is equivalent to worshipping at Char Dham of Uttarakhand. Second is splendid Himalayas I think slightly better than Kausani and third thing is Parwati Resort which is the only hotel currently which gives full view of Himalayas with trekking support.
Hits: 166