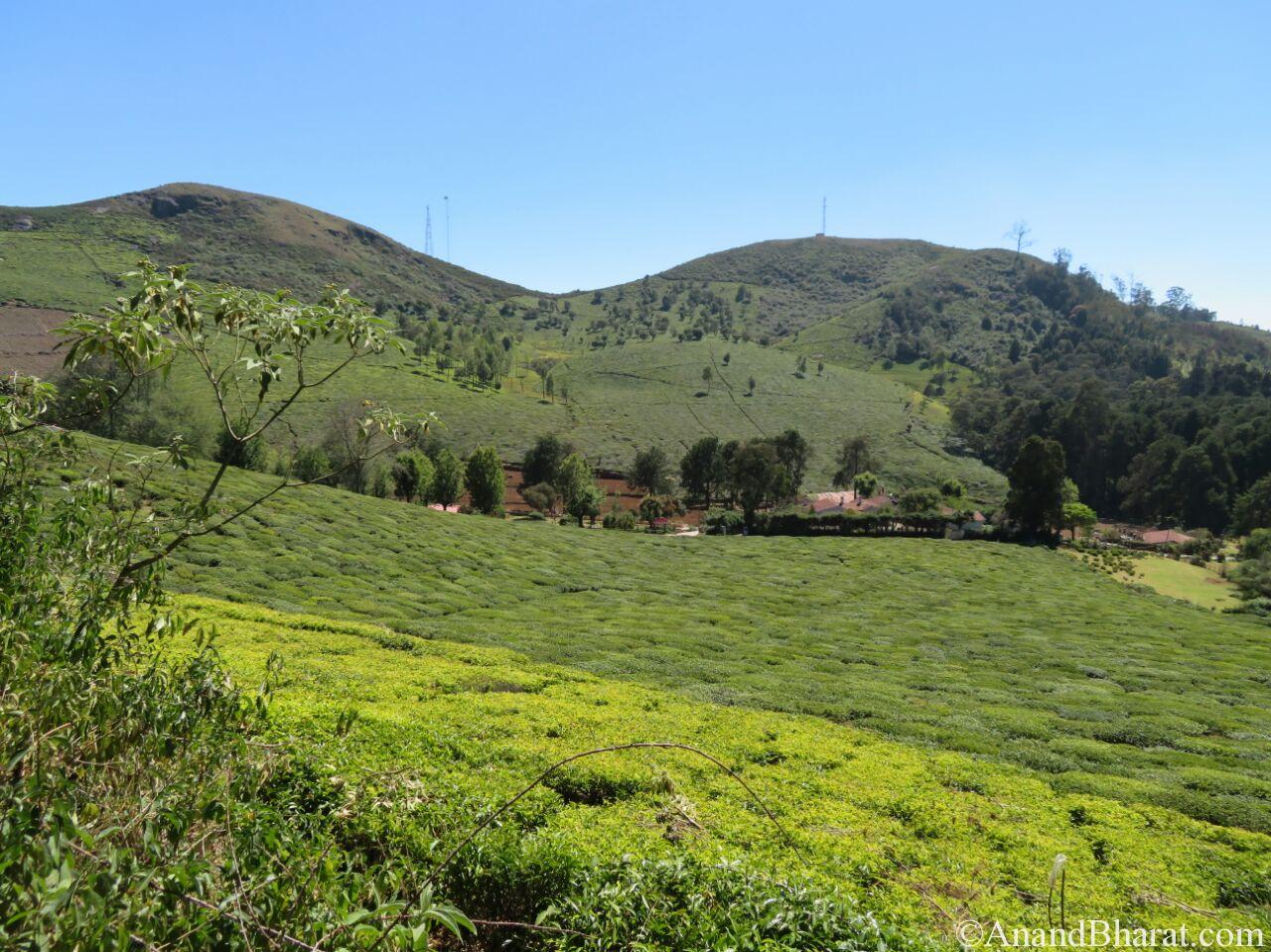 Ooty Hills – A Complete Hill Station
Ooty Hills – A Complete Hill Station
History of place
Ooty was originally occupied by Toda tribe and later taken by East India Company from Tipu Sultan after 4th Mysore-Anglo war in 1799AD.
The Toda in the Nilgiris are first referenced in a record belonging to Hoysala king Vishnuvardhana and his general Punisa, dated 1117 CE.  Nilgiris was ruled by various dynasties like Satavahanas, Cheras, Gangas, Kadambas, Rashtrakutas, Cholas, Hoysalas, the Vijayanagara empire and the Rajas of Ummattur (on behalf of Wodeyars of Mysuru). Tipu Sultan captured Nilgiris in the eighteenth century and extended the border by constructing a hideout cave like structure. The Nilgiris came into possession of British East India Company as part of the ceded lands, held by Tipu Sultan, by the treaty of Srirangapatnam in 1799.
In 1818, two East India company officers were enthralled by the beauty of the place and described to Sir Thomas Munro Of East India Company as Switzerland, more than any country of Europe. The Toda ceded that part of the town to Sullivan and in May 1819, he began to build his bungalow at Dimbhatti. He also started work on a road from Sirumugai to Dimbhatti that year. The road was completed in May 1823, and extended up to Coonoor by 1830-32.
Ooty served as the summer capital of the Madras Presidency. it was visited by British officials during the colonial days as a popular summer resort. Soldiers were sent to nearby Wellington to recuperate. Wellington is the home of the Madras Regiment of the Indian Army. After Independence, it developed into a popular hill resort.
Toda Tribe
Toda is the aboriginal tribe belonging to this reason and now protected by UNESCO under Nilgiri Biosphere Reserve, Since in 1821 when first time the name "Wotokymund" in Madras Gazette. In early times it was called OttakalMandu. Mandu is derived from the name Mandu which is related to native tribe Toda whhich means "group of 3 to 7 houses in which Toda live even today but many have now moved to concrete houses. Their look is very different from us and probably their population is is around 1100. They practice agticulture, mailk and bufallo is their God and is mentioned in all ceremonies. They practiced fraternal polyandry ( like Draupadi system) and children are assumend name of eldest brother. They construct the huts of thatch resembling Eskimo house. They have their own Gods and own language. They are purely vegetarian and very few eat fish.
History reference : Wikipedia
Location
Ooty is well connected roads. It is 535 km  from Chennai, 80 km (50 mi) from Coimbatore and 155 km from Mysore. Udhagamandalam railway station is connected with Mettupalayam operational since Dec1899.
A 3 days visit to Ooty
We followed the below itinarary
From
To
place to visit
Stay
Comments
Bangalore
Srirangpatna
Covered in below sequence : Rangnathaswamy temple- Narsinghswamy temple- Baily-Lal mahal- museum-water gate-tipu death-jumma masjid-daulat daria-gumbaz-sangam
1 night
All monuments are within radius of 4 KM and can be covered in 5 hours
Srirangpatna
Rangan-titu, Balmuri falls
Rangan-titu, Balmuri falls
–
Boating. Visit time 3 hours
Rangan-titu
Ooty
Stay at Ooty 3 nights and 4 days
Followed shorter route Journey 4 hrs as I am slow driver.

We followed shorter route rangan titu-Theppakadu-Masingudi-Ooty

On way passed through Bandipur

Ooty
Somnathapuram
–
Time needed to visit the temple in detail is 3 hrs with guide.
Followed longer route Ooty –Gudalur ( 30 KM longer) to get some scenic forest views and Bandipur.
Somnathapuram
Talakadu
If you are interested go. We did not go here in this trip.
16 KM
Optional visit
Somnathapuram
Bangalore
–
138 KM
Reached Ooty in evening at about 4 PM and checked in hotel. In evening I came down and asked for some shopkeepers about taxi and they directed me to a contact and I settled for a taxi  for Rs.1400 for trip to selected points from 9 AM to 5 PM.
                                       Day-1
Unexpectedly taxi came on time at 9.15 AM. All the below points we covered on day 1 lie on one route.
Golf Course    9.30 AM
He just showed us the field from outside as entry to field is restricted as usual. It was good scene but to see.
6th Mile 10 AM
It is just a plane ground with steeps here and there. Here also we can see lake and KSR dam from far(3 KM). Entry to this dam is not permitted.
Place is scenic and worth spending 1 hour  sitting on ground or walking 3-4 KM as per your wish. You will really enjoy the place if you take a stroll.
Pine Forest and Lake  10.30 AM
It is worth seeing if you are on a hill station. Good steep and scenic. down the steep is a lake which looks very beautiful ( a green color as leaf) though its water is so dirty that as I saw even a thirsty horse could not drink it. The tourist\forest department should act to clean this water.
There were horses around and one can take foto on horses and even take a ride.
9th Mile  11.30 AM
Next we moved to 9th mile. It is just a ground. Lot of film shootings take place here. It is good steep and you can spend here about 1-2 hours. I saw this place 8 years back also and this time it did not look me so green.
Pykara Falls  1 PM
It is really beautiful and much upgraded as compared to I saw in 2008. Worth spending 2 hrs. The falls collects rain water and I think it will be very good to see this place in rainy season.
Pykara Lake 2.30 PM
Beautiful lake. Motor boats are available. Slightly costly but it is worth to take ride in boat.
Botanical Garden  4 PM
It is a small garden in about 22 acres. Maintained well. It is open up to 6 PM. We spent here about 2.5 hours.
We came out of botanical garden at about 6.30 PM and just went aroud market by walking 2-3 KM, took dinner and came back to hotel at about 8 PM.
                                             Day-2
First day driver had ditched us saying that rose garden is not worth seeing. But for locals we heard it is good so 2nd day we planned to visit Rose garden. Some of us were interested in trekking and some in rose garden. So we divided in 2 teams. Started the day at 10 AM after beautiful complimentary breakfast at hotel.
After trekking we planned to meet at Rose garden and from there to start for Dodabetta Hill.
Rose garden (team 1)  10 AM
It is not to miss a place. Large number of varieties of roses. Some are very big. It is a beautiful place. And just we wondered that on day 1 the taxi driver told us as not worth seeing. Is this the attitude of local to tourists.
Ooty Lake
Ooty trip will not be complete if we skip this lake. Do not miss boating here.
Hiking (team 2) 10 AM
If you see a hill station, the visit will be incomplete if you do go for hiking for atleast 4 hrs. So was our trip. In 2008 also we had gone for trekking to a far bunglow where the whole film "Raj" was shot. This time
we hiked on forest and tea garden roads for about 4 hours and reached Coonoor junction to catch bus for rose garden to meet other team.
Doddabetta 1.30 PM
Taxi took Rs.700 for Doddabetta hill and dropping us back in city market. As the name suggests Dodda = big , betta = hill. The board below
suggests what is this hill about. There are some hotels \resorts available on this hill. But I think better to stay in Ooty city.
Tea factory
I think all should see this.
By 4.30 we were in market back. Did some shopping, took dinner and reached hotel at 8 PM.
For Excursion Enthusiasts
Just stroll 10 KM on Madumalai forest reserve without your car and enjoy the forest. I could not locate any tigers or elephants here.
For those who like mountains the distances from Ooty.
Doddabetta Peak : 10 KM Open for tourists
Rangasamy Peak : 30 KM Open for tourists
Needle Rock : 17 KM Open for tourists
Kolaribetta 10 KM from Avalanche Lake. Restricted entry
Mukuruthi Peak : 50 KM Restricted entry.
Nilgiri Peak : 60 KM Restricted entry
Epilogue
I visited this place twice and as a hill station it has all characteristics like surrounded by hills, forests, lakes, view points, beautiful tea gardens, water falls, near by bird sanctuary, shopping. I  think it is a complete hill station except snowfall.
There is slight issue with auto drivers attitude and trouble to tourists due to this. They charge at their will and monopolistic.
Hits: 207