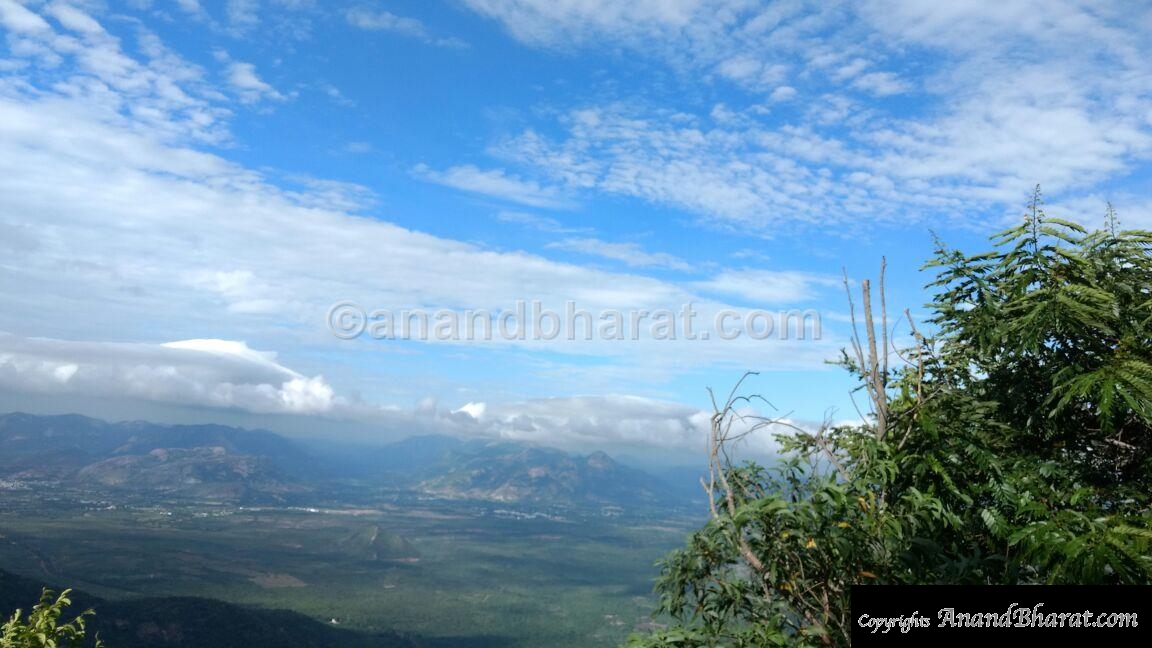 Visit to Sri Balaji Tirumala Temple- A piligrims one day experience
 Visit to Sri Balaji Tirumala Temple- A piligrims one day experience
Here is the one day itinerary when I visited the Sri Balaji Tirumala temple very recently in 2016.  I have tried to explain the legend behind this temple with all possible details so that we understand the importance of the visit. I had already booked for Darshan (on line booking system for entering the Balaji Tirumala temple for His auspicious sight).
Location
Tirumala is town in Chittoor district of state Andhra Pradesh, India
Timeline for 1 day trip for Tirumala Balaji.
| | |
| --- | --- |
| 5.30 AM | Reached Tirupati Railway Station. |
| 6.30 AM | Checked in in TTD Guest house and got fresh |
| 8.40 AM | Left to Tirumala Hill by Government Bus |
| 9.39 AM | Reached on top of Tirumala Hill. |
| 10.00 AM | Hair Tonsure complete |
| 10.30 AM | taken Queue for Darshan in main deity temple ( Balaji) |
| 11.39 AM | Came out of main deity temple |
| 12.00 PM | Lunch |
| 12.45 PM | Took taxi for local Tirumala Hill sight seeing |
| 3.45 PM | Completed local sight seeing ( 6 points). Papa vinasamam, Sila Thoranan,Chakra Theertham, Sreevari Paadalu |
| 4.30 PM | Reached Tirupati which is at bottom of hill |
| 5.30 PM | Completed visit of 2 local temples, Kapilesheshwar temple, Padmavati temple |
| 6.30  PM | Reached Chandragiri Fort |
| 7.30  PM | Reached Tirupati Railway station |
| 8.30  PM | Finished Dinner |
| 9.30  PM | Caught train for Bangalore |
My catch
Book online darshan latest for 11 AM if one day visit or book for darshan by 4 PM if staying on Tirumala to see lighting. Also better book for TTD run guest houses but for local sight seeing on hill and city better to use private taxis. It will be a good trip if it is 2 days trip.
Contents
History and description of the place
Booking slot for Darshan
Booking slot for Accommodation
How to reach
Transport at the bottom of Hill
Transport at the top of Hill
My itinerary and experiences
Description of legendary characters
Formation of Sheshadri Hills "The Seven Hills"
Varaha Swamy abode on Sheshadri Hills
Alternative abode of Lord Vishnu
Goddess Lakhsmi and Lord Vishnu contention
Vishnu arrival on earth in form of Srinivasa and marriage with Goddess Padmavati
Turning of Lord Vishnu, Padmavati, Goddess Lakshmi to stone
Dream of Pallava king in 9th century AD and establishment of temple
Epilogue
External links
If you want to follow the itinerary of just 1 day trip to Balaji then better book Darshan online latest for 11 AM. With this you can easily cover 6 sightseeing points on top of hill and 3 at bottom of hill. I strongly suggest to book accommodations provided by TTD as these are clean, hygienic, safe and cheap. For local sight seeing you can book private taxis while on top of hill to save time.
History and description of the place
Tirupati is considered one of the holiest Hindu pilgrimage sites because of Tirumala Venkateswara Temple, besides other historical temples in the region, and is referred to as the "Spiritual Capital of Andhra Pradesh". This temple is a live example of Hindu's eternal faith on heritage, customs, religion and unity of entire country which as such is VIBGYOR with respect to language, food and culture. The residing deity of Lord Vishnu here is referred to as Venkateswara. ven+kata+eshwara=sins+destroyer+supreme (God).
Legends about the Venkatachala Hill and Lord Ven kateswara are in the Varaha and Bhavishyottara Puranas  written in 1000 AD. The meritorious benefits acquired by a pilgrimage to Venkatachala are mentioned in the Puranas and Sri Venkateswara are described as the great giver of boons.
There are several names of this temple.
The temple is also known by other names like Tirumala Temple, Tirupati Temple, Tirupati Balaji Temple or Balaji temple and Venkateswara Balaji. Venkateswara is known by many other names: Balaji, Govinda, and Srinivasa. The Tirumala Hill is 3200 ft above sea level, and is about 10.33 sq miles in area. It comprises seven peaks, representing the seven hoods of Adisesha, thus earning the name, Seshachalam. The seven peaks are called
Vrushabadri Hill of Nandi, the vahana (carrier) of Lord Shiva.
Anjanadri Hill of Lord Hanuman.
Neeladri Hill of Neela Devi. She is the third consort of Lord Vishnu, the other two being Sri Devi and Bhu Devi. Bhu Devi (Goddess of earth) is to Varaha avatara and Sri Devi (Sita) to Rama avatara, is Neela devi to Krishna avatara.
Garudadri Hill of Garuda, the vahana of Lord Vishnu.
Seshadri Hill of Sesha, the dasa of Lord Vishnu.
Naraynadri Hill of Narayana (Vishnu)
Venkatadri Hill of Lord Venkateswara.
The sacred temple of Sri Venkateshwara is located on the seventh peak,Venkatadri (Venkata Hill), and lies on the southern banks of Sri Swami Pushkarini. The area around Lord Venkateswara temple (Tirupati) was called Venkatachala for ages. It is believed the title Venkatachala was coined by Lord Brahma himself. The exact age of the temple is not known and there are differences about its origin and about the deity. Ramanuja, the Vaishnava scholar, identified the deity as Lord Vishnu and put an end to the dispute about the deity in the 12th century. The Devrayas, Pallavas, Cholas, the Kings of Vijayanagar and Mysore upgraded the temple and also endowed it with priceless valuables.
The Tirumala Tirupati Devasthanam (TTD Trust ) was formed in 1930. It manages the affairs of the temple and the various charitable activities.
Booking slot for Darshan ( Auspicious sight of Lord Balaji)
Step 1 : Web link for booking Darshan http://www.tirumala.org/
Step 2: Select Online services -> select Darshan , create your profile with your mail ID . Keep ready mobile number, photo ID number (license,passport, aadhar,voter ID or PAN card). Also
keep soft copy of your passport size photograph.
Step 3 : You can see the available slots for next 4 months and book the slot and it costs Rs.300 (including 2 laddoo (prasad) and maximum 6 persons can be booked from one ID for that day.You must have mail ID , all co-visitors ID card details, price of 2 laddoos (Prasad) is included in e-darshan price.
Note :
Each visitor MUST to carry his original ID proof else will be impossible to enter the temple premises.
If special Darshan is not booked it will take minimum 4 hours to 24 hours for free Darshan.
For senior citizens and specially privileged people there is special queue. Take proof of age and certificate in original with you.
Marriages are also performed at temple. Click on "kalyan Vedika" for this service. After verification, a service confirmation receipt (Marriage & Accommodation) will be issued to the parties.
Booking slot for Accommodation
I think it is better to book accommodation with the TTD Temple Trust
Step 1 : Web link for booking Accomodation http://www.tirumala.org/
Step 2 : Select Online services -> select accomodation , create your profile with your mail ID . Keep ready mobile number, photo ID number ( license,passport, aadhar,voter ID or PAN card)
Step 3 : Keep soft copy of your passport size photograph.
Step 4 : After login choose "accommodation"
Step 5 : There will be 2 options "Tirumala" and "Tirupati". Tirumala means the hill top where main Balaji temple is there and Tirupati means guest houses at bottom of hill in Tirupati city. Better to choose option "Tirumala" to save your time.
Note :
For accommodation it is mandatory to keep ID proof with you in original.
My experience is that accommodation costs are almost negligible and the facilities are fantastic and very clean and hygienic. No need to waste money on other luxurious hotels as your stay will be short.
How to reach
Tirupati Airport is connected by all major cities. Nearest International airport is Chennai.
Connected by rail from major stations from Delhi, Kolkata, Ahmedabad and all major stations.
Please note that in locals at Tirupati the bottom of hill is referred as "Tirupati Station or just Tirupati" while top of hill is referred as"Tirupati Balaji or simply Tirumala or Tirumala Balaji".
Transport at the bottom of Hill
Travel on foot  : Alipiri Route  and Srivari Mettu Route
There are 2 alternative paths for reaching top of hill.
 Alipiri Route ( 10 KM walk as driver told me ) and Srivari Mettu Route (4 KM). The TTD has arranged free buses from the railway station to Alipiri and Srivari Mettu to start your walking journey up the hill. There the free luggage counters transport your baggage (with locks) from the foot hill to Tirumala. The local driver told me that the Alipiri path comprises of road walk, stairs, natural steps and hill steep and may take minimum 10 hours. By seeing I felt it to be tough. The visitors who come are provided special coupons for special entry and are given priority of Balaji Darshan.
Bus :  I took Government Bus to reach top of hill. It took exact 48 minutes including security check. I strongly suggest to catch government bus for going to top of hill for your convenience and time.
Private  vehicles :   I inquired and found that enough private vehicles are available on Tirupati (hill bottom) and they charge Rs.700 for whole jeep booking or Rs.60-70 per passanger equivalent to bus but may waste your time in waiting for more passenger. For your convenience and time I strongly suggest to catch government bus for going to top of hill. Fare Rs. 52 per passenger.
Transport at the top of Hill
Enough taxis and buses are available on top of hill to see 6-7 visiting spots. I am sure you will be short of time so I suggest to hire car for local sightseeing at top of hill.
You may have to bargain hard and may settle for Rs.500-700 for seeing 6 local sightseeing. Below are local sight seeing points.
My driver had followed below in sequence and charged Rs.2000.Time taken 6.5 hours.
On top of hill
Venu Gopal Swamy temple
Akas Ganga
Papavinasanam Theertham
Chakra Theertham
Sreevari Paadalu
Bottom of Hill ( Tirupati Cirty)
Kapilesheshwar temple
Padmavati Temple
My itinerary and experiences
I would like to give my exact experience about this travel to this holiest of holy place which is seen by thousands of devotees every day from all over world.  You can imagine the hardships and skills and devotion need to keep the devotees comfortable, save their time , stand them economical, safe, hygienic for entire time of their stay.
I started at 9.30 PM by train and reached Tirupati (bottom of hill) at 5.30 AM.
From railway station auto took me to my accommodation called " Srinivasanam  " which is about 1 KM and full auto charged me Rs.70. I had booked for family room (we were 4 adults) for Rs.200 (Two Hundred only) for 24 hours, NON AC. It seems room is free and ctually they charge only the utility cost. I thanked TTD Trust as I know for same room I would have to pay Rs.1500 in private hotel.
I had to stand in que at reception on ground floor which at that time was fortunately small (4 persons ahead of me) and I got the receipt and room number allocated in 15 mins. My room was at 3rd floor and big lifts were in operation with lift operator.
I noticed this guest house to be very very big and capacity might be in hundreds of rooms. I had to wait for the floor supervisor for about 10-15 minutes(irritating) but finally he came smiling. The room was good enough.
Anyway my family was happy and praised my "intelligence" in booking this accommodation. Bathroom was very clean. But I wonder there was no provision of western commode and it surely might be inconvenient to senior citizens.
We got ready in just 2 hours and were in ground floor at 8,00 PM.
Though our room was up to next day 6 AM (24 hrs)  we calculated time and thought better to hand over the room as we already had return reservation by train at 9.30 PM. We handed over the key to reception after taking signature from floor supervisor. Room handover process took 20 minutes.
At 8.30 we caught government bus (fare Rs.52 per passenger) to reach top of hill. It took exact 48 minutes which includes 5 mins of security check.
It was a scenic hill (I emphasize really very scenic), all green forest around, beautiful road curves. In between whole of Tirupati city was visible from our road. Had a good videos of this trip to top of hill. My wife was shouting at me not to waste handy cam memory on road.
Anyway at 9.30 AM we reached at top. Our Que for Darshan was to start from ATC car Parking spot. This location is allocated automatically when we book online for "Darshan".
We had to for "Hair Tonsure (Mundan)" ceremony for my son and asked the other people about hair tonsure venue. As per that we moved around 1 KM to reach the place. We were given a coupon and we need not have to wait and as per coupon instruction we moved inside the hair tonsure building – hall-2.
It just took 20 minutes for whole operation. And just note that you need to wear "Dhoti" while going for hair tonsure. Paid Rs.100 to barbar for tonsure as token.
Later we realized that we should have gone for hair shaving at the venue near my Darshan Queue point. It would have saved my some time.
10.00 AM we entered the premises of main deity temple of Sri Balaji Tirumala after keeping our luggage in lockers.
There are no mobile phones\cameras or memory devices allowed inside the temple. You can keep the articles in lockers nearby.
Queue : We had to stand for about 2.5 hours in total in queue , the time in which we traversed several steps , halls and gallaries. There is enough space to rest during this exercise.
By exact 12.39 we were out of temple after getting the blessings from Sri Balaji. So it took 2 hours.
Just took our lunch "Gobhi manchurian and Vegetable fried rice" in small dhabas very nearby. The rates are cheap only.  Just came on the road and were thinking how to go about the local sight seeing at top of hill.
Waited for few "Free" local sight seeing buses but were over crowded so dripped the option of free bus.
Still it is good that many devotees are using this service provided by TTD Trust.
Next we checked with taxi drivers and price quoted for  local sight seeing at top plus 2 temples at bottom of hill and Chandragiri Fort ranged from Rs.3500 to Rs.2000. We had not much time so we took this guy.
The driver was good and mannered. We had no issues with him during the sight seeing.
                                   Local sight seeing 
Top of Hill
Note that photography is strictly not allowed in any of the temples.
Venu Gopal Swamy temple
Akas Ganga
Papavinasanam Theertham
Sila Thoranan ( Rock arch 2.5 billion years)
Chakra Theertham
Sreevari Paadalu
Venugopal Swamy temple is run by Hathiram mutt.
This is one of the oldest temple in Tirumala. There is a "jeev Samadhi" of Hathiramji on outside of the temple. All piligrims perform darshan of this samadhi.
The story of Hathiramji is that once upon a time a man from Rajasthan migrated to Tirumala and was an ardent follower and bhakt of Sri Balaji. The legend is that Sri Balaji used to come to him and play dice with him. Once a nawab ,in order to verify this captured him in a room and filled the room with sugarcanes.
It is said that Sri Balaji came in form of an elephant broke open the door and ate all sugarcane.Nawab was now fearful and since elephant appeared and Ram temple was already there at that place the temple was named as Venugopal hathiram.
It is believed that taking bath in the water of Papavinasanam Theertham dissolves all the sins as this water is trickling down from Sri Balaji feet directly. I really felt the miraculous refresh I got from a even a brief bath under water of this temple. There are dress change room for ladies and gents separate here.There is Gangadevi dam adjacent to this site and water is controlled from there.
The Arch is also called Sila thoranam in local language (Telugu \Hindi language: "Sila" means 'rock' and "thoranam" means Arch.It is said that there are only two other sites like this
in the entire world itself. It is said to be 2.5 billion years old.
Legend about this arch is that Lord Vishnu, known as Balaji or Venkateswara at the Tirumala temple town, is supposed to have put his first foot down at a place called Padalu or Sreevaripadalu
which is the highest point of Tirumala hills, the second step at the location of the arch. Thereafter, the next step is stated to have been placed where his idol is now worshipped in the
temple at Tirumala.
Chakra Teertham, literally, a water body named after the chakra ,a weapon of Lord Vishnu. It is believed that Lord Brahma once wanted to perform penance, and wanted a pure location, and asked Lord Vishnu to find him a suitable place. Lord Vishnu sent his chakra, which carved out an area on the hill, creating a place for Lord Brahma to sit. Into the gorge rushed water from the hill streams, providing him with water. There is temple with idol of Vishnu in form of chakra. We could not take photo of the idol here.
Srivari Padalu is located at Naraynadri hill (one of the 7 hills).It is believed that Sri Balaji (Srinivasan) when first arrived here his first foot was set at this place. Second foot was at the Sila Toranam and third foot He kept at place where the main deity is installed. So a mark of his foot print and foto is erected at a tower here. We can climb the tower and have darshan
Bottom of Hill (Tirupati City)
Kapilesheshwar temple
Padmavti temple
Chandragiri Fort
At Padmavati temple the cameras are strictly prohibited. Better keep the slippers and camera in car or keep in locker provided at the temple gate.
At 7.45 PM the driver dropped us at Railway station.
There is a very good neat and clean hotel is there exactly in front of railway station. We took masala dosa and south Indian meals, tea in this hotel. The taste was very good. I did not expect so good restaurant nearby railway station. Thanks to the driver.
At 9.35 PM we caught the train and reached bangalore next day early morning.
Description of legendary characters
I summarize the whole legend events chronologically so that we can co-relate the sequences of events.
Before the story starts let us have introduction of some legendary characters and some thoughts in Hindu scriptures.
Darshan : Hindi word for Auspicious sight of God Idol
Diti and Hiranyaksha : Diti is Goddess of Earth and grand daughter of Brahma. Diti wanted to have sons more powerful than Indra (King of rain and heaven) who had killed her previous children and she practiced magic.
Eventually demon Hiranyaksha was born. Her two most famous sons were the rebirths of Vishnu's gatekeepers Jaya and Vijaya and famous daughter Holika. Aditi was sister of Diti and was blessed with sons who were "surs" (Devta). So Diti also wanted powerful sons and lured
Rishi Kashyapa. Kashyapa asked her to wait as it was the time when Shiva ghosts roamed but she declined.
So in inauspicious mating resulted in birth of 2 sons Hiranyakashipu and Hiranyaksha. Note that Hiranyakashipu , who after having undertaken penances which made him incredibly powerful and invincible unless several conditions were met, was later slain by Narasimha, another avatar of Vishnu.
Kashyap : Sage is one of the 7 adi sages (first Sapt Rishis).
Lakshmi : Hindu Goddess of wealth and wife and energy of Lord Vishnu. Has a long history testified by the fact that her first hymn, the Shri Shukta, was added to the Rig Veda, the oldest and most revered of Hindu scriptures, somewhere between 1000 and 500 BC and so may predate vedas. Here re-birth took place when churning of sea took place during a war between Indra (God of heaven) and asurs (demons). First birth of Lakshmi was invoked by Rishi Bhrugu.
Narada : Messenger of God with a violin in his hand always and who keeps visiting from heaven to earth frequently.
Padmavati : Born on earth and is incarnation of Goddess of wealth Lakshmi. Second consort of Lord Vishnu.
Puran : Purans are Hindu religious and knowledge texts written by Hindu sages between 3rd century AD to 10th century AD. Named after major Hindu deities such as Vishnu, Shiva and Devi. There are 18 Maha Puranas (Great Puranas) and 18 Upa Puranas (Minor Puranas)
It includes diverse topics such as cosmogony, cosmology, genealogies of gods, goddesses, kings, heroes, sages, and demigods, folk tales, pilgrimages, temples, medicine, astronomy, grammar, mineralogy, humor, love stories, as well as theology and philosophy. Bhagwat Gita is one of the purans.
Srinivasa: Re-incarnation of Vishnu to live on Earth in Kalyoug and to marry Goddess padmavati.
Tirupati ,Tirumala : Tiru means holy and pati supreme, mala means mountains.
Vishnu : Hindu God. Long long ago during Era Sat Yug (Age of truth) Lord Vishnu used to live beside vast sea and there was a sea gull who used to lay eggs and every time sea used to sweep away the eggs. This happened many times and ultimately seagull requested Vishnu to save her eggs. Vishnu felt very sad and in process swallowed the whole sea in a gulp. In this process he was exhausted and had a sleep. Meantime Hiranyaksha was passing by there and seeing a good opportunity hit the earth mightily and took the earth to patal lok ("cosmic sea"). The earth was so badly hit that it broken limbs turned to Himalayas.
Seeing this Vishnu assumed the Avatar of a boar (Varaha) and dove into the ocean to lift the Earth, in the process slaying Hiranyaksha who was obstructing Him.
Yuga: In English is is called age or era. As per ancient Hindu scriptures the Universe age is divided in 4 Yugas. Sat Yuga( Era of Truth and piousness) , Treta Yug,Dwapar yug, and Kalyug. Each Yug leads towards lesser morality and final is current Yug in which we are living. Each Yug spans for 1,78,000 years.
Formation of Sheshadri Hills "The Seven Hills"
Tirumala hills have seven peaks and the temple is situated on the seventh peak, Venkatachala.
We will now go into the legends how the Tirumala Hill was formed. This Tirumala one of the 7 hills and main hill on which this temple is situated is called Seshachalam Hills (popularly called Tirumala Hills). There are several versions of the legend behind the formation of hills. Most famous is the it was result for contest between Vayu (the wind god) and Adisesha (the first giant king serpent). Adishesha blocked the entry of Vayu in Vishnu abode as he was resting with her consert Lakshmi. This angered Vayu and he challenged Adishesha. Adishesha had almost defeated Vayu in contention when he lifted his hood thinking that he has won. Seeing this Vayu blew away its peak. The peak landed near the Swarnamukhi river and is currently known as Seshachalam hill.
Note : I could not identify the hills individually. Many small hills and hillocks are scattered all over Tirupati and definitely this geography of hills seems to be different from many other hill stations I saw.
I think government should identify the seven hills and atleast display in some map near the main Tirumala temple
Varaha Swamy abode on Sheshadri Hills  
Sri Venkatachala Mahatrnyam' contains Puranic lores from the twelve Mahapuranas. The puranic legends say that after the Pralaya  kalpa (Earth devastation)  preceding the great Deluge, the Supreme Being Maha Vishnu, revealed Himself in the form of a White Boar, Sweta Varaha, rescued the earth and recreated it and having re-established the universe, He decided to stay on the earth for some time to protect the good and destroy the evil. Thus God Vishnu revealed Himself earlier. in the previous incarnation as Varahaswami on the bank of the Varaha Tirumala i.e. northern portion of Pushkarini at Tirumala. This manifestation as the White Boar is enshrined in the Adi Varahaswami temple on the north western bank of the Pushkarini at Tirumala. This temple is believed to be older than the temple of Lord Venkateswara and claims precedence in worship and Nivedana.
Goddess Lakhsmi and Lord Vishnu contention
Tirupati according to legend, is the place Lord Vishnu chose as an alternative to Vaikuntha, his celestial home. The reason for his staying on Earth was that since Kalyug had started and he wanted to punish and destroy the Evils on earth.
It is an interesting story and this story about why Lord Vishnu chose this place as an alternative to his celestial home "Vaikunth".
The story goes like this :
Once sages asked Narada (God Messenger between earth and heaven) as to of the Trimurtis (Brahma the creator, Vishnu the preserver, and Shiva the destroyer/transformer) whom they can offer the fruits of puja.
Narada told to check with Rishi Bhrugu. Sage Bhrugu reached Shiva who was busy and so could not pay attention to sage Bhrugu. The sage cursed him that Lord Shiva that he will be worshipped not in his form but in form of Shiv linga.
Then he visited Brahma and did not get attention and so he cursed him that there will not be any worship temple for Brahma.
Then he reached Vishnu and could not get attention there. In anger he hit Lord Vishnu chest with his leg. Vishnu was unmoved and in turned massages his leg. Seeing this Lord Vishnu wife was very angry as symbolically she resides in chest of Lord Vishnu and she immediately left Vishnu abode (Vaikunth).
Alternative abode of Lord Vishnu
According to legend, Vishnu was disconsolate when Lakshmi left him and decided to choose Tirupati as his alternative to his celestial abode. But this did not happen directly but under a certain process as per legends.
Vishnu took shelter in ant-hill. Seeing his condition Brahma and Shiva took form of cows informed Goddess Lakshmi and requested her to sell them to King of country Chola.  Every day the cow will go to ant hill and empty her milk on it. This way Vishnu was nourished. One day shepherd got doubt and saw the cow emptying milk and got so annoyed that it hit cows with axe. Seeing the bleeding cow king rushed to ant hill and that time Vishnu came out and cursed the king to become demon. But king pleaded innocence and then Lord Vishnu mollified his curse that it would end at time when He was adorned with the crown presented by king Akasa Raja at the time of His marriage with Shree Padmavati and king Chola will be born as king Akasa Raja.
Vishnu arrival on earth in form of Srinivasa and marriage with Goddess Padmavati
In due time, the Chola king was reborn as Akasa Raja and though he ruled well, he had no children born to him. When he conducted yagna and was tilling the ground, he found a baby in a lotus flower and named her Alamelumanga (Lady born in Lotus petals) and adopted her as his daughter. Lord Vishnu reincarnated as Srinivasa (or presented himself after penance in the ant-hill) as the son of elderly woman-saint Vakula Devi. Vakula Devi was Yasoda in her previous birth, Lord Krishna's foster-mother and was unhappy in that life for not seeing his marriage. As per the boon received from Krishna, she was reborn as Vakula Devi.
In course of time Princess Padmavati grew up into a beautiful maiden and was visited by Saint Narada. On reading her palm, he foretold that she was destined to be the spouse of Lord Vishnu himself. In due time, Lord Srinivasa on a hunting trip was chasing a wild elephant in the forest. The elephant led him into a garden where Princess Padmavati and her maids were present .The sight of the elephant frightened them and their Princess. When Lord Srinivasa appeared in front of the Elephant, it immediately turned round, saluted the Lord and disappeared into the forest. Lord Srinivasa noticed princess Padmavathi and enquired about her from her maids. Enthralled by her, Lord Srinivasa lost interest in other activities and confided in Vakula Devi on his love for Padmavathi. He also revealed his identity as Lord Vishnu as well as told her about her past life as his foster-mother Yasodha.
Vakula devi leaves her hermitage to approach Akasa Raja with her proposal of marriage between Lord Srinivasa and Padmavathi. In the mean time, the restless Lord came to the city in the disguise of a fortune-teller. Princess Padmavathi also fell in love with Lord Srinivasa and fell ill after returning to the Palace. Unable to diagnose her ill-health, the maids invited the fortune-teller into the palace to foretell the future of the princess. When the fortune-teller revealed that Padmavathi was born to
marry Lord Vishnu in his current avatar as Lord Srinivasa, she recovered. As the king heard of this news, Vakula announced herself to the King and asked for his daughter's hand in marriage to her son, Lord Srinivasa. The overjoyed king agreed and his advisor Bhrihaspati wrote the invitation for the wedding between the two avatars.
Lord Srinivasa called for a conference of the Gods to win their consent for His marriage with Princess Padmavati. The Lord also obtained a heavy loan from Kubera, god of wealth in Hindu Mythology towards expenses for the wedding as well as provide proof of his wealth. He had to borrow as his wife Maha Lakshmi (Goddess of Wealth) had quit him.
Turning of Lord Vishnu, Padmavati, Goddess Lakshmi to stone
In about 6 months after this celestial marriage, Maha Lakshmi comes to know that her husband married again and comes to see him in disbelief. It is said that the Lord turns into Stone right when he is encountered by Mahalakshmi and Padmavathi. Lord Brahma and Shiva appear before the confused queens and explain the main purpose behind all this – The Lord's desire to be on the 7 hills for the emancipation of mankind from the perpetual troubles of Kali Yuga. Goddesses Lakshmi and Padmavathi also turn into stone idols expressing their wish to be with their Lord always. Lakshmi stays with Him on His Chest on the left side while Padmavathi rests on His Chest's right side.
Dream of Pallava king in 9th century AD and establishment of temple
The first temple at Tirumala Tirupati was built by King Thondaiman, Tamil ruler of the ancient Thondaimandalam ( Kings in Pallava dynesty who ruled current Andhra and Tamil nadu and their capital was Kaanchipuram), after he had a dream of Lord Vishnu. He is said to have built the original Gopuram (tower) and the Prakhara in the 8th century.
Lord Venkateswara appeared in the dream of Thondaman and asks him to build a temple for him where he turned into stone. So comes into being the temple for Venkateswara on the seventh hill, named Venkatadri (Venkata Hill) at present day Tirumala-Tirupati.
The Pailavas of Kancheepuram (9th century A.D), Cholas, Pandyas and the kings, chiefs of \/iiayanagar (14th – 15th Century) were ardent 'devotees of Lord \/enkateswara and they vied with each other in endowing the temple with rich offerings and benefactions. lt was during the Viayanagar  period the glory of  Tirumala reached its pinnacle. The statues of Sri Krishna Devaraya, the illustrious king of the Vijayanagara empire and his consorts were installed in the temple at the portals, in his own life-time and they can be seen even today.There are also statues of Achyuta Raya and Venltatapati Raya, Sri Krishna Deva Raya visited the sacred shrine seven times with his consorts during his reign.
Even after the decline of the Vijayanagar dynasty, inspite of the  cholas and anarchy that prevailed in the region, the nobles and chieftains from all parts of the country continued paying their homage and gifts to the temple. The Maratha general, Raghoji Bhonsle, visited the temple and set up a permanent endowment for the conduct of worship in the temple, He also presented valuable jewels to the Deity, including the great emerald which is still preserved in a box named after him. Among the later rulers who have endowed large benefactions are the rulers of Mysore and Garhwal.
Following the fall of the Hindu Kingdom, the Muslim rulers of Karnataka and thereafter the British took over the supervision of the temple. In 1843 the administration of the shrine and its estates was formally handed over to Sri Deva Dossiji of Hatiramji Mutt at Tirupati. Subsequently, in 1932 the management of the Temple was handed over to when Tirumala Tirupati Devasthanams (TTD), a non-profit organisation that was established to protect this important religious heritage. The TTD runs various charitable trusts with the proceeds from the pilgrims.
Epilogue
If you want to follow the itinerary of just 1 day trip to Balaji then better book Darshan online latest for 11 AM. With this you can cover 6 sight seeing points on top of hill and 3 at bottom of hill.
I strongly suggest to book accommodation provided by TTD as these are clean, hygienic and safe and cheap. For sightseeing you can book private taxis to save time.
If you have 2 day time then you can visit "Golden Temple" or also can book local bus tours operated by TTD.
सृष्टी से पहले सत्य नहीं था, असत्य भी नहीं
अंतरिक्ष भी नहीं, आकाश भीं नहीं था
छिपा था क्या कहाँ, किसने देखा था
उस पल तो अगम, अटल जल भी कहाँ था   – From Rig Veda
External links
Wikipaedia

Hits: 1059