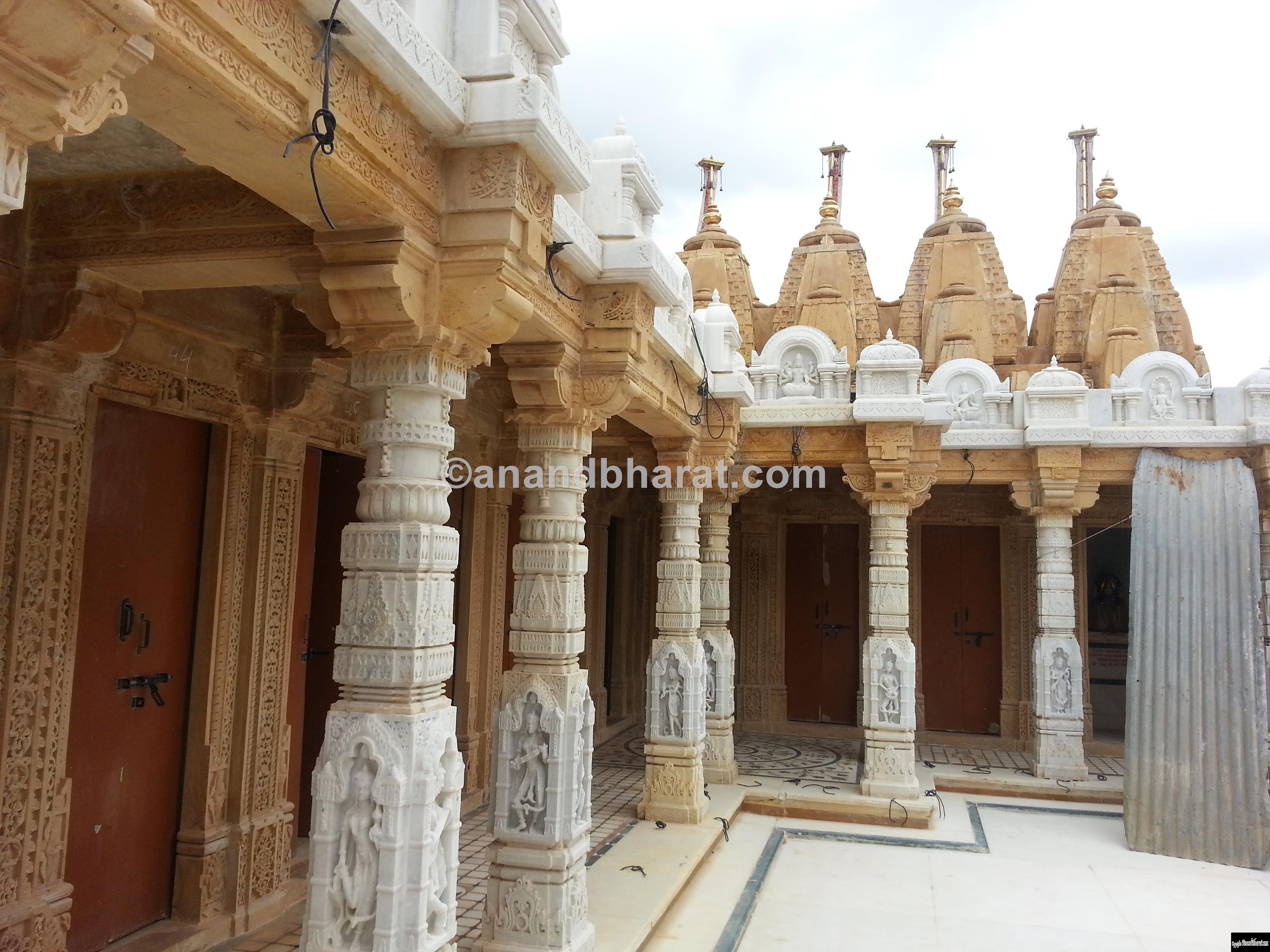 An excursion day around Bangalore- Part 1
An excursion day around Bangalore- Part 1
While going to Nandi Hill I had noticed a few locations which were missed by me under popularity of Nandi Hill. It is not only to blame Nandi Hill but partly our busy life and some laziness responsible for this.
I was on a weekend trip to explore some historical places near Bangalore and my one day plan was
| | |
| --- | --- |
| 10 AM | Visit Hanuman Temple on rock. ( 40 KM from Hebbal and near Nandi Hill). Described here. |
| 11.45 AM | Visit Jain Temple ( under construction and one temple is already ready). This is behind Hanuman Temple ( 40 KM from Hebbal and near Nandi Hill).Described here. |
| 2.00 PM | See Bhoga nandeesh temple (about 10 KM from Jain temple) (50 KM from Hebbal) |
| 5.30 PM | See Devanhalli Fort and Tipu Birth place (30 KM from Hebbal on NH7) |
| 7 PM | Dinner at Bhagni on NH7 |
The plan was achieved comfortably and we were taking our dinner on time at Hotel Bhagni on NH7 while returning.
We ignore some times the small or unpopular places where we can explore our heritage much more than we can in popular places.
In these forgetten places we get more time to contemplate our culture and heritage and where we can say this is "incredible India."
Maruthi Temple ( Hanuman Temple)
This temple on rock is about 35 KM from Hebbal on way to Chickballpur. Just one turn (left)before the Nandi Hill turn.
Here you just follow a wide mud road and after about half a KM on left you can see a huge rock where
Maruthi God ( Hanuman) paining is visible on the rock.
This is a peaceful huge rock where you can sit for rock for about 1-2 hours, wait for prayer, participate in prayers and observe some monkeys.
I found this place worth spending a few hours with family on your week end.
Conglomeration of Jain Temples- A future tourist spot
Just go further ahead on same mud road and you will notice a few jain temples under construction. This is a huge area and very quiet, isolated from city noise and scenic place.
Nandi Hill is clearly visible from here and also a few mountains on all sides. If you want you can stay here in a "Dharma Shala" provided by Jain Samaj on some nominal rents.The only condition is that you should follow Jain aachar ( life style) like no dinner in night except fruits. Also you can take lunch ( Rs.70) in nearby mess run by Jains.
Go and see all the temples under construction and 2-3 of them are already almost ready.
Sit inside these Jain temples and get peace and give time to think positive about life, society and yourself.
You can enjoy the solitude in these temples for 2-3 hours.
Nandi Temple
Return back and a come on Nanhi Hill road. Just travel about 4 KM and you can see a Bull temple of your left side.
As per priest of the temple it is syavamm Bhu (self existent) Nandi Bull.
Just see the temple and follow the same road. After travelling further
you will see the left turn to go to Nandi Hill. Leave that and go further 3 KM and take left and then right. The toad will lead you to NH for Hebbal.
Epilogue
With my whatever little experience I recommend to visit this itinerary with your children and explain them the heritage of Bangalore. We can visit Maruthi temple, Jain temples, Nandi Statue, Bhoga Nandeeshwara temple and Devan Halli fort. This will cover the 1700 years history from 300 AD to 1750 AD.
Hits: 162