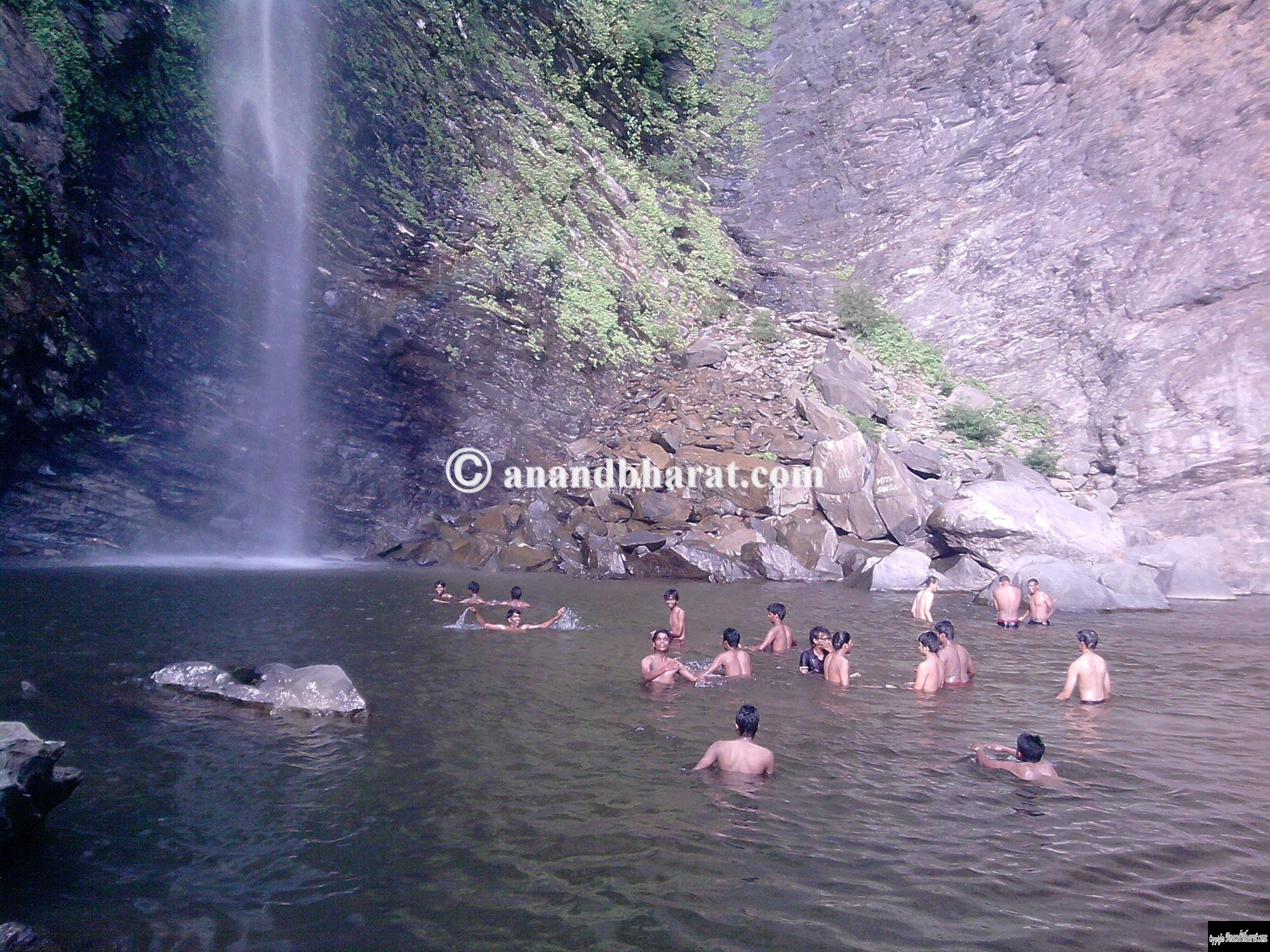 koodlu Theertha ( Sita Falls) Falls- A glimpse of Western Ghats
This will always be a special trip for me, Sita falls. First few months into college Sita falls was our first trip from college back in 2010.
We had no clue as to how far it was or how to go.All we knew was the name .But then when you have a bunch to 20 something itching for some thing to do you just do it.
NOTE: it is a Naxalite belt so be careful.
Western Ghats of India (also known as Sahyadri Hills) is a mountain range that runs parallel to the western coast of the Indian peninsula is 1600 KM long spread from south Gujarat till south tip of India Kanyakumari. This whole range is UNESCO World Heritage Site. 39 properties such as national parks, wildlife sanctuaries and reserve forests were designated as world heritage sites – twenty in Kerala, ten in Karnataka, five in Tamil Nadu and four in Maharashtra. Note that these ranges are older than Himalaya.
Some of us may not be knowing that Ooty and Kodaikanal ( Nilgiri Hills) are also part of Western Ghat while further west towards coast it is called Sahyadri Hills.
Someshwara, Agumbe, Kabbinale and Sita Falls are the ones which fall under Sahyadri Western Ghat and are world famous for Western Ghat scenic epic.
I have seen many adventurers including foreigners surveying the entire western Ghat on bike. Some times alone and some times in group.
How to reach 
Nearest town to Sita Falls is Hebri. Nearest airport is Mangalore. If coming from Mangalore then catch direct bus to Hebri ( 58 KM ). If coming by train then nearest railway station is Udupi. From Udupi frequent buses are available for Hebri( 36 KM ).
After getting down at Hebri catch local mini bus for Sita Nadi .It is advisable to take a taxi from Hebri to Dargas which is the last point after which you have to go on foot only to reach the falls.
From Dargas you have to walk on foot to reach Sita Falls. It will take you through Someshwara Wild Life Sanctuary ( Tiger Reserve).
We left for Udupi by bus which is about 2 hrs away. From Udupi bus stand you have plenty of buses to Hebri which is about another 2 hrs away.
As told we should have taken a taxi from there to Dargas for Sita falls, which we didn't do.We took a bus from there to Sita Road(Sita nadi),from there we started on foot for the falls which after a k.m walk seemed too far to go on foot.We luckily got a van on the way who agreed to drop us to Dargas.He also agreed to pick us up in the evening on our return.Thank god for him else we would have been totally lost.
The walk from the the taxi drop off point in through a pretty dense forest. It is a very beautiful place to trek.
My Catch 
This area is not so safe to travel alone or with family as falls in Naxalite zone as well as not same due to wild animals and snakes. We were already warned by locals before we entered the forest zone.
From
To
Mode
Comment
Bangalore\Mangalore\Udupi
Hebri
Bus
hebri
Dargas
Mini Bus
Pass through scenic forest area
Dargas
Someshwara Village(Wild Life Sanctuary)
Trekking
Someshwara is starting point to western Ghats..
Someshwara Wild Life Sanctuary
Koodlu Theertha Falls ( Sita Falls)
6 KM
 Animals : Tiger, Leopard, Wild Pig, Sambar,Spotted Deer, Wild Dog, Jackal,Gaur, Barking Deer, Lion Tailed Macaque, Bonnet Macaque and Common Langur.
Reptiles : King Cobra, Python and Monitor lizard.
Birds : Malabar trogon, Ceylon frogmouth,
Malabar pied hornbill and Malabar whistling thrush.
Sita Water falls
Agumbe
20 KM
Agumbe is Cherrapunji of South India.
Agumbe
Kabbinale
26 KM
House of king Kobra
Best time to visit : August to December.
I think if we cover these 4 places Someshwara Wild Life sanctuary, Sita Falls, Agumbe, Kabbinale we can get a feel of Western Ghats of India.
Passing through Someshwara Wild Life sanctuary
It is open from 6 AM to 6 PM.Permit needs to be taken from Forest department at entry gate.
Hebri to Sita Falls on way trekking
While heading for Sita Falls from Hebri  we had to pass through Somwshwara Wild life sanctuary. We found ourselves surrounded by dense forest all through till we reached Sita Falls. Few fotos we could manage to take on way.
Photos Above : Sita Road -The bus drop off point
Photos Above : From Sita Road to Dargas on foot(Better not try this )
Photos Above :This is where the actual trek begins
The Trek Further
The Falls
Other near by Scenic Western Ghat places 
We also heard from some locals about place called Agumbe. This was 20 Km but we could not go to this place. I heard that this place we get very high rain fall. This place is called Cherrapunji of South India. Here is second highest rainfall in India after Cherapunji.
We had made a separate visit to Agumbe. Described at
Here are some fotos of that journey.
One more place known as Kabbinale .
Both these places are heard to be embracing  beautiful nature place with its scenic Beauty which lies right in the Foot of Western Ghats. Kabbinale village has been inhabited by people for thousands of years past. Traces of stone age culture dating back to at least 6000 years are visible around the village. The houses are scattered and found up to 2000 feet above sea level and some of the settlements are virtually inside forest and national park. Kabbinale is the Home for King Kobra.
Information for Tourists
Since this is forest area there are no shops. So carry eatables with you.
Leeches are likely to love you. So keep some salt
During the rainy season the river Sita increases in volume. This results in flooding of the bridge used for crossing the river. As such, trekkers cannot use the bridge. This makes the trek route longer by 1.5 KM
One more fall is there above Sita falls. But I think do not risk to go there .Being in dense forest it is tough to reach there.
This area is not safe from animals or some untoward incidents.
Hits: 223