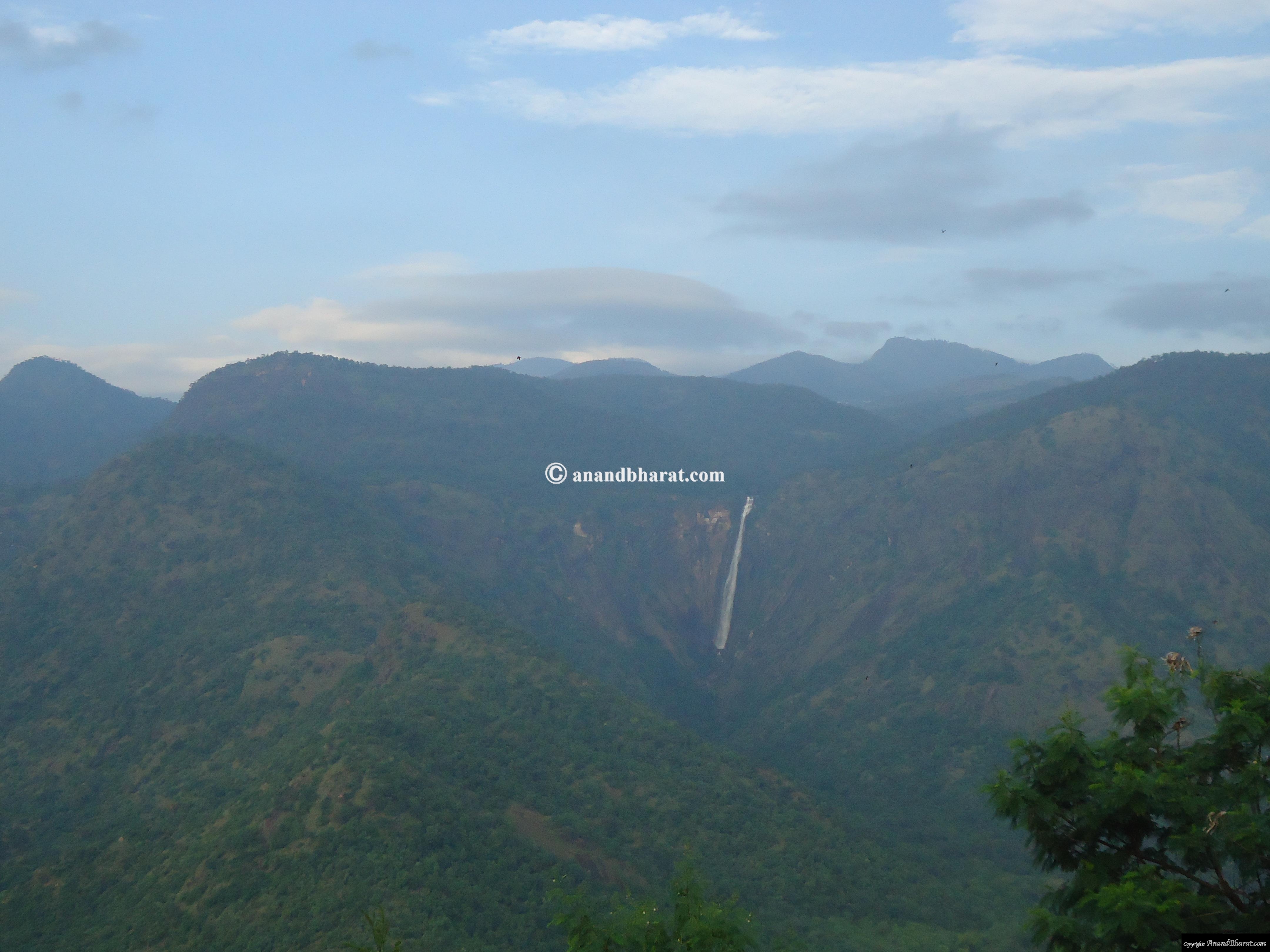 Kodaikanal- The Gift of Forests
 Kodaikanal- The Gift of Forests
Kodaikanal, the Princess of Hill Stations is also called 'The Gift of Forests' is located in the western Ghats on Tamil Nadu.
Kodaikanal, District Dindigul ,state Tamil Nadu, India.
How to reach
The Kodai Road railway Station at 80 km is  closest train station to Kodaikanal. The Palani Railway station is also at a distance of 64 km from the town.
Madurai (at 121 km) and Coimbatore (at 135 km).
From outside the railway station you get plenty of private ,government buses and taxis to the Kodaikanal hill which takes about in 2-3 hours.
History
When British were ruling India . They were officially asked to explore and survey a few hill stations which could serve them as their office locations.
This is how a certain hill stations like Nainital, Ranikhet, Dehradun, Panchgani, Ooty , Mussorie, Shimla and Kodaikanal were explored and habitation started on these hills.
Before British came to these hill stations, either no one lived here or were home to small villages with no access or no approach .
Kodaikanal was one of the places which were not inhabited. Lieutenant Ward was the first to survey the region in 1821 . J.C Wroughten, the then Sub-Collector of Madras and C. R. Cotton, Member – Board of Revenue – Madras Presidency were the fist Englishmen to build bungalow at the head of Adukkam pass near Shenbaganur.
First two houses named Sunnyside and Shelton, on the South Lake Road, were built between 1844-1845 by American Missionaries. Six more such American families migrated to Kodaikanal.
Kodaikanal is famous for the kurinji  flowers that blossom once in twelve years. One can go for cycling, horse riding, boating, trekking or engage in many other mode of entertainment. .
Koadi Lake
This lake is man made creation  in 1863 by Sir Vere Hendry Levinge, collector of Madurai, retired and settled in Kodaikanal. He constructed the bund to form a lake and stocked the lake with fish. He brought the first boat from
Tuticorin. In, 1890 a Boat Club was formed and Boating was opened to public and tourists in 1932 only. The water in this is not potable today and contaminated by mercury due to emissions.
Bryant's park  It is open on all days 7 AM to 7 PM.At this botanical garden, every year in the month of May, an annual flower and vegetable show is organised
The park was planned and built in 1908 by a forest officer from Madurai, H.D.Bryant, and named after him.. A glass house which displays fine varieties of flowers can be seen here.
Coakers Walk
Engineer Coaker identified this hill-edged pathway in 1872. Coaker used to come here for morning walk ( 1 KM length). It offers a good view of the valley and nearby town.
Just at end of walk these is a telescope but there was no use as the valley was covered with fog every where.Sothupparai Dam, Vaigai Dam, Periyakulam and more areas can be viewed from this point. A nominal fee is collected to use the telescope
Pine forests :  In 1906, with a view to growing valuable timber, Mr. Bryant started the Kodaikanal pine plantations in the south-west of Kodaikanal.
The Devils Kitchen
Old name of this adventurous place was  "Devil's Kitchen" but now known as Guna caves after the  Tamil movie Guna.  This place is now fenced with barbwire since a few years ago 12 boys ventured deeper into this and
never came back. It is common for people to see here taking adventrous steps. The inside chambers are infested with bats.
The Pillar Rocks
Stands 122 meters high. It is located at 7th Km from Kodai lake. Just wait for some time to see the gigantic rocks appearing before eyes as the fog clears momentarily.
Silent Valley View
It is a very silent zone,  Just a little away from the pillar rocks and the Berijam Lake Road, which provides a breathtaking view of Silent Valley. It suits its name because it is a very silent zone. Children should be accompanied by elders only.
Moier Point
It is also the site a monument of Sir Thomas Moir. Moir Point provides a lovely view of the valley. It is just 3 Kms from the Pillar Rocks / Berijam Lake Road. Green Valley View, (formerly called Suicide Point) 5.5 KM from the bus-stand and near the golf course, has an excellent panoramic view of the plains and a sheer drop of 4,900 ft overlooking the Vaigai Dam to the south.
The stairway leading up to it is highly commercialized and lined with rows of shops to tempt tourists.
Silver Cascade Falls
It is on the Madurai Kodaikanal Road at the 8th Km from Kodai lake. It is the overflow from the Kodaikanal lake, that drops down as a 180 foot high water fall. Beware of monkeys here.
La Saleth [sallette] Church
This is a 150 years old heritage Church , Kodaikanal. Thanks offering was fulfilled in the year 1866. This is one of the Two Shrines,(the other one being in France) dedicated to our lady of La Saleth. Annual festival's extraordinary
celebration takes places at la saleth church every year on the 14th and 15th of August as the conclusion of a Nine Day festival, which attracts worshippers from entire South India irrespective of caste, color, creed or faith. It is located near Coaker's walk.
Shenbaganur Museum
It was established In 1895, also known as Fauna Flora Museum, is 5 KM from the Lake. The Sacred Heart College maintains this museum. It was established to preserve certain archaeological remains and the flora and fauna of the hills. It houses one of the best Orchiadrium in the country having over 300 species of exotic orchids in display. A Spaniard contributed many of his private collections to this museum. Visiting hours – 10.00 to 5 PM. It is one of the best museums I have seen so far.
Other places near lake which you can visit if you have time are Solar Physical Observatory, Bear Shola Falls, Kurinji Andavar Temple, Chettiar Park.
Excursion to nearby places
Not seen the below locations but enumerating for my other tourist friends.
Dolmen Circle : Located at a distance of 18 Kms from the lake, near the Apple Research Station. Pre – Historic remains can be seen here. Original burial urns that were unearthed in this region during archaeological excavations and models of dolmens are exhibited for public viewing at the Shenbaganur Museum.
Thalaiyar Falls : This spectacular waterfall is also known as the Rat-Tail Falls, 975 ft high, the third highest In India. It is inaccessible to the general public, as there is no approach road to reach it. It can be viewed while climbing up the Ghat Road to Kodaikanal from Kodai road.
Kukkal Caves : Kookai, at an altitude of 6200 ft, is a village of terrace farmers at the far western end of the Palani Hills, 40 Kms from Kodaikanal. The caves are over hanging slabs of different types of metamorphic rocks called charconite and granulite. The Kukkal caves are ancient rock shelters that show existence of traces of the erstwhile home of the descendants of the original Leaf-Clad paliyans.
Palani : This is one of the Six important abodes [arupadai veedu] of Lord Subramanya's [Murugan] incarnations. This is a famous pilgrim centre 64 Kms from Kodaikanal. The presiding deity of the temple is Lord Dhandayuthapani. Direct and frequent buses are available from Kodaikanal to Palani.
In last while returning from Kodalkanal
बारिश में कौन भीगता है
कौन होता है आर्द्र
कौन निचोड़ता है अपने गीले वसन
कौन सुखाता है धूप होते ही अपनी छतरी
कई – कई सवालों के साथ लौटूँगा अपने बियाबान में
क्या पता यहीं कहीं किसी पेड़ तले
ठिठका होगा मन।
Hits: 224