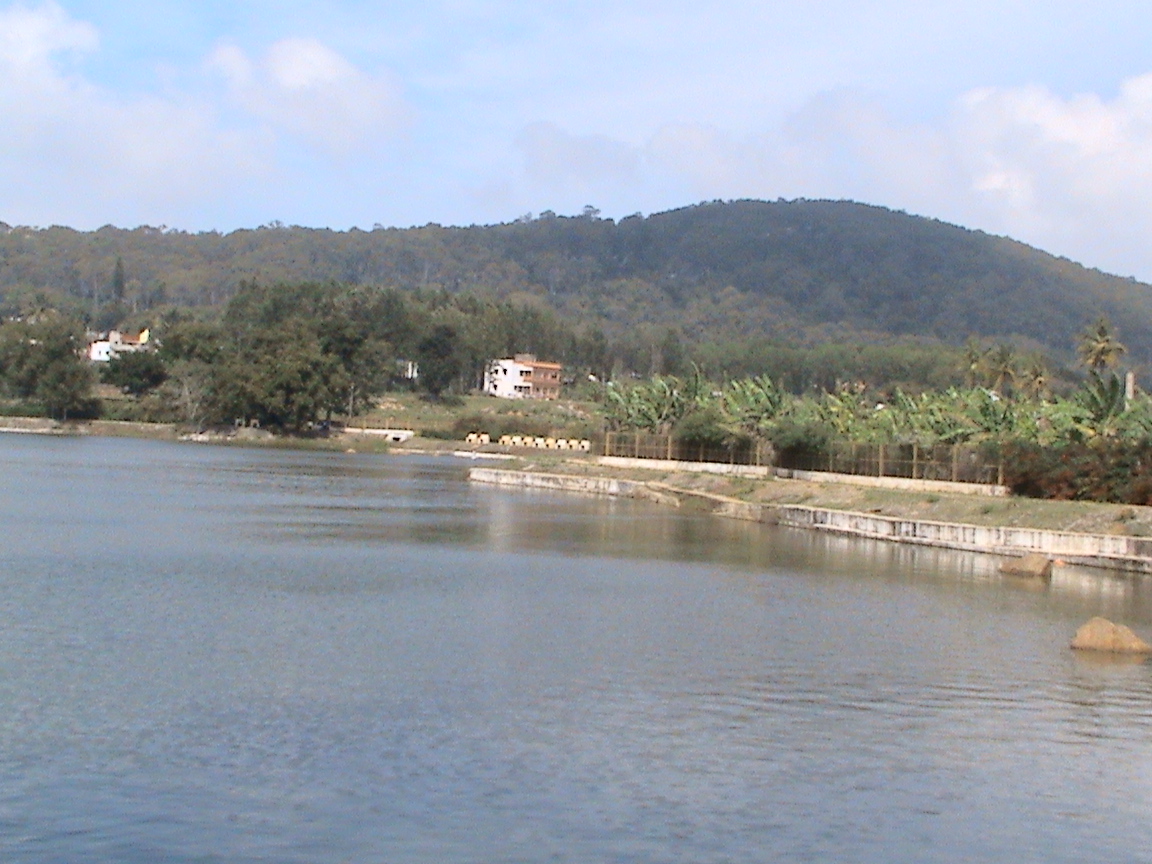 Yelagiri- A weekend get away
Yelagiri, District Vellor, Tamilnadu, India is at a height of 3000 ft from sea level, stands majestically amidst four mountains. This is a hill station with a salubrious climate prevailing throughout the year. Surrounded by 14 villages mainly inhabited by tribals.
These tribals are engaged in agriculture, horticulture, forestry, etc. – all the occupations of rural hill folk. Their customs and habits, and especially the structure of their houses is unique and attracts a number of tourists to this hill station.
How to reach
Yelagiri is about 150 km from Bangalore, 250 km from Chennai and 140 KM from Vellore.
If travelling by train, the nearest railway station is Jolarpettai. Just come out of station and take right,after walking for about 500 meters and you will find lot of buses that go to Yelagiri. It is 35 minutes by bus to reach Yealgiri amidst scenic hills.
Actual distances in Yelagiri ( from Punganoor Lake )
Nature park (Botanical garden) : 10 minutes walk. Worth visiting
Murugan Temple : 30 minutes walk
Shiva temple : 45 minutes walk. Or take auto for drop ( Rs.100). Come back on foot.
Swami Malai Temple trekking : 7 KM Take auto from lake Rs.200
Jalagamparai :
My catch
Visit only in rainy season else chose some other place to visit. Yelagiri doesn't have much to offer. So please don't keep high expectations from the place. We visited in off season so we really enjoyed a lot of its serenity.
Itinerary in Yelagiri
A day is enough to see all the places in Yelagiri. However if you are here to blow off some steam you can stay the weekend. You can visit the the tourist spots in this order
Punganoor Lake (centre point) – Nature park (Botanical garden) -Murugan Temple – Shiva temple – Swami Malai Temple trekking -Jalagamparai.
Punganoor  Lake : The lake looks beautiful when it rains here.Were fortunate to see that on our last trip here. However this time it was like any other lake. We had a good time boating here. The stalls on the lake side serve some delicious local fish fry delicacies.A must try for fish lovers.We did and we loved it.
After boating we visited a Nature park (Botanical garden) just beside the lake at walking distance.It is a medium size park but is worth a visit no doubt. Outside you will get very good tea from a Nandini tea stall to re-fresh your self.
Murugan Velavan Temple : This is beautiful and very serene , very neat and clean temple.It is on a small hillock and you have to follow about 40 stairs.
By chance there was shooting on that temple and we were also asked to participate in shooting praying with Hero (Dilip Roger- super bike racer) and heroine. I think movie name was "Kadal Pradesham". This temple is not old temple. You can do good sun bathing here, lie down and take rest.The Aadi festival is celebrated here in July every year.
Visit to Shiva temple: This temple is under construction for the last 5 years. I am sure one day this is going to be one very attractive tourist spot. Walk about 5 KM from Punganoor Artificial Lake and you can see huge statue of Shiva and Parwati from far. You can reach the temple by walk in 20 minutes.
Trekking to Swami Malai temple : 
Just ask anybody "mangalam" village. He can guide you to this place. We just went on foot from Punganoor Lake to Mangalam village and it took us 45 minutes.
It should be around 4.5 KM from Lake. From Mangalam village the actual trekking stairs which is a journey of 3 KM up with about 300 rocky steps.
By the time we were thinking about route, a small girl I think age about 8-10 years prompted us to follow her (She did not talk even a single word to us) and went dancing and jumping up the hill. I still remember the charming beautiful innocence of the village girl which is rare to see these days. On way we kept asking people coming down " is this trek worth". More or less people said nothing special is on top but better go on top and you will enjoy it. So we continued.
We reached top in about 2 hours. We saw a small temple there and we could see all view of yelagiri from top. It gave a triumphant feeling and found the trek worth as other people also said. I think it will be difficult to trek if you are with children below 8 years. You may have to return back from middle. It is scenic all along trek. A good trekking for team building.
Trekking to Jalagamparai : We did not cover this trek as we were already tired with Swami Malai temple trek. I heard that this trek is not so tough and is about 3 KM trek. This too should be visited in rainy season only to enjoy the falls. The water fall is almost at ground level. Originated from river Attaru.
Other places to visit in Yelagiri
Government Herbal Farm,Government Silk Farm, Yelagiri Hills,Nilavoor Lake, Yelagiri Hills,Telescope Viewpoint, Yelagiri Hills (Closed now)
Hotels for stay : There is no dearth of hotels. Hotels are slightly costly here. Almost all houses are converted to hotels I wonder. As it is close to Bangalore,Vellore I think tourist flock here more I guess. One night and 2 days are enough for Yelagiri.You need to bargain here.
Hits: 220