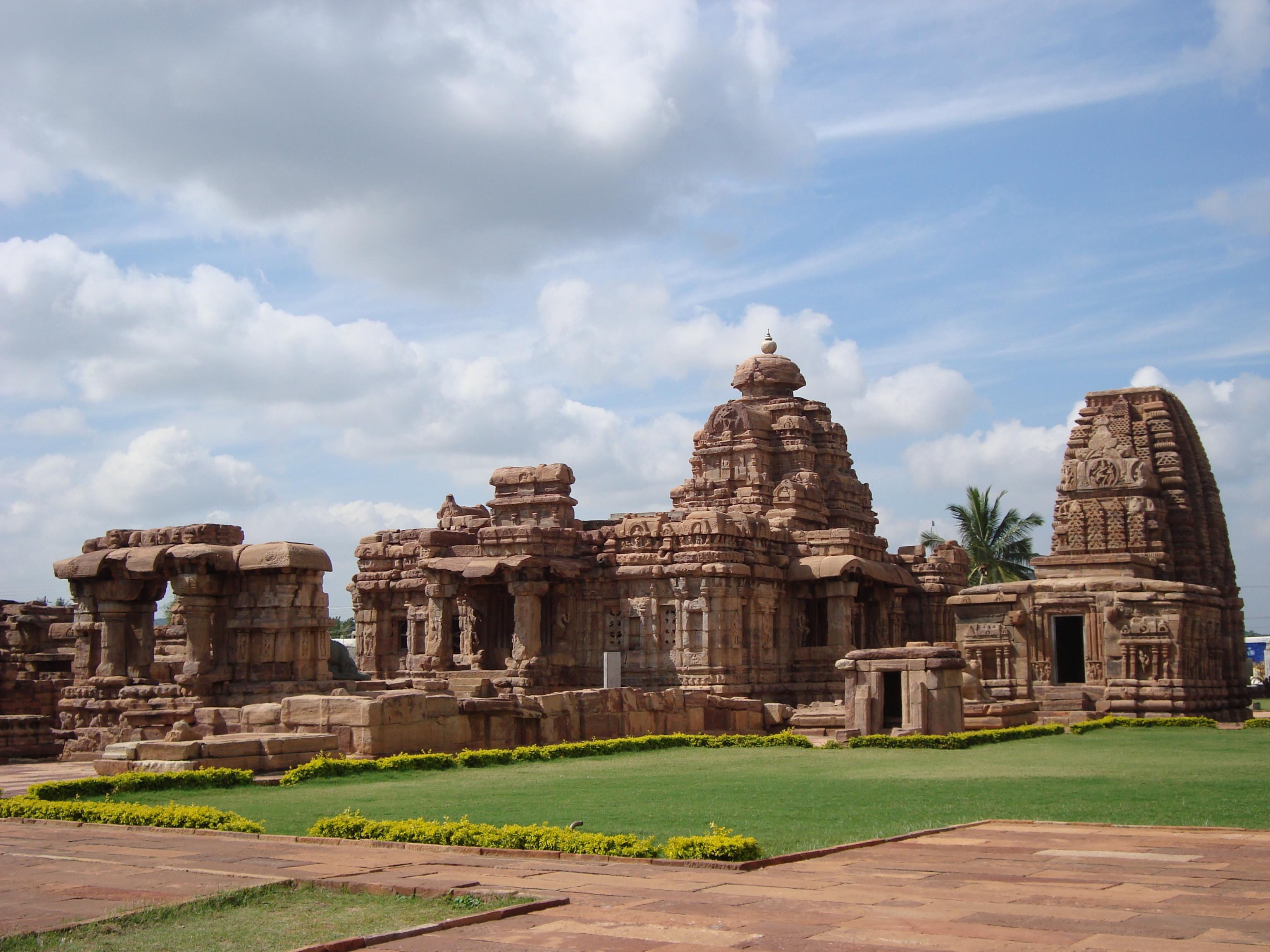 Badami, Aihole and Pattadakal Temples
In March 2016 I got an opportunity of visiting Badami Caves and Pattadakal temples.Something which had been on my to do list for quite some time now.
These places are 510 KM from Bangalore in South of India. These are listed in UNESCO World heritage.
After seeing Badami I could tangibly feel the Hindu religion and see what our cultural heritage is, its importance and as an Indian to know how much debt we have of the past Hindu Kingdoms like Chola, Chalukya,Pallavas,Chers, Rastrakuts, Hoyasala and Vijay Nagar in South/central India.
These are the places which we can not really describe on pages.
Background of places Aihole,Badami and Pattadakal :
Examples of religious tolerance:
These temples are best example of religious tolerance of ancient Hindu kings.
Initially the temples and caves were devoted to Vishnu ( Vaishnava cult in Hindu religion) and then inclined to Shiva( Shaiva cult in Hindu religion)and then it moved to Buddha and Jain religions by adding on to temple architecture.
So all temples in these 3 places are based on Hindu,Jain and Buddha faiths.
Ancient virtual Schools of Architecture :
Before starting construction of rock temples, Chalukya king Pulkeshin-II made some experimental structures temples caves in Aihole. So Aihole is called virtual school of Architecture.
After that the construction proved the work continued in Badami with more artful temples and caves.SoBadami is called virtual College of Architecture.
Lastly they did  construction of temples in Pattadakkal with full bloom of skill and this place is called virtual University of Architecture.
Contemporary World during this period:
Chola, Chalukya, Pallavas,Cher ,Pandya kingdoms were contemporary while Rastrkutas, Hoyasala and Vijay Nagar came later.
Gupta Empire was on decline and Harsh Vardhan empire was dominating in north.
Roman Empire had collapsed completely and in turn Bazyntines were ruling in Europe.
Small tribes existed in Middle east region when Mohammad Sahib was born in 630AD.
In order to have a maximum  happiness of visiting Badami, better go through the history of South India from 500 AD to 1550AD till Vijay nagar Empire collapsed.
Local History :
Difficult to write about contemporary Chalukya\Pallavas in so short.
Badami city was established by Chalukya King Pulkeshin-I in 535-566 AD and further kings Kirtiverma and Mangalesh( 566-610 AD), Pulkeshin-II  in(610-642 AD).
The kingdom was spread from Half of Kerala, All karnataka,allMaharastra,South Gujrat, more than half of western Tamilnadu in India.
Due to frequent wars between Chalukya,Pallavas their kingdoms frequently shrank and expanded.
Those days Kanchipuram temple also existed and was often rules by Pallavas or chalukyas who so ever over powered them. But what ever Hindu kingdoms came conserved the heritage and carried further to make it better and add on to it.
Remember that Pulkeshin-II was so powerful that he had defeated Great king Harsha in north. And Mohammad Gori first invasion was thwarted by a Chalukya queen in Anhilwad,Gujrat region.
Our Journey in brief :
Started by Train  from Bangalore by GolGumbuj express.Overnight journey.
I  had already booked Karnataka State Tourism Dev Corporation ( KSTDC) hotel which is 6 KM from Rly station.
Autos easily available from Rly St to Hotel ( 6 KM).Very good and simple people all over Badami.
It is Very good government hotel with homely atmosphere, very co-operative people with timings, very nice food and canteen and bar is open from 6 AM to 11 PM.
Day 1:   Aihole( 32 KM from Badami) , Pattadakal ( 10 KM from Aihole)
At 10.30 we took a taxi for 8 hrs and headed for Aihole. We saw Banashankari  temple on way. This temple was built in about 740AD by Chalukya.RathYatra in conducted every year in January.
Further onway we saw a beautiful Ashrama of a saint. Crossed river Malprabha and reached Aihole.
Aihole :
There are total 10 temple complexes in Aihole and each complex has more than 5 temples usually.
We saw most prominent Durg temple complex ( a complex of 6-7 temples). I will not elaborate on this as all information is available on internet. But I will emphasize that take a guide. With guide you will appreciate the greatness of these places and will understand that era of 6th to 8th century.
It is said that Indian parliament architecture  in Delhi was copied from this temple. There are 7-8 temples inside Durg temple complex.Other temple complexes are RavanPhadi, around and we finished in about 4 -5 hours in Aihole.
Reached Pattadakal at 3.30 PM. Wonders were waiting for us in full bllo of glorious history.
Pattadakal :
Can not express the beauty of temples in words. Take a guide here. He will tell the history of Virupaksha,  Sangmeshwar,Lad Khan etc temples. Absolutely stunning temple, fabulous, great…….
Stories of complete Mahabharata and Ramayana are well depicted on walls of temples.
All temples are in one complex only. Spend here 2 to 3 hrs.
Came back to hotel at 7.30 PM
Day 2:Badami
Our KSTDC hotel is just 1 KM from Badami caves.
Morning 10 AM we started from hotel and took auto  forBadami caves. Saw many foreigners in this area.Again the same Absolutely stunning temple, fabulous, great…. I had seen Ajanta and Ellora caves, Hampi also earlier and I rate these equivalent to them. Take a guide. There are lot of steps so slightly difficult for old people above 65 years. We finished seeing 5 caves in 2.5 hrs.
Then we walked on foot around the lake and went to see Museum ( 1 KM from Badami caves)and Bhootnath temple beside the lake.
After that we climbed a hill just beside the museum where a fort was made by Chalukyas( now all dilapidated) and later occupied by Tipu to keep his treasure.
The hill is tough and should have good courage to climb above. But once you climb over here you can see all Badamicity and remember it forever. By 4.30 we were back to hotel.
In the last :  I will say you will miss to see great places on earth if do not visit here.Also you can plan for Hampi from here which is 150 KM from here. Hampi needs about 2 days of stay.
It is one of the richest cultural\architectural heritage on the world and is UNESCO World heritage.
Hits: 322